5 Questions for MyQ's Founders: The CPO, Petr Hacmac
12/05/2020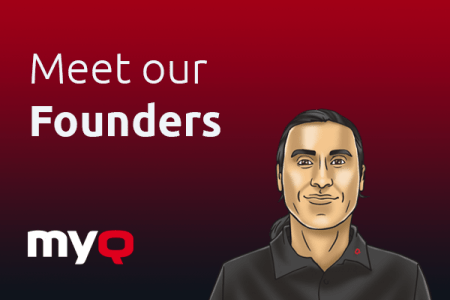 A Cool Guy with the Soul of a Rock 'n' Roller
PETR HACMAC is a product manager at MyQ, but with his long hair, he clearly sticks to his rocker origins. What matters to him is participation in meaningful work and the satisfaction of his clients. "I don't have to be seen and show off," he plainly declares. He enjoys the international environment in MyQ, as well as friendly relationships with his colleagues.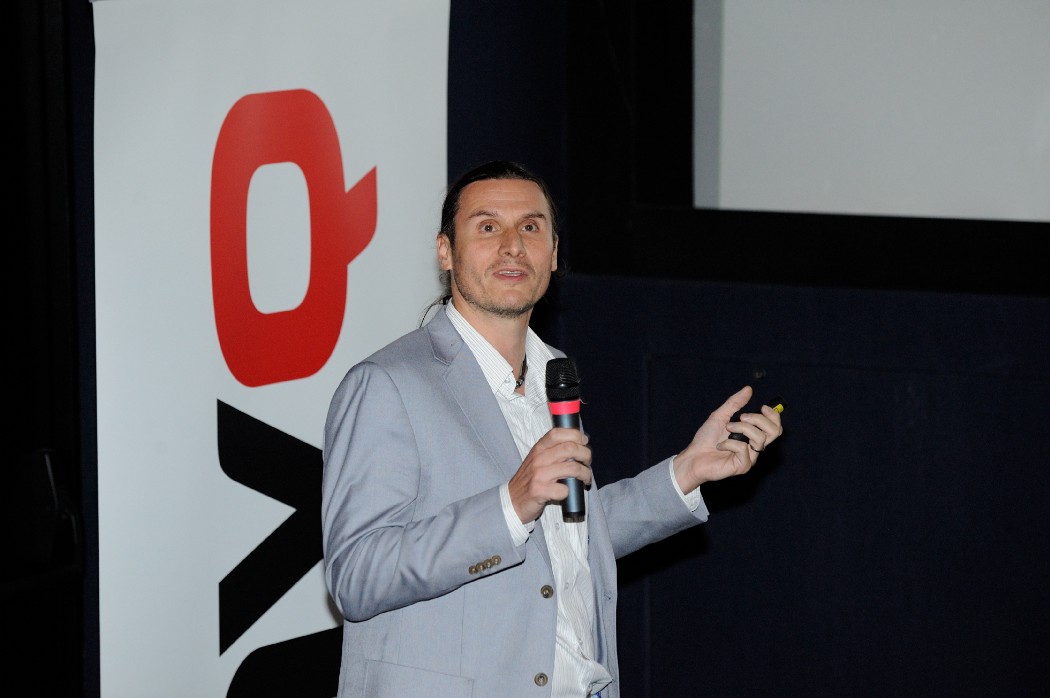 How did you get to your current profession?
I joined Janus (now Kyocera Document Solution Czech) in 2001 as a service technician because I had been friends with Petr Januš, cousin of Martin Januš, since school. So it was through personal ties at a time when I was thinking what to do next. Later on, I switched to being Kyocera's product manager and gradually came to know the software.
We first wanted to get some software through to our business partners on the market, but we failed. Either it was very expensive, or the functionality didn't suit us, so Martin Januš decided that we would try to make our own. There was Radek Tetík, who is a programmer, and Kuba Ahmadyar, who started out with hardware terminals, and I thought of the first version of MyQ in 2007. As time went by, I did less and less Kyocera and did more of MyQ, although it was obviously still very much intertwined.
Would you say it's an adventure to participate in the development of something new and progressive?
I wouldn't call it an adventure, but I do enjoy it. It's fulfilling that a bunch of people were able to transform an idea into a product that works, is meaningful, and people like it. Work has to make sense to me, that's my main motivation. Right now I want to improve our current product to a state of perfection, where it will be Number One on the market. To say that what we have is good enough — that doesn't cut it for me. And the state of absolute perfection is far away, because there is always something to improve, and hardware also evolves constantly, which we must always be able to react to.
Anyone who enters the MyQ office for the first time is immediately impressed by a relaxed, friendly, and informal atmosphere. Is this important to you?
From my point of view, it's excellent that we are an international company. Half of the people here are not Czech. Sometimes it is problematic, of course, everyone has different cultural habits, but on the other hand, it brings fresh air into the company. Getting a beer with these people, chatting with them about life on the other half of the globe, learning what made them fly thousands of miles away from home is very interesting. I am glad that beers are organized, but they also happen completely spontaneously — people like to spend time together outside the office.
How do you spend your free time, when you're not having a beer with colleagues?
I have a young kid and I spend most of my time with my family. I stopped doing sports years ago, because there was no time left. For the same reasons, I stopped making music, although I used to play virtually everything; big beat, jazz, metal. I would like to get back to sport and music, but I just don't have the time right now.
Footballers and other athletes like to move from smaller clubs to those with more resonant names. MyQ is a smaller company; would you like to go to a bigger company with a bigger name one day?
Not at all. I don't have the ambition to be seen and I don't need to show off my CV entries. I want to do a job that makes sense to me and satisfies me. And I have that at MyQ.
MyQ is hiring!
Check out our new positions

here