MyQ X Mobile Client: What's new?
14/10/2022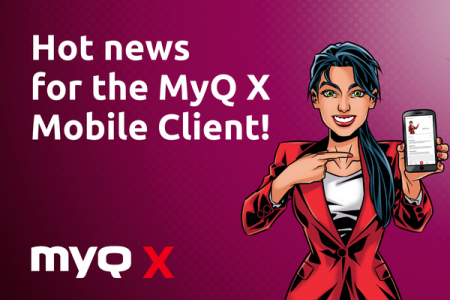 The MyQ X Mobile Client update has improved the app's communication skills – and yours.
"It's all about communication. This update provides easy communication between users, administrators, and MyQ. But more importantly, it gives IT administrators a convenient tool that enables users to report printer fleet issues directly from their mobile devices.", said Michal Grepl, MyQ CBDO
The Report issue tab greatly speeds up internal communication between users and the company's IT administrator about printer fleet issues. Users can directly report issues with multifunction printers – such as paper jams, empty toner, or physical damage – through the MyQ X app. They simply scan the QR code on the printer, add a photo (optional), enter a description, click Send, and the message is forwarded directly to the administrator. For administrators, this is a valuable tool that allows users to report problems proactively and efficiently, reducing the time spent troubleshooting.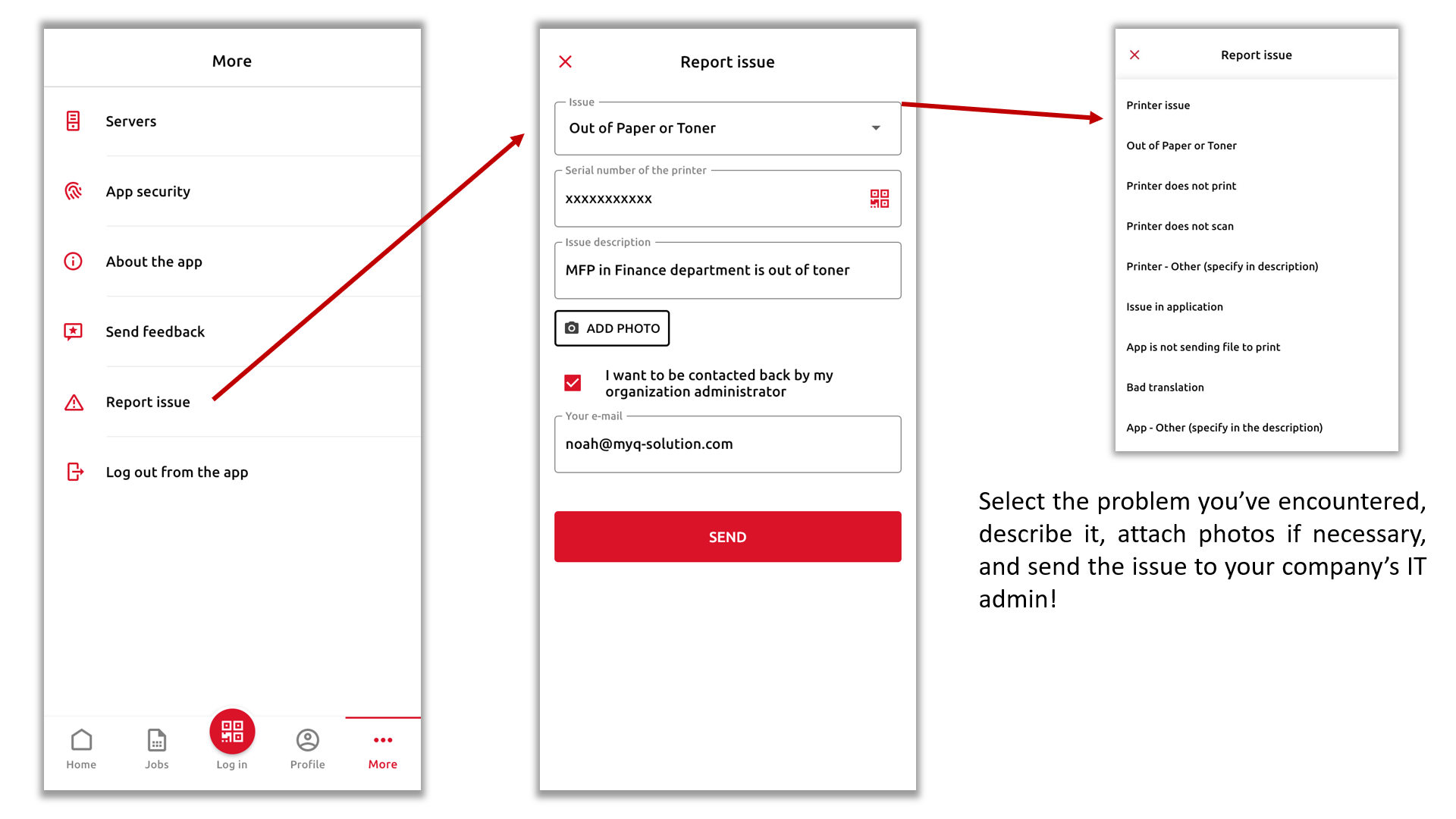 Report printer issues right from your phone!
The new Feedback tab empowers users to share their MyQ X Mobile Client experience directly with MyQ. It can be found under More in the main menu. After clicking Send feedback users have two options: they can either send their inquiry directly to MyQ with the option to request feedback from a MyQ representative, or they can easily rate the app at their favorite app store. Communication is key and at MyQ we value any user's feedback.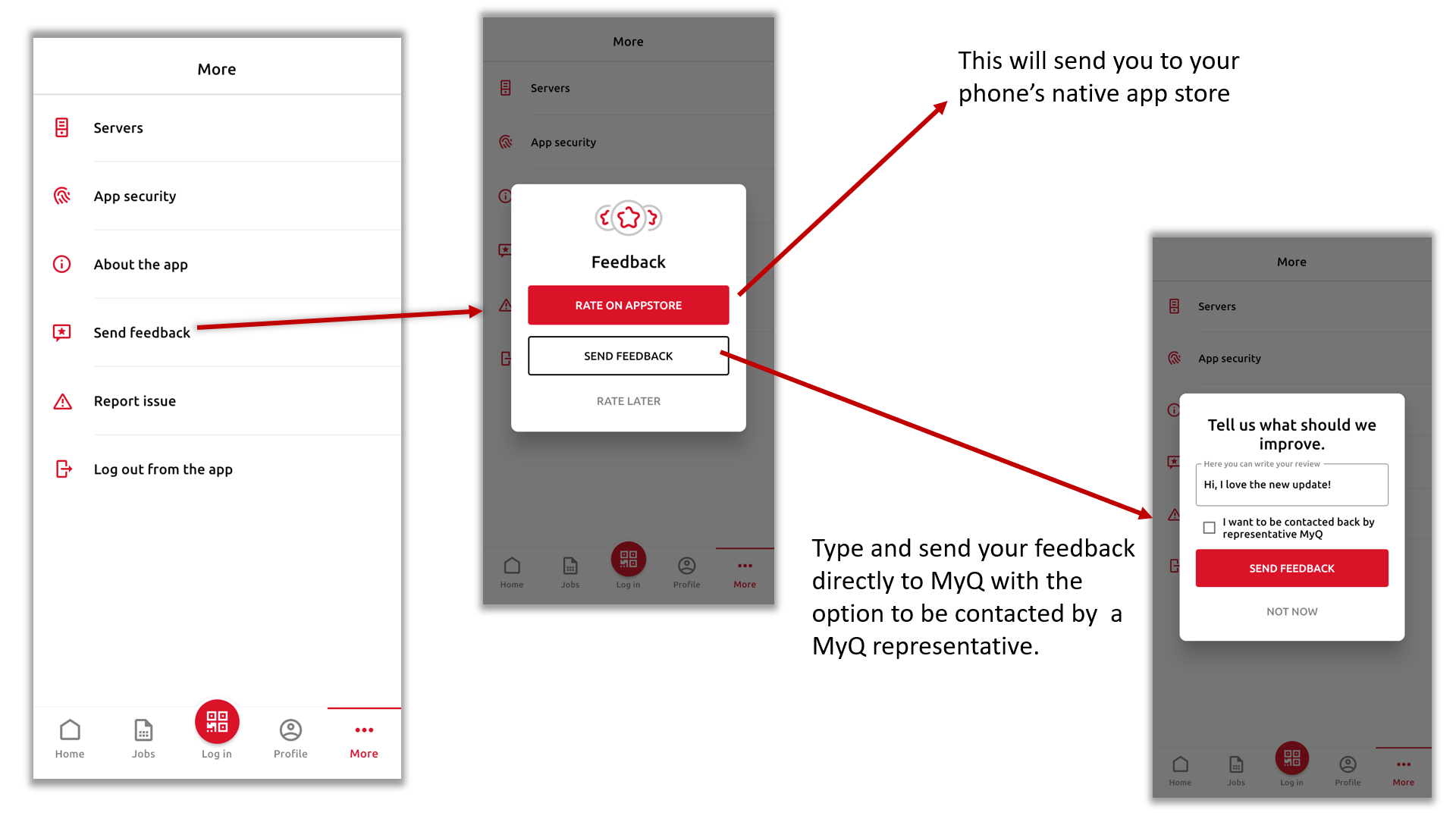 Send feedback to MyQ or rate the app in a few clicks
To always keep you informed about new handy features in the app, we've added the What's new widget to the app's home screen. This way you'll never miss the updates we bring you.
You don't have to update anything. All these features have already been automatically downloaded to the MyQ X Mobile Client app on your smartphone. It's just up to you to use them and enjoy the flexibility of printing from your phone!
Note: these improvements are available from version 8.2.11.
11/01/2021
As a secure, fast and flexible way of processing print jobs, mobile printing is gaining popularity every day. What's more, it offers a completely touchless printing and scanning experience.
News & Updates
3 min read