MyQ X: Enterprise Receives BLI 2021 Software Pick Award
25/11/2020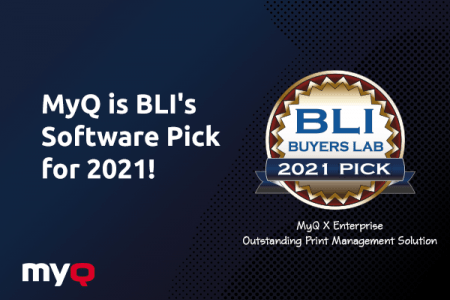 MyQ X Enterprise Edition has been recognized as an Outstanding Print Management Solution and awarded the BLI (Buyers Lab) 2021 Software Pick in the Document Imaging Software category.
After an intense testing period spanning 12 months, leading independent evaluator of document imaging software Keypoint Intelligence has announced the recipients of the BLI (Buyers Lab) 2021 Software Pick and Outstanding Achievement Awards. The award puts MyQ on a shortlist alongside well-established key players in the digital imaging industry, such as HP, Canon or Toshiba.
"Working with documents is increasingly a digital process, especially in the age of COVID-19," said Lee Davis, Associate Director of Software/Scanners at Keypoint Intelligence. "Businesses are leveraging all kinds of software and services to supplement their existing document hardware, pushing their productivity to the max. Today, we honor the standout performers for their productivity-enhancing features and exceptional value, ease of use, and other key attributes."
MyQ has been acclaimed especially for its strong security features, one-touch scan options on the personalized MyQ Embedded Terminal, and compatibility with printer fleets composed of machines from several manufacturers.
"MyQ X – Enterprise is a feature-rich solution that combines sophistication with ease of use. It's flexible enough to support the needs of a variety of business types, and MyQ's wide range of terminals and MFP-embedded applets lets businesses deploy MyQ regardless of the devices within their fleet."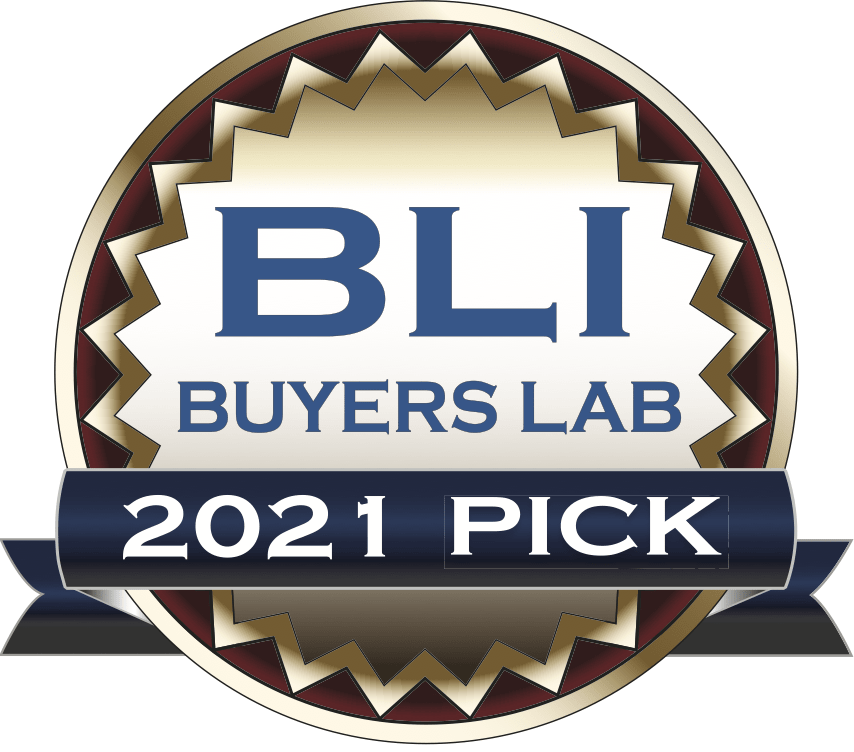 Martin Januš, CEO of MyQ, values the BLI 2021 Award very highly: "This is a remarkable accomplishment for MyQ. Enterprise is MyQ's flagship product in the true sense of the word, and we get a sense of satisfaction that it is now doubly confirmed by BLI's seal of approval. The credit goes to MyQ's team members, who worked hard and in unprecedented conditions this year to build and release MyQ X – but also to our customers and partners, who contributed invaluable ideas to make the product better."
MyQ Enterprise is the best-selling MyQ edition, featuring outstanding security and document workflows for companies of all types and sizes, as well as government and education organizations.
About Buyers Lab Software Pick Awards
Document Imaging Software Picks stand alone in the industry and are hard-earned awards as they are based on rigorous testing, including evaluation of key attributes such as features, usability, and value. Each product that passes its lab test earns a Platinum, Gold, Silver, or Bronze rating, with the best performers qualifying as Pick contenders.

Get MyQ Enterprise