5 Questions for MyQ's Founders: The CEO, Martin Januš
27/03/2020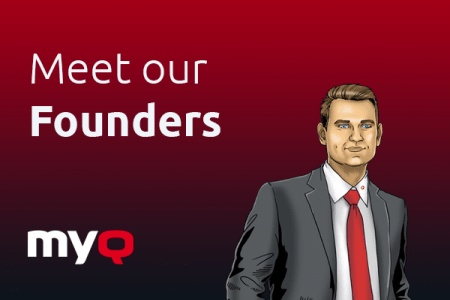 MARTIN JANUŠ, the founder and CEO of MyQ, talks about his work with plain enthusiasm. He likes winning in business, but also in ice hockey with his favourite team, the MyQ Heroes. His mission is to give people more free time and make life easier. He drives an electric Tesla SUV, the ideal tech toy, as he sees it.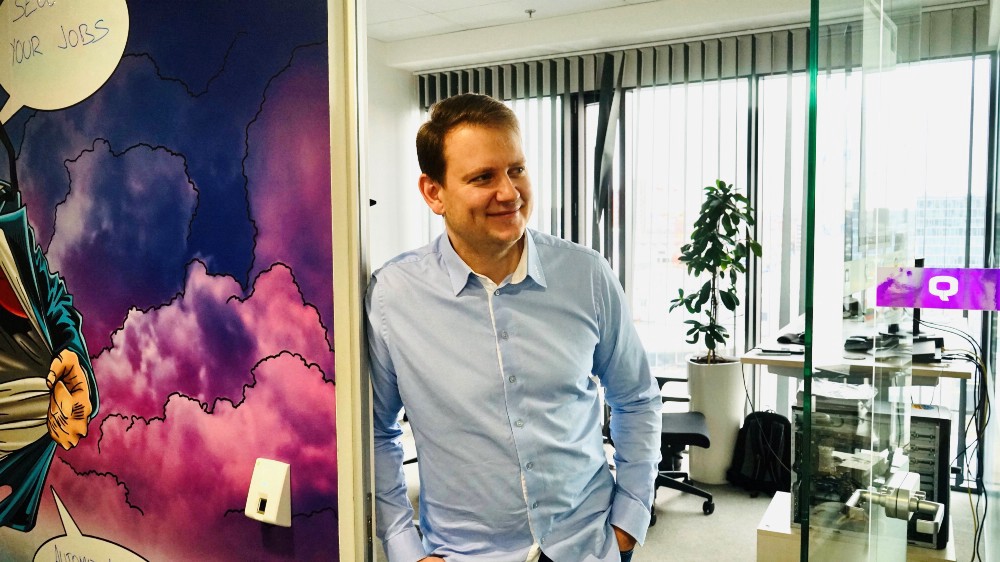 About Martin
Martin is the founder of a company that has a constant drive towards success; no wonder he loves ice hockey so much.
Did you start in a garage, like most start-up companies?
Yes, in 1992 there was a garage. Everything happened step by step; I mean switching to the software. We started selling small, multifunctional printers and wanted to offer our clients something extra. At that time, all available systems on the market were expensive and inflexible, mostly designed only for large companies. We wanted to satisfy everyone, from the smallest companies to medium-sized companies, to giants with tens of thousands of employees. We succeeded with MyQ.
Did you expect MyQ to become such a big company with a global reach?
I certainly didn't count on that. MyQ software was developed primarily for the needs of the Czech market. But demand started to come from abroad and we had to react quickly because we were growing fast. Today our systems are implemented in more than 80 countries and we have received positive feedback, which pleases me.
Everyone in the company calls you a visionary.
When did your vision fully awake?
I have never grown a vision of myself, but I have always intuitively understood what needs to be done. More or less everything is based on the fact that I was able to empathize with the needs of the client and tried to do everything better; more intelligently. My mission has always been linked to automation. As a programmer and a typical lazy IT guy, I was always motivated because I didn't want to do administrative or boring tasks. We strive to focus on things that can be automated and can grant people more time and easier lives.
Besides your family and ice hockey, what else fills
your free time? And why hockey over other sports?
Well, I was always absolutely preoccupied with work. I also filled my free time with work; everything was intermixed. Previously it was just about work, the family followed, as well as some hobbies. Now I try to separate work and leisure more. I got into hockey through my son when he started to train seriously in the club. I always enjoyed skating, so my boys and I put together a MyQ team. Hockey is an ideal tool to relax from work and stress; a super sport to unite the team. We really enjoy it.
You drive a purely electric Tesla. Is this down to your environmental views, or rather admiration for tech innovations?
In truth, when my car was stolen, this was my only choice. At that time, all German cars were without proper engines because of the madness that had been unleashed around emissions. I had my eye on electric-powered cars for a long time, and after the theft, I took a Tesla SUV for a test drive. After two weeks, I found it to be the right answer. I was a little worried that it would limit me to a lower range compared to internal combustion engines, but I risked it and after a year I did not look back. With Tesla, it is a unique experience that standard cars cannot offer. It is such an IT toy, the proper delightful car, in which everybody will discover different facets. I usually drive around the city and don't drive more than 200 km a day; the benefits are great. When you're driving long distance, however, you need to stop and recharge after three hours of driving.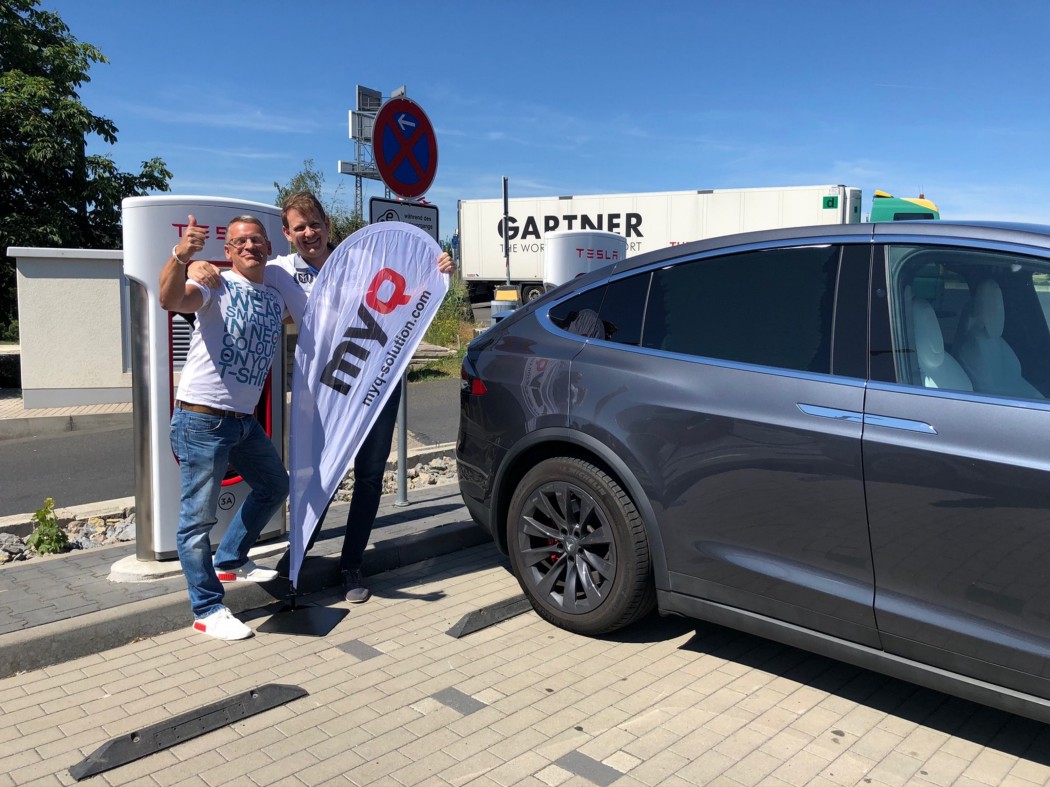 MyQ is hiring!
Check out our new positions here