Epson Teams up with MyQ for Eco-Friendly Digital Workplaces
09/01/2023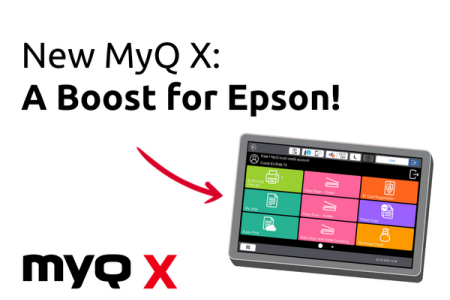 With its innovative and sustainable products, Epson has been a leader in the business inkjet printer industry. Now, the company has taken its commitment to sustainability to a whole new level by partnering with MyQ to offer the ultimate solution for eco-friendly digital workplaces.
The combination of Epson's heat-free technology and MyQ X's advanced print and document management features is a game-changer for organizations looking to minimize their environmental footprint while streamlining manual document processes.
The Ultimate Print Management Solution
MyQ X is a powerful print management solution that enhances the features of Epson's multifunction printers. The new version 10.1 of MyQ X has a range of new features, optimizations, and attractive visuals that make it the perfect solution for any organization looking to go green. With its user-friendly interface, MyQ X makes it easy for employees to print, scan, and manage documents in an environmentally conscious way.
Saving Resources and Reducing Waste
MyQ X helps organizations save resources and reduce waste with its eco-friendly functionalities. The system includes environmental awareness functions and eco-friendly pop-ups to ensure no consumables are used unnecessarily. The job preview function also allows users to preview their print jobs before printing, preventing unnecessary prints and reducing paper wastage.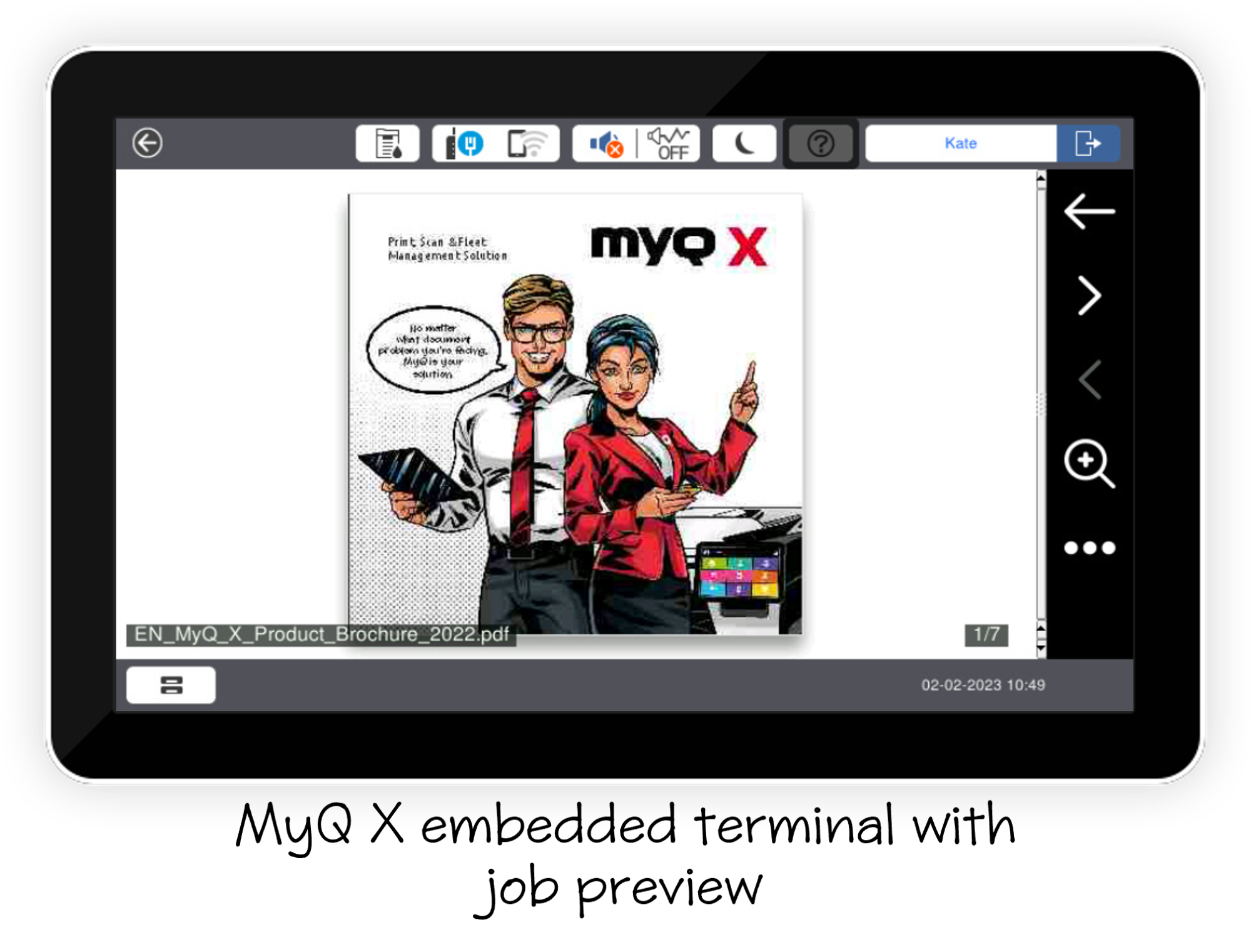 Easy and Convenient Printing and Scanning
MyQ X makes printing and scanning easy and convenient with a variety of options for sending print jobs to Epson's multifunction printers. The Easy Print feature allows users to browse several storage locations and print documents directly from the MFP panel. Scanning workflows can be integrated with customer processes, and the Easy Scan button allows users to send scanned files to a specific email box, cloud storage, or folder with one click.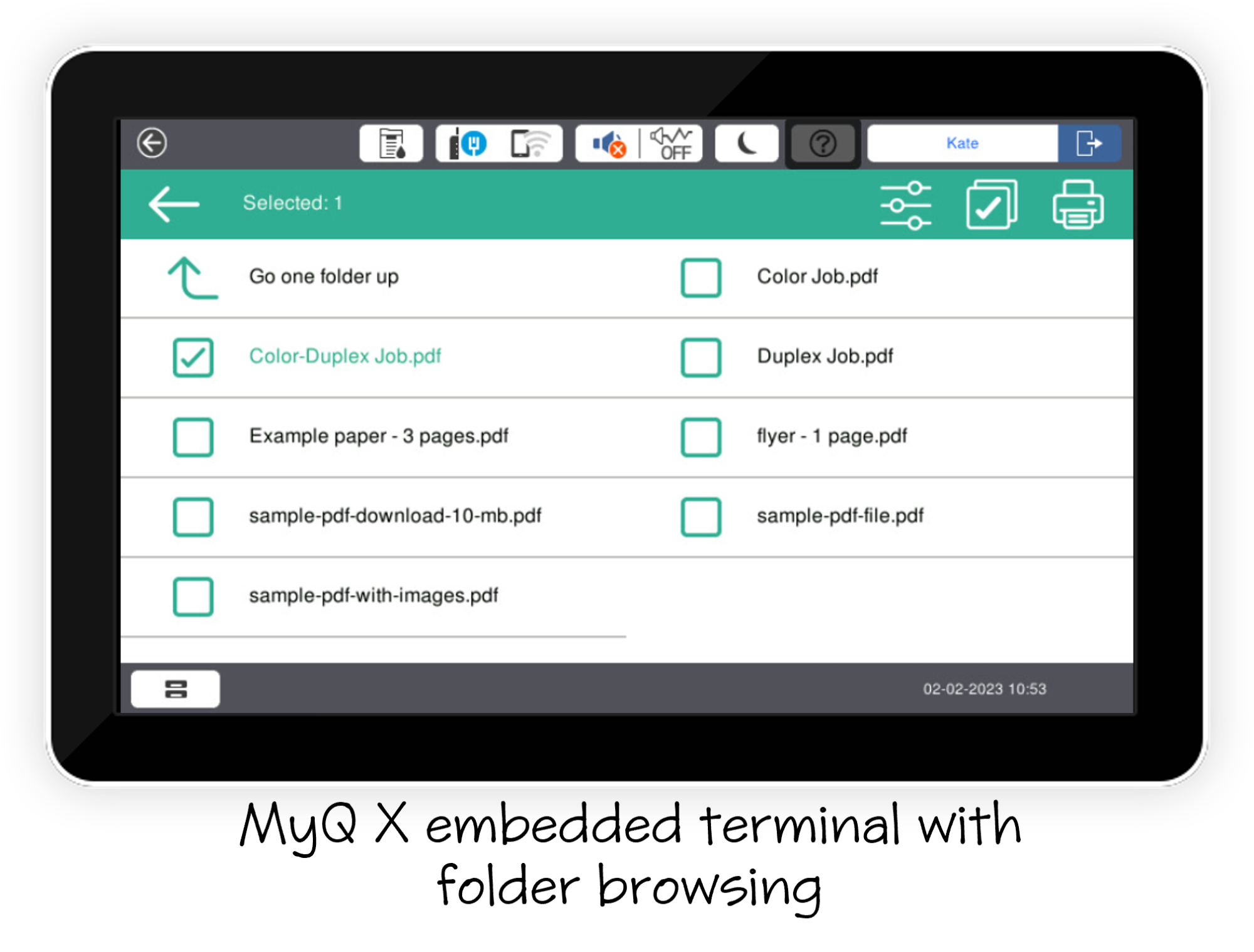 Enhanced Security Measures
Security is a top priority for MyQ X, which protects processed documents with watermarks and secure annotations. The entire print process between the user, server, and printer is encrypted, making it perfect for organizations that deal with sensitive documents and information. The system also supports multiple login methods and two-factor authentication for added security.
Quick and Easy Deployment
MyQ X is quick and easy to deploy, with remote installation and setup. The system automatically discovers and connects new print devices on the network, and IT administrators can set up the print devices according to organizational policies. The system also provides detailed accounting and reporting features, including Cost Centers, Group accounting modes, Quota & Credit, Project accounting, and advanced reporting options.
Customization and Personalization
MyQ X is highly customizable and can be personalized for each user, department, or group of multifunction printers. The embedded terminal supports several themes with a wide palette of colors and icons, or administrators can design their own theme using MyQ's Theme Editor.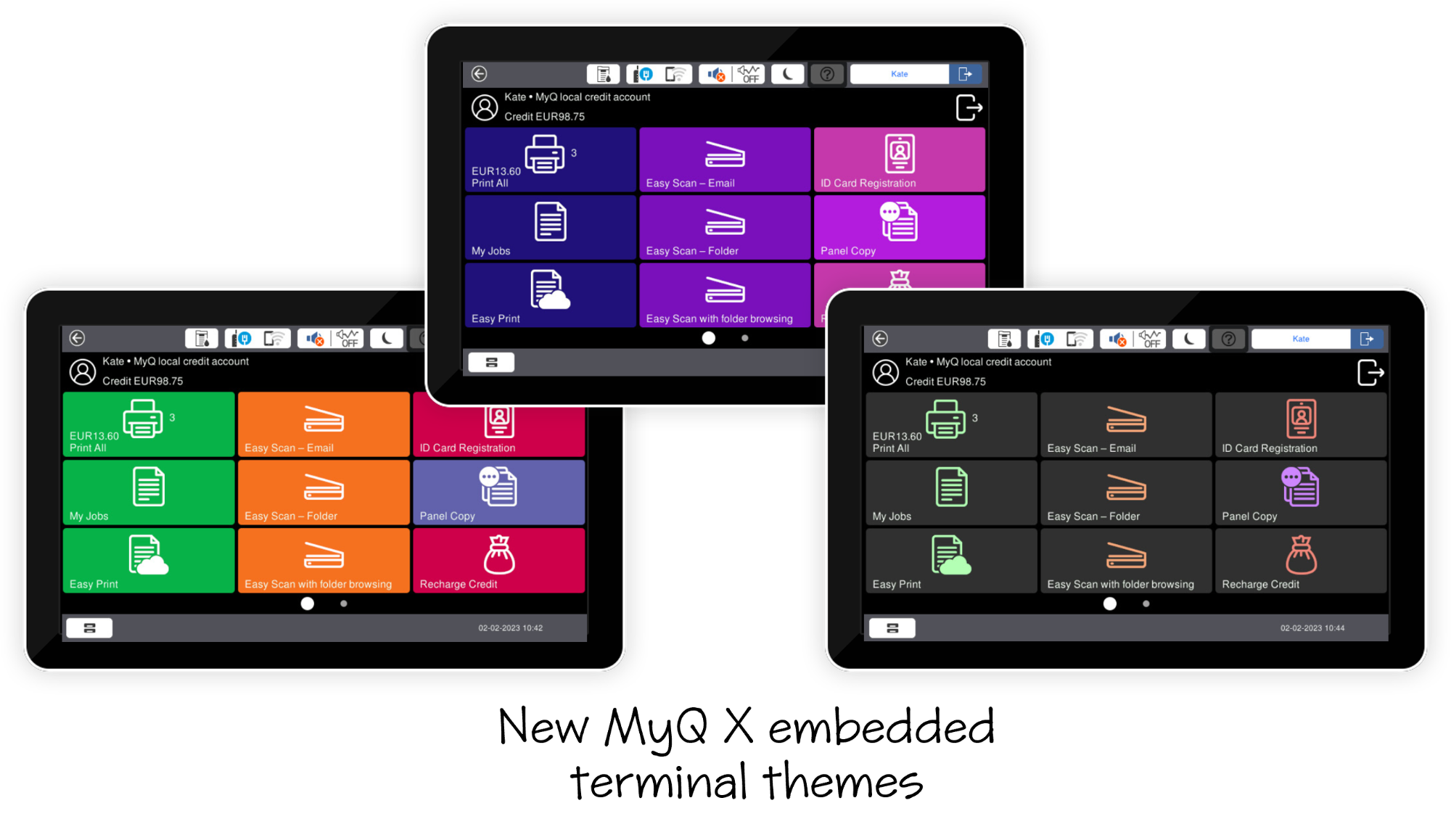 Mobility and Accessibility
The MyQ X Mobile Client for iOS and Android devices provides users with print mobility and touchless authentication, in addition users can also easily report issues from the printer by scanning the MFP's QR code and send a direct message to system administrators. The web UI is also certified for high accessibility standards, making it accessible for users with disabilities.
The Perfect Solution for Eco-Friendly Digital Workplaces
In conclusion, MyQ X and Epson's combined expertise make for the ultimate solution for eco-friendly digital workplaces. Whether you're a small or large organization with a single or mixed-vendor print fleet, this partnership offers the perfect solution for minimizing your environmental footprint while streamlining manual document processes.
30/01/2023
The new 10.1 upgrade cuts the document confusion with its terminal print preview, adds more Easy functions and enables a Microsoft single sign-on experience. And that's the start…