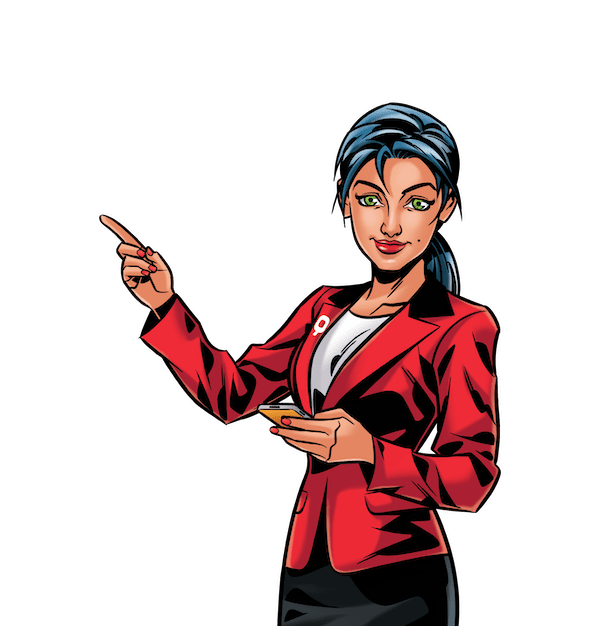 Print on the go
Remote office printing for you
Print on the go using your own smart device. Open the app, authenticate, and queue your files for printing. Find the documents in your internal phone storage or your connected cloud drive, select them and you are all set! Simply release the queue at the printer.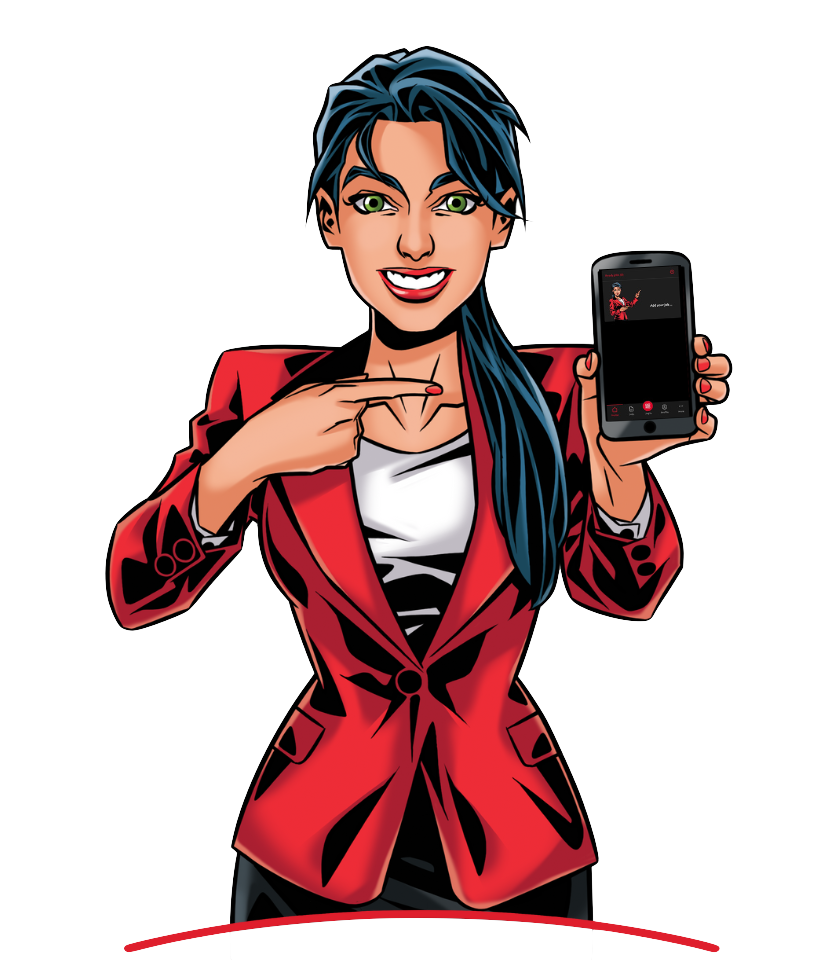 MyQ X手機App的安全登陸支持生物識別認證(如指紋和麪部識別),用戶可以選擇上傳文件進行打印,選擇打印列隊中現有的作業,打印歷史記錄或收藏。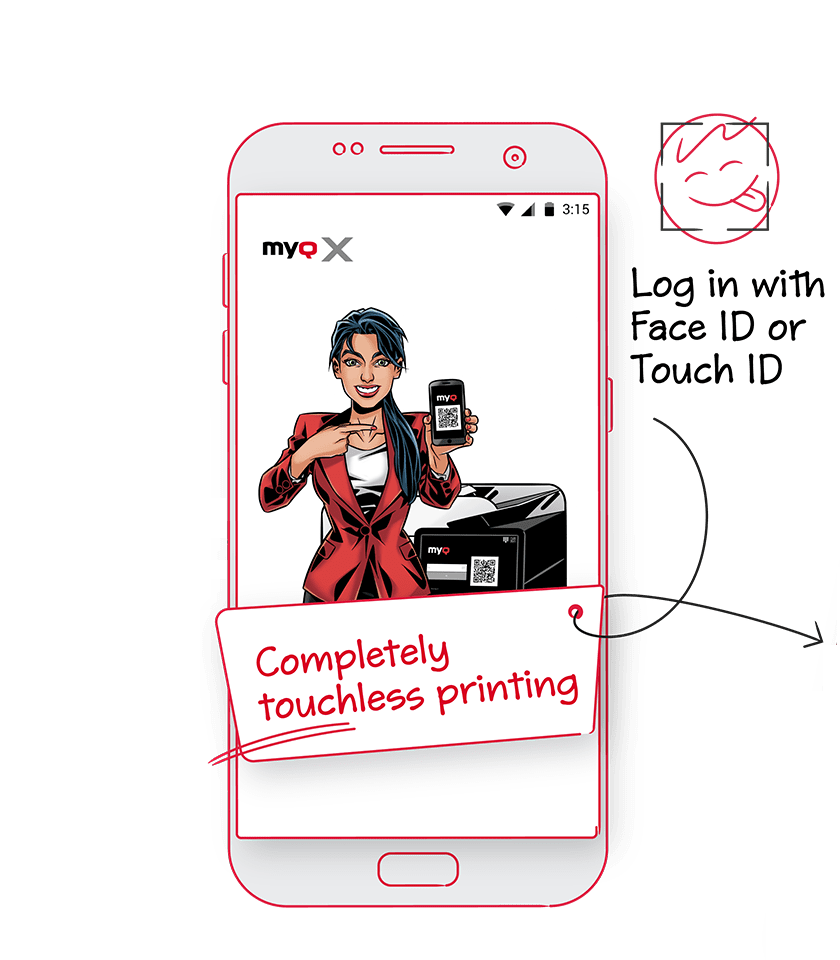 打印選項可在作業釋放前輕鬆更改:
打印份數

色彩模式

單面或雙面打印

分配至相關項目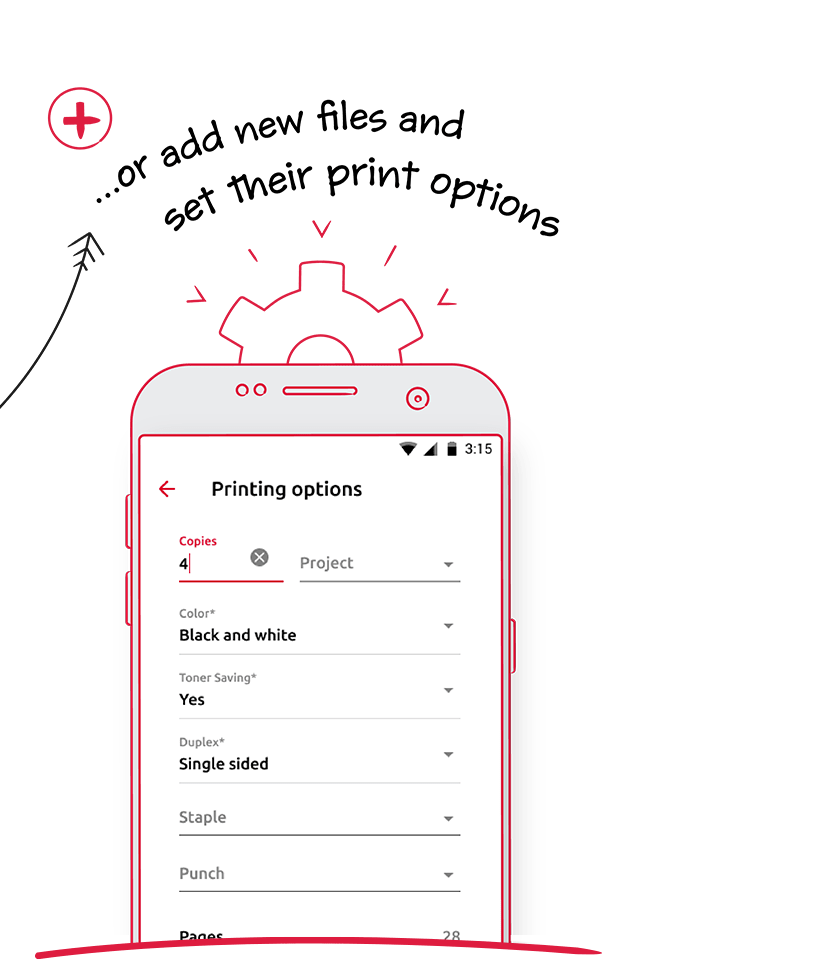 Get a print preview
Look before you print – seeing is believing
Cut out the document confusion and reduce paper waste. With print preview, you get a proper look at the doc on your smartphone – before you OK the final print.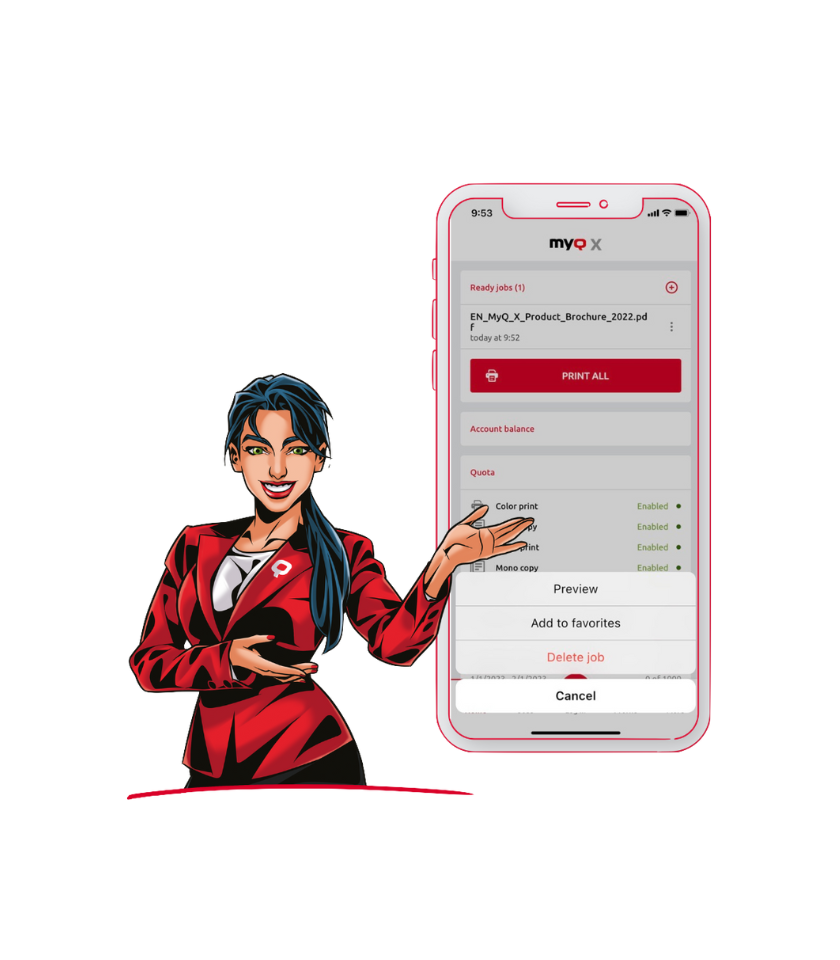 Fast and easy feedback
Accelerate problem solving at the MFP
Printer jammed or toner missing? Send a quick note to the admin. A drop-down menu and QR code device identification makes reporting printer issues a breeze. If needed, you can even add pictures. It's easy for you – and better for the whole team.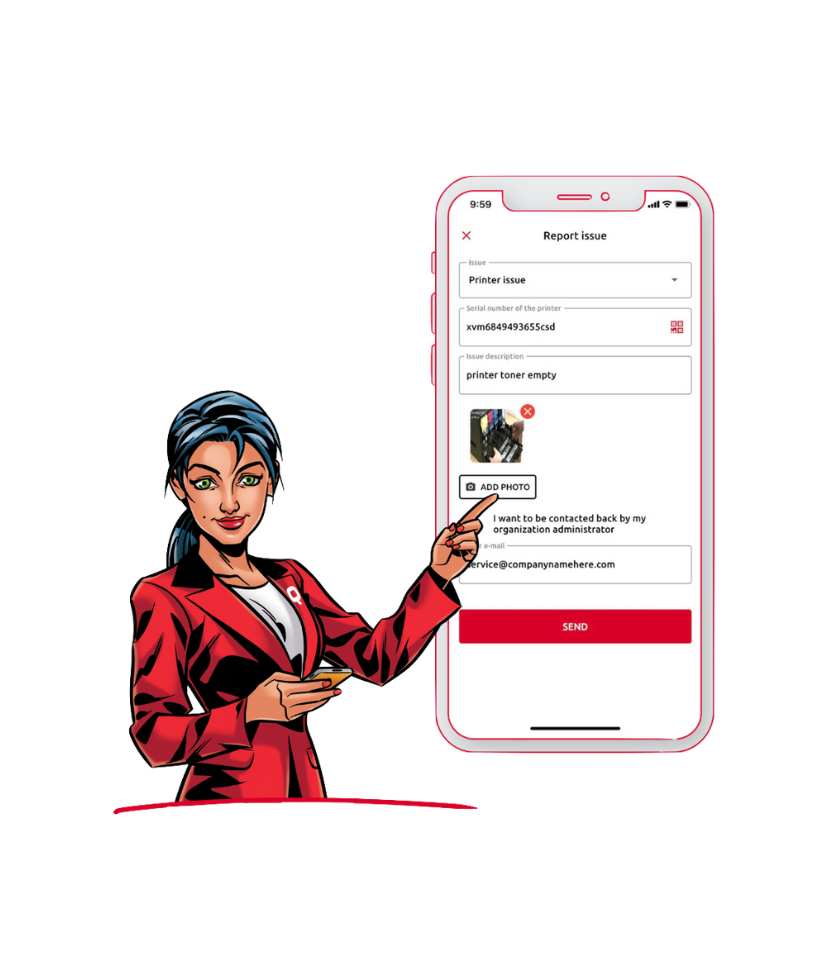 配額與餘額明細
App內充值
編輯用戶個人資料
生成新PIN碼