The New MyQ X Embedded Terminal 7.6 For Xerox Is Out
18/08/2022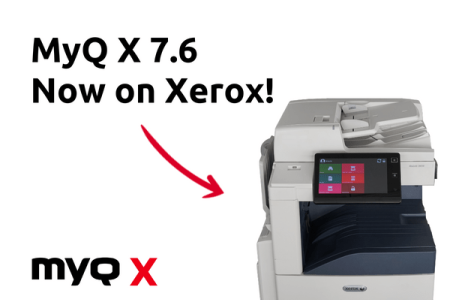 With the new 7.6, Xerox users now have a robust failover solution in place in the event of a lost server connection and greater daily flexibility with access to MyQ Easy Copy and Mobile Client features.
The release of the new MyQ X Embedded Terminal 7.6 for Xerox provides an expanded spectrum of benefits that begin with installation, continue with a comprehensive failover solution, and incorporate a number of mobility and ease-of-use features for the daily user of a Xerox multifunction printer (MFP).
It all starts (easily) with installation
The package for installing the Xerox Embedded Terminal 7.6 has been simplified for Admins. Certificates are automatically applied during installation on the MFC and it's no longer required to run a separate PowerShell script during this process.
Prepared with a robust failover solution
Things happen and sometimes connections to servers are lost and print job production stopped. This is no issue with the new 7.6, as it comes with failover printing for the MyQ Desktop Client. This robust failover solution allows users to print to any Xerox 7.6 embedded MFP on their network even when the usual connection to the MyQ server is lost.
Do an Easy Copy with one touch at the terminal
Users can now enjoy a simplified experience when making copies at their Xerox MFP with MyQ's intuitive Easy Copy functionality. This feature enables Admins to predefine complex copy parameters and save them as a One Touch Easy Action to the user's profile for later access.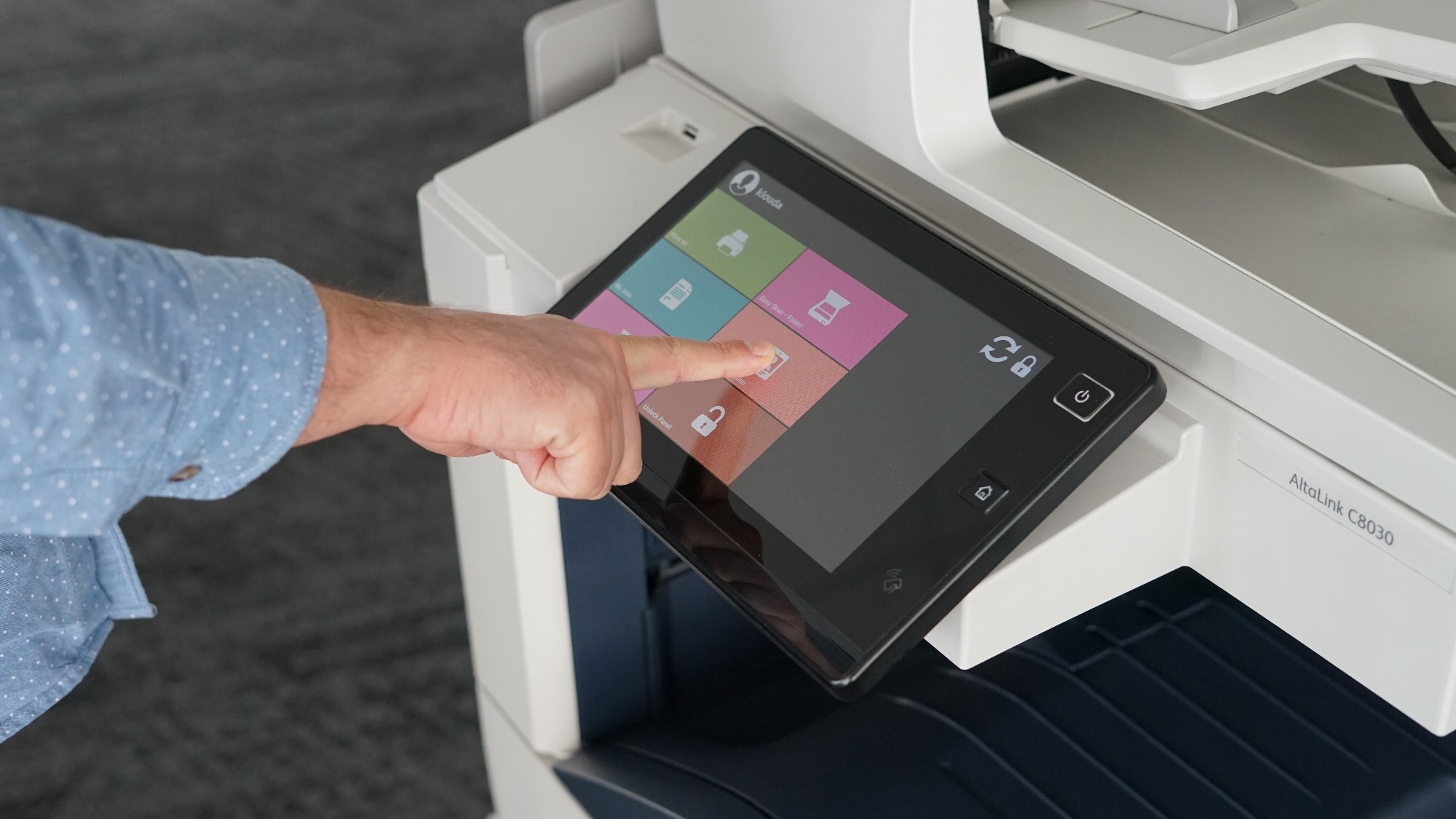 Easy Scan documents your way
The new 7.6 simplifies the complex process of scanning to a fax server with the addition of Easy scan – Fax server destination with support codebooks. With Easy Scan, Admins can predefine complex scanning parameters like address books and job parameters and save them as an Easy Scan action to the user's profile.
That display terminal has got your look
Make that Xerox MFP look your way by customizing the background color, logo, and icons on the Embedded Terminal to support organization themes. For mixed fleets, this makes it possible to coordinate the look and feel across all devices – supporting the corporate image and simplifying day-to-day use. The Xerox 7.6 Embedded MFP can also tap into MyQ's own library of Embedded Terminal themes and icons.
Go mobile from the moment of login
The new 7.6 makes login to a Xerox MFP a mobile experience. In addition to the usual login process with a username and password, people can now use the MyQ X Mobile Client app on their smartphone (iOS or Android) to login to their Xerox device and manage their accounts.
Users authenticate themselves at the printer with a contactless QR code which allows them to securely pull print all queued documents, select files from history, submit new jobs, and set printing options – and do this all without touching the MFP panel.
This new 7.6 integration with the MyQ X Mobile Client is more than easy logins. It also enables users to see their credit and/or quota status and recharge credits directly from the app with vouchers, easing the administrative workload for the printer network.
10/03/2023
MyQ X's user-friendly embedded terminal, efficient document workflows, end-to-end security measures, and cost-saving capabilities can now be used in full on Canon MEAP devices.