5 Things You Don't Know are Happening in Your Workplace
11/08/2020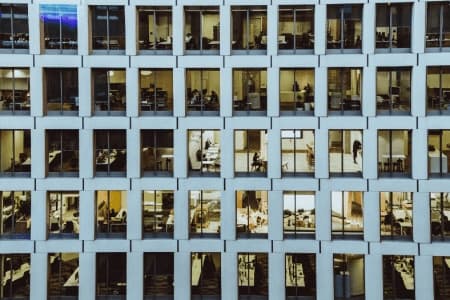 Tell me if this sounds familiar – you go to the copy room and because two people are there already, you decide to relax and join the conversation, or at least pass some time without thinking about what you should be doing.
Or, in your end of the building, floor, or campus, you have a shared printer/copier/scanner (we call those multifunctional printers or MFPs for short), and more times than you can remember, you've had to rifle through the stack of print-jobs that are sitting in the recycle tray to find your document.
Or whatever you've printed is gone and you must go back to your desk and re-send the job, this time sprinting like a lunatic back to the MFD before someone else gets there.
These MFPs, printers, scanners, copiers, they're all part of your company, school, or office's managed print service (MPS) and forward-thinking organizations use a software solution that simplifies and optimizes all of it.
1. Every device is yours
Now, imagine you don't have time to talk about your upcoming weekend plans and you need to get a document to your boss so they can seal the deal on a big contract. You peek into the copy room and see the same two people chatting casually and the machine whirring away, so you walk down the hall to the lesser-used machine. You log in to the machine and print the document in time to deliver it to your boss for the meeting.
With MPS software solutions, every device in your office becomes available and you don't have to wait in the queue to get work done – fast.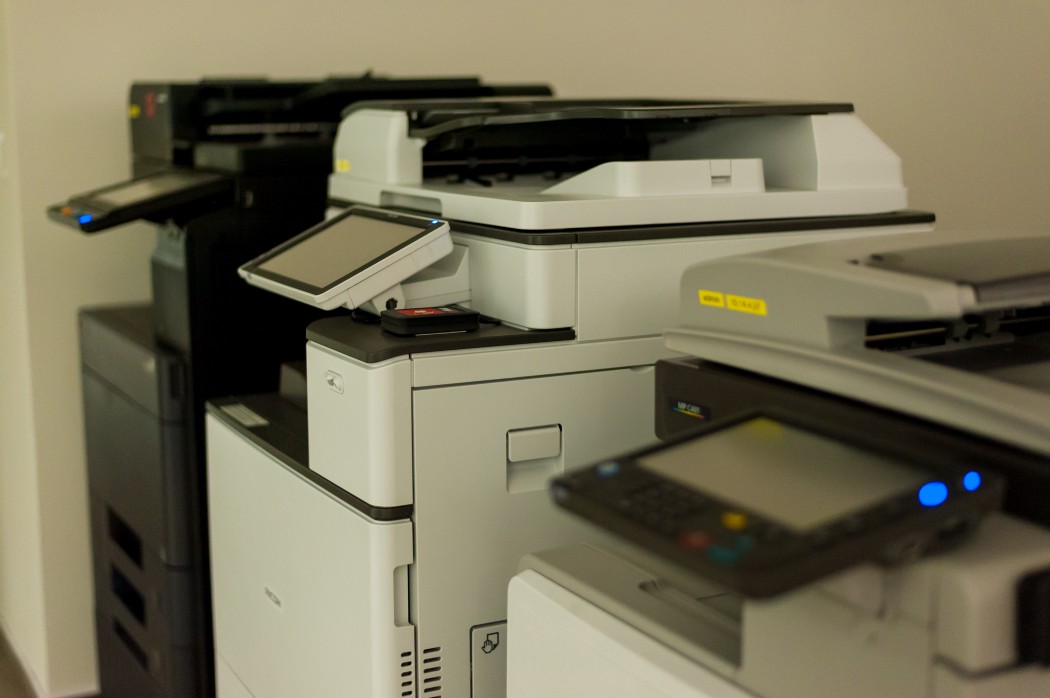 2. Total document security
With pull printing, not only can you access every MFD, your documents stay in your hands. Hit control-P and relax (no need to dash down the hall to get to that confidential document). With MPS solutions, you "control-P," the job gets sent over your network to the server and stays there until you physically go to the printer and "pull" the job to whatever MFD you go to. You simply log in with your ID card, PIN, or mobile device, and the machine pulls the job from the server and delivers it safely into your hands.
Now you've got the ability to go to any printer, copier, or scanner on your MPS network with confidence and you've eliminated one of the little annoyances that can turn a good day bad – and saved time and money in the process.
3. Custom-made for you
So, remember that little-known printer you had to go to because the copy room had a line of people? You don't use that printer very often, and the sense of dread as you approach it sets in because the tiny little panel on the machine looks completely different than the big one in the copy room. Every printer, scanner, and copier has a different little "panel" (better known as the user interface or UI). How many times did you need to adjust the color or size on a new UI and had to trial-and-error your way through four or five copies before finally getting it right? With an MPS solution, every MFP's little panel becomes a tablet-sized UI that is personalized to your specific needs.
If you are an art teacher and need to have the ability to print in color or multiple sizes and formats, then an MPS solution can give you these functions on an easy-to-operate (think point-and-click apps) interface. No confusion, and every device, regardless of model and brand, will always behave the same – according to your needs.
4. Scan it, don't jam it
The boss needs that document…but they're across campus, on another floor, or in another country at your satellite office…don't sweat it. With MPS solutions you can go to the MFP, print your document, sign it, and scan it to your boss in your Singapore office (you're in Barcelona), and they can print it in full-color. Or, you've got all your vacation pics on your USB drive and because you can't use company resources to print them, you simply plug in and send them to your Google Drive vacation folder. Even better, you're a teacher and need to deliver a study guide to your science students…scan it and drop a copy of it into their school's network folders and do your part — and your school's part — in reducing your carbon footprint.
The scan-to-email, cloud, and network folders functionality of MPS software solutions can transform the way you think about distributing information.
5. Go "driverless"
Do you ever go to your workstation, desk, or office and "control-P," go to the printer to get it, and it's not there? You know you hit "enter." You don't see it in the recycle bin, nobody's around, it couldn't have walked away on its own. So, you return to your desk to reprint and realize your printers are gone. Those printer names are all connected via drivers and now you need an IT guy to come and re-install them, but everyone's gone home for the day. With driverless printing you can send your tasks to a designated email on the server and then go to the printer and retrieve it.
Driverless, mobile, and guest printing mean you don't need to stress ever again about performing routine tasks on your MPS.
The take-away

Your organization probably has an MPS, or at least a network of printers, scanners, and copiers, and most of them are not tracking, optimizing, or utilizing them to their full potential. A solution, such as MyQ Solution, does just that. In fact, 90% of companies don't know how much their spending on printing and copying, IT departments spend up to 20% of their time addressing their MPS, and 65% of documents printed get thrown into the recycle bin.
Forward-thinking organizations understand optimizing workflows increases profits, makes employees happier, and eases the already stress-ridden responsibilities of IT departments. They understand it's the details which make the difference and put them ahead of the competition.
04/08/2020
Printer usage monitoring is a staple in IT departments of all bigger companies. The print management software an organization uses should make generating accurate print reports as easy as possible.
16/07/2020
What used to be a rare benefit, is nowadays a near certainty in any company that doesn't need round-the-clock staff, e.g. in production or distribution. Home office comes handy to everyone from time to time.