Client Móvel MyQ X 8.2
A impressão Segura no seu bolso
Controle todas as impressões a partir do seu telemóvel!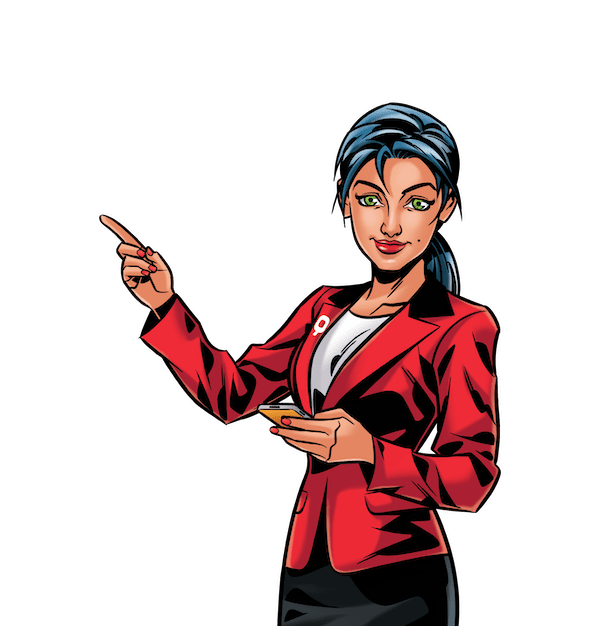 Print on the go
Remote office printing for you
Print on the go using your own smart device. Open the app, authenticate, and queue your files for printing. Find the documents in your internal phone storage or your connected cloud drive, select them and you are all set! Simply release the queue at the printer.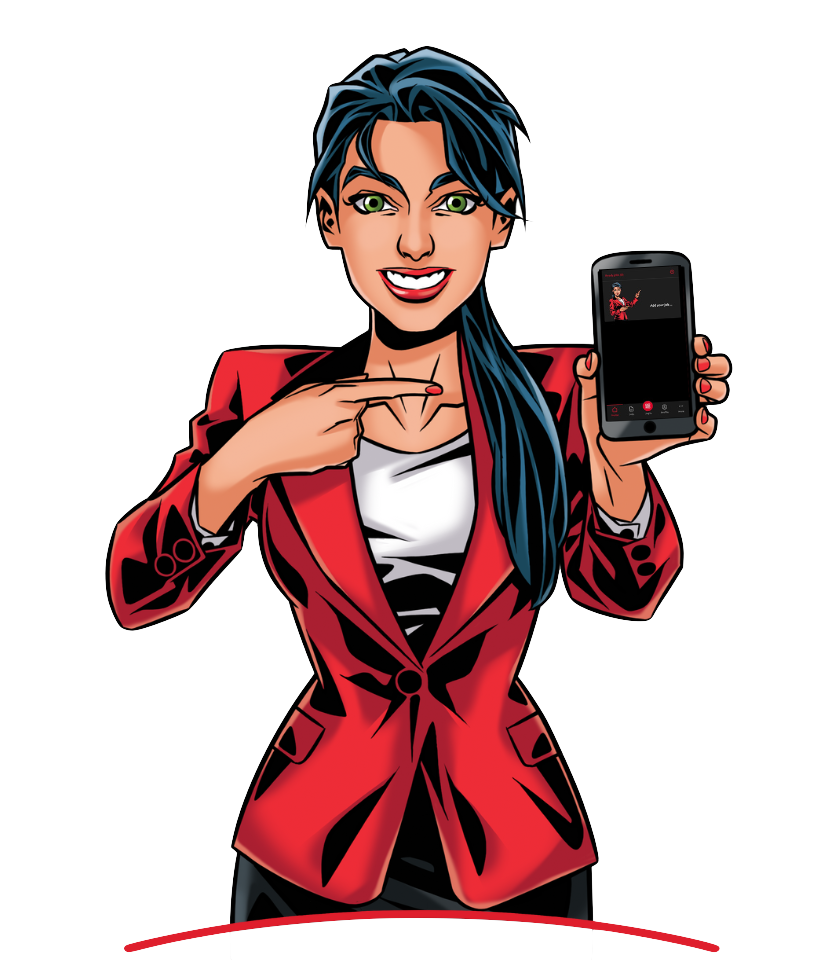 Login sem toque e controlo
Controle a sua impressão sem tocar no dispositivo
O login seguro na aplicação móvel MyQ X suporta biometria, ou seja, a impressão digital e o reconhecimento facial, e o usuário pode carregar os arquivos para a impressão ou selecionar os trabalhos existentes à espera na sua fila, histórico ou favoritos.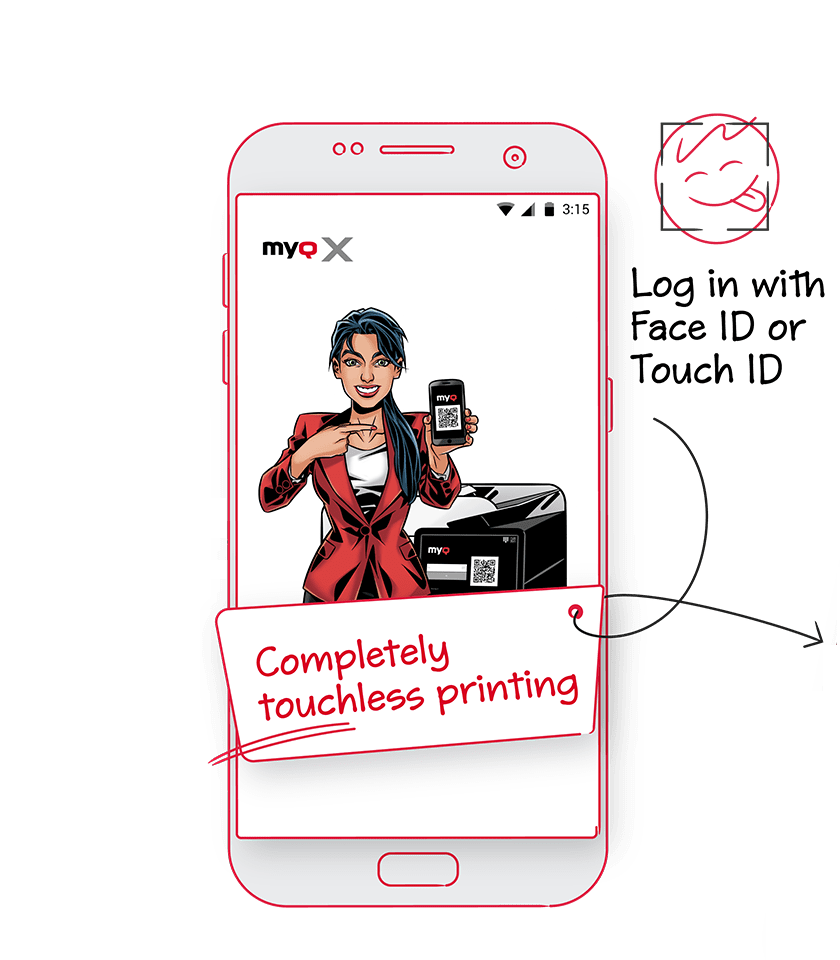 Change print settings
Print it your way – it's all in your hands.
Change printing settings for documents even when you're away from the computer or multifunction printer (MFP). It's up to you whether the final document is in color, printed on both sides, stapled or punched, or printed in eco mode. You even get the final call over assigning it to a project.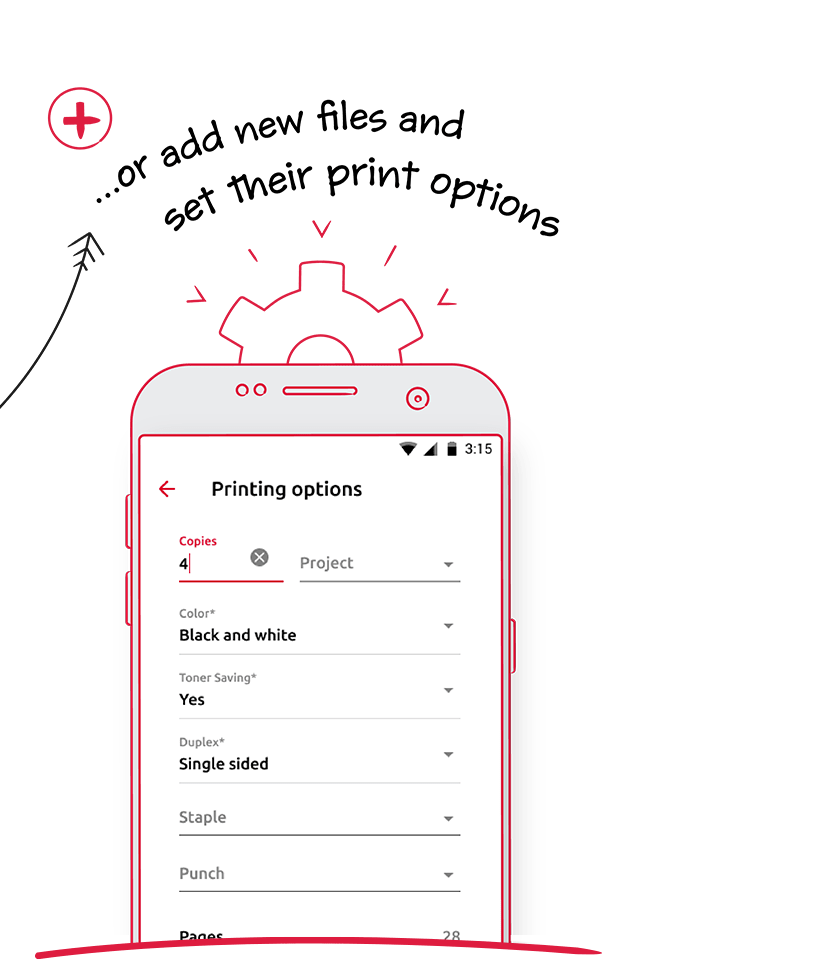 Get a print preview
Look before you print – seeing is believing
Cut out the document confusion and reduce paper waste. With print preview, you get a proper look at the doc on your smartphone – before you OK the final print.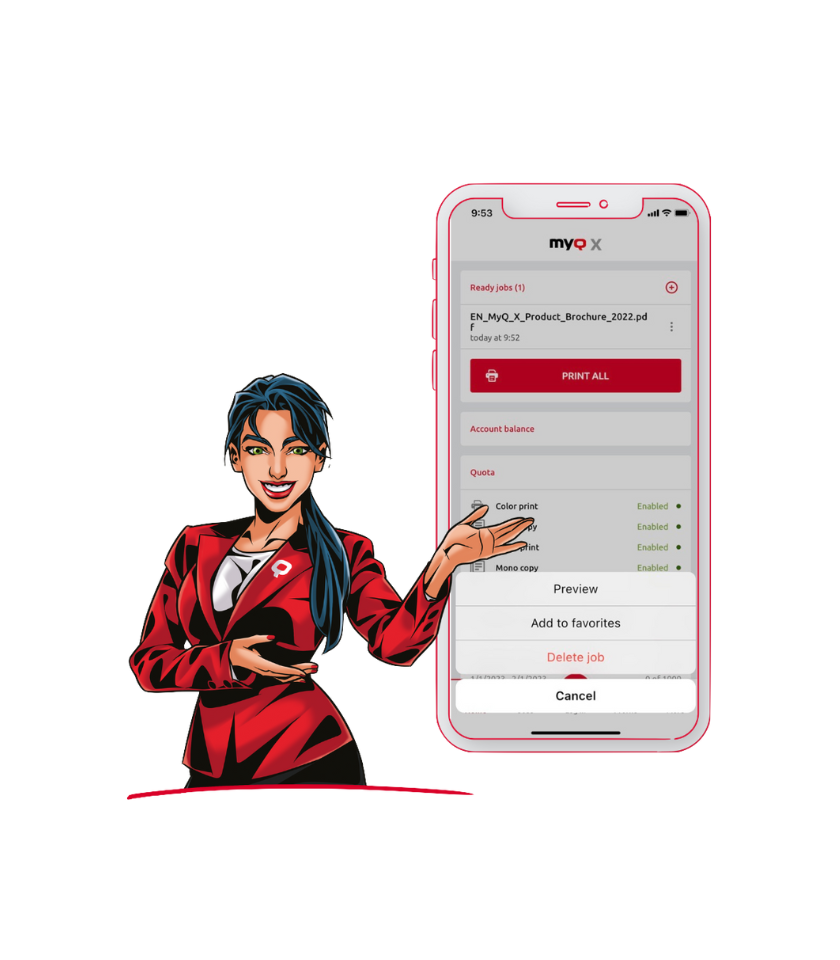 Fast and easy feedback
Accelerate problem solving at the MFP
Printer jammed or toner missing? Send a quick note to the admin. A drop-down menu and QR code device identification makes reporting printer issues a breeze. If needed, you can even add pictures. It's easy for you – and better for the whole team.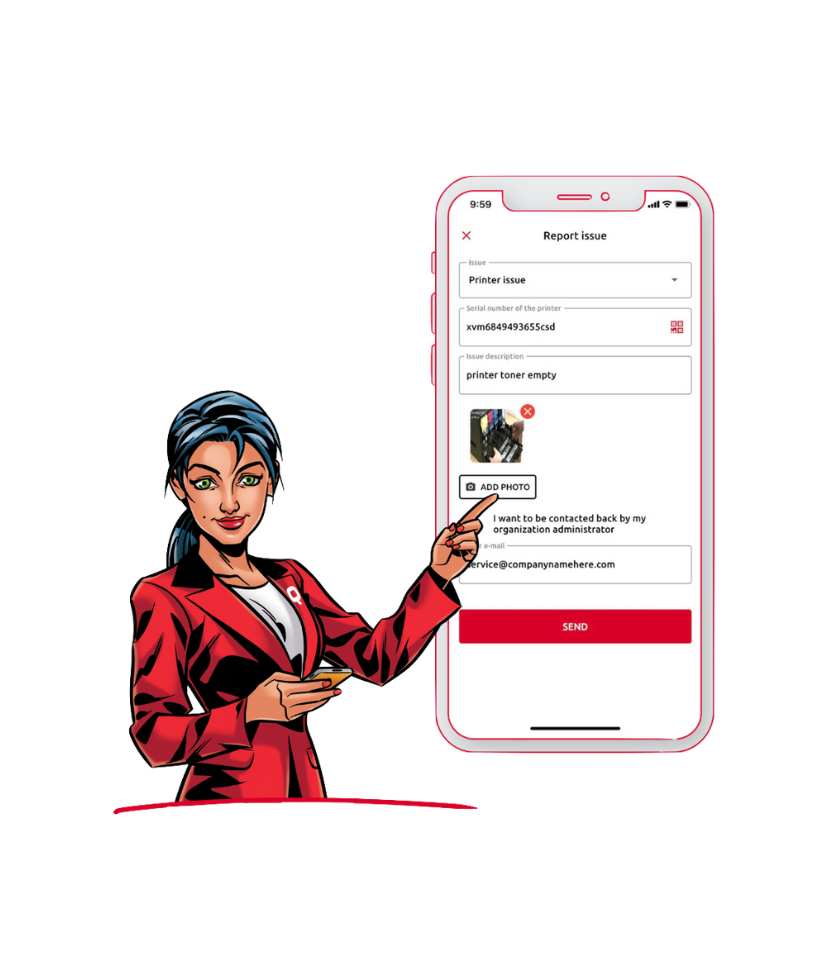 Recarregue os seus créditos e mais
Algumas outras funções úteis da aplicação:
Algumas outras funções úteis da aplicação:
Visão

geral

da

quota

e do

crédito

Recarrega

mento

dos

créditos

diretamente

a

partir

da

aplicação

Editar

o

perfil

do

usuário

Criar

um novo

código

PIN