Where one software story ends, another continues
01/02/2021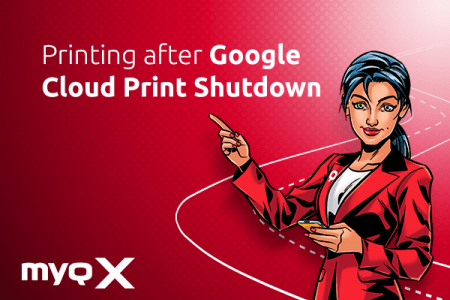 MyQ has 4 different solutions for clients using Chrome OS after the end of Google Cloud Print, which are – just as the terminated service – completely free of charge.
What was Google Cloud Print, exactly?
In short, Google Cloud Print was a printing service introduced in 2010, and it served as a digital "connector" between cloud storage and on-site printing devices. It could also work as a printing server – as long as there was an computer running on-site connected to the printer and Chrome browser, users could access the printing device remotely. This way it also allowed for printing from older devices that wouldn't be supported otherwise.
Google Cloud Print was originally introduced as a solution for Chromebooks running Chrome OS and Android devices to give them a tool for accessing printers. Yet a few years ago, both systems got their own native solution for printing, which was one of Google's main argument for shutting its printing service down.
Printing for Chrome Users Today
For MyQ Chromebooks users the end of Google Cloud Print doesn't mean the end of convenient and safe printing. Far from that. We consider the needs of all our clients – no print user left behind. Yet before we briefly introduce the MyQ printing options for Chrome OS, two terms need to be clarified first: managed and personal Google accounts. The first one is issued by Google but managed by a company itself (typically used in education environments). This means IT admins can set up the accounts following the institution's rules and policies. The latter one is a "general" Google account anyone can create and set up according to personal preferences.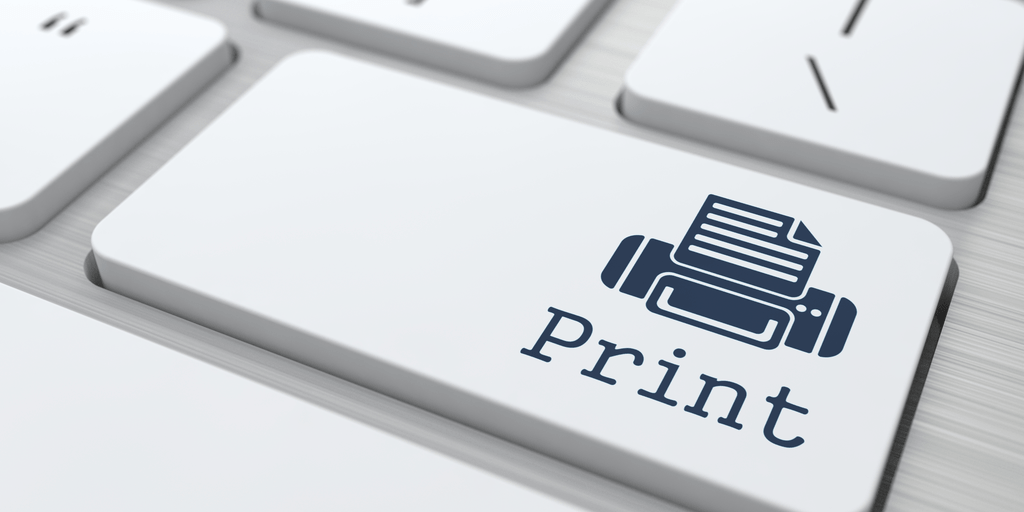 How to... with MyQ X
Here is a short overview of the four ways of printing from Chromebooks with MyQ X. Please note the first option is for managed Google accounts only.
IPPS Protocol – For customers using Chrome OS in enterprise environments, IT administrators can perform a quick configuration in the Google Admin console and set up print via a safe IPPS protocol, which enables users to print natively from Chromebooks.
Web upload – By entering MyQ's WEB UI, any MyQ customer can benefit from "Web upload" print, by simply uploading the to-be-printed file into the web browser, from where it is then processed. Minimal setup for anybody.
E-mail print – Allows users to send files to the printing device via a predefined email address and release them by entering a PIN code sent by the MyQ X system. This is an entirely out-of-the-network printing options.
MyQ Mobile Printing – App All MyQ customers can also download the MyQ Mobile Printing app to their Chromebooks from Google Play and use it to upload, manage and release their jobs directly.
Print freely, for free
All the options mentioned above are Standard in MyQ including Smart, Enterprise & Ultimate and are completely free of charge. This means you won't need to worry about this change of printing paradigm inflating your budget unnecessarily.
To sum up, with Google Cloud Print gone, all MyQ Chrome OS users can get their document printing under control with Web upload, E-mail print, or by using the MyQ Mobile Printing app. Moreover, users in the managed Google accounts environments can use the IPPS protocol as well. Now it's time to open your Chromebook, pick one, and print without limits!
11/01/2021
As a secure, fast and flexible way of processing print jobs, mobile printing is gaining popularity every day. What's more, it offers a completely touchless printing and scanning experience.
News & Updates
3 min read
20/03/2020
Although the pandemic has brought people together in more than one way and united entire nations against a common enemy, the main precautionary measure is isolation, steering clear of public places, and avoiding any type of contact with objects that other hands may have touched. If you are one of the people still working in the office, a multifunction printer may be one of these objects.