Cliente móvil MyQ X 8.2
Impresión segura en tu bolsillo
Controla cualquier impresión desde tu teléfono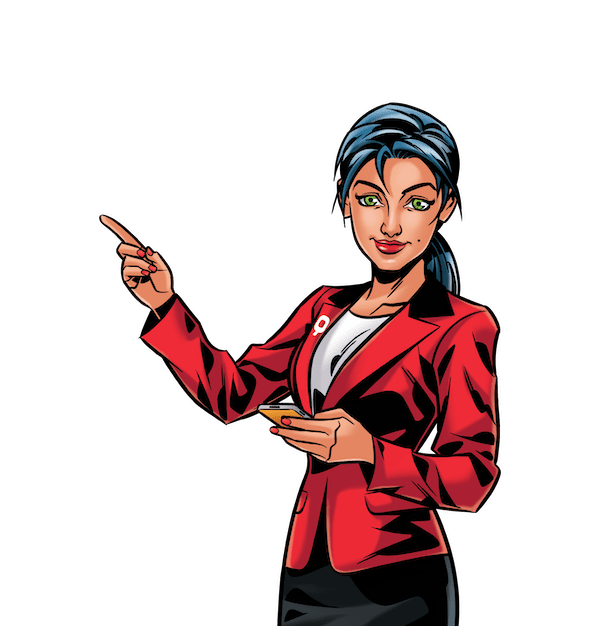 Print on the go
Remote office printing for you
Print on the go using your own smart device. Open the app, authenticate, and queue your files for printing. Find the documents in your internal phone storage or your connected cloud drive, select them and you are all set! Simply release the queue at the printer.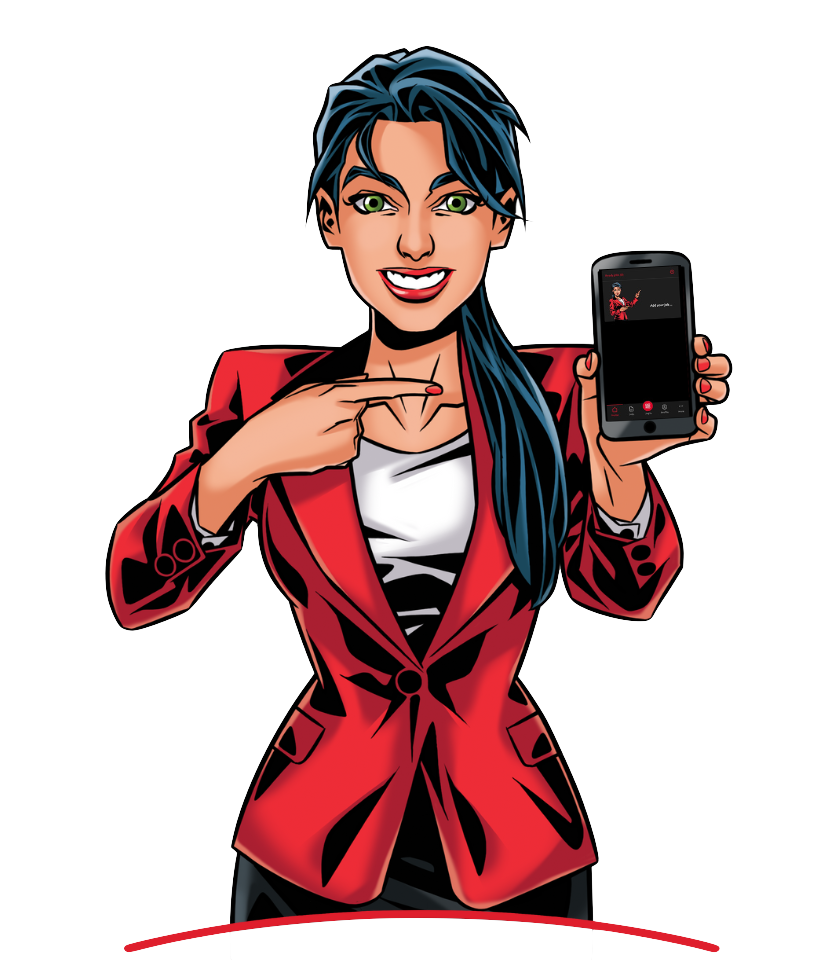 Inicio de sesión y control sin contacto
Controla tus impresiones sin tocar el dispositivo
El inicio de sesión seguro en la aplicación móvil MyQ X es compatible con la biometría, es decir, el reconocimiento facial y de huellas dactilares, y el usuario puede cargar archivos para imprimirlos o seleccionar trabajos existentes que estén en espera en su cola, historial o favoritos.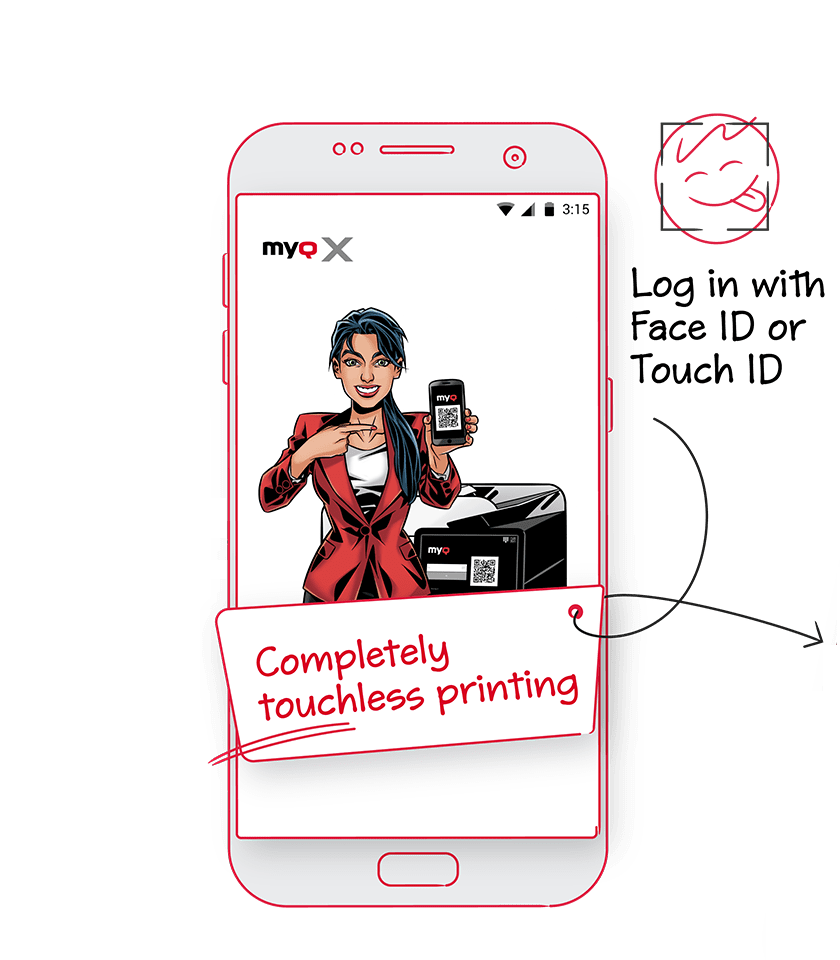 Cambia cualquier configuración
Modifica las opciones de impresión antes de liberar el documento
Las opciones de impresión pueden modificarse inmediatamente antes de su publicación:
Número de copias

Impresión en blanco y negro o color

Impresión dúplex o simple

Asignación en proyectos relevantes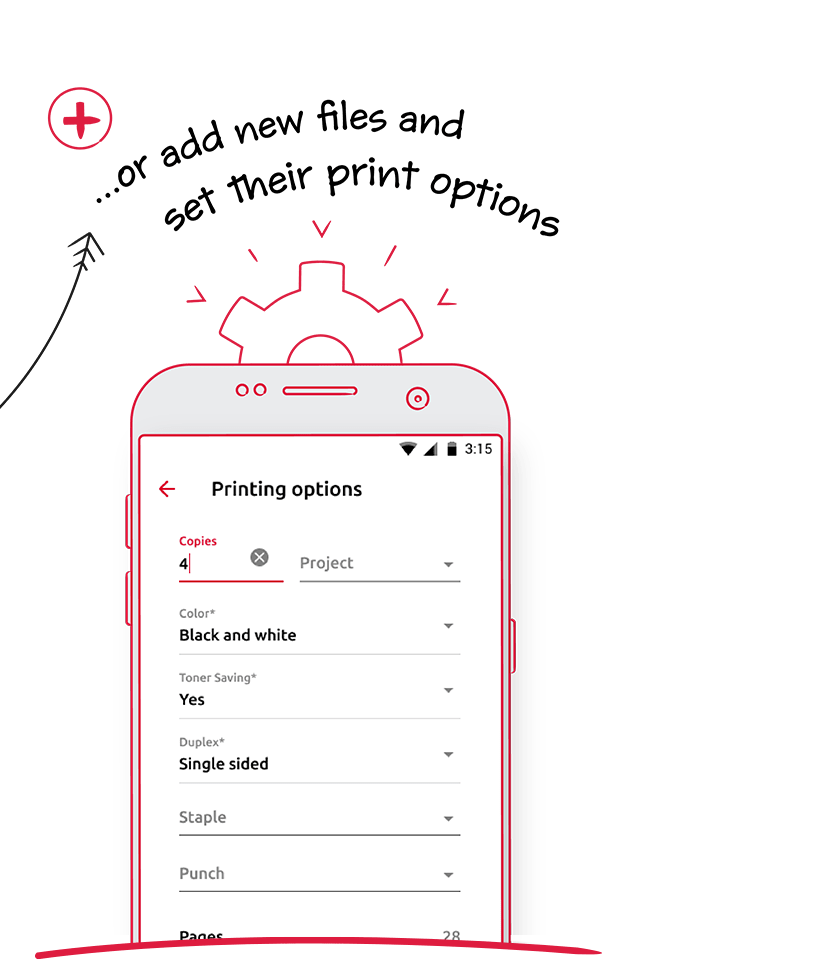 Get a print preview
Look before you print – seeing is believing
Cut out the document confusion and reduce paper waste. With print preview, you get a proper look at the doc on your smartphone – before you OK the final print.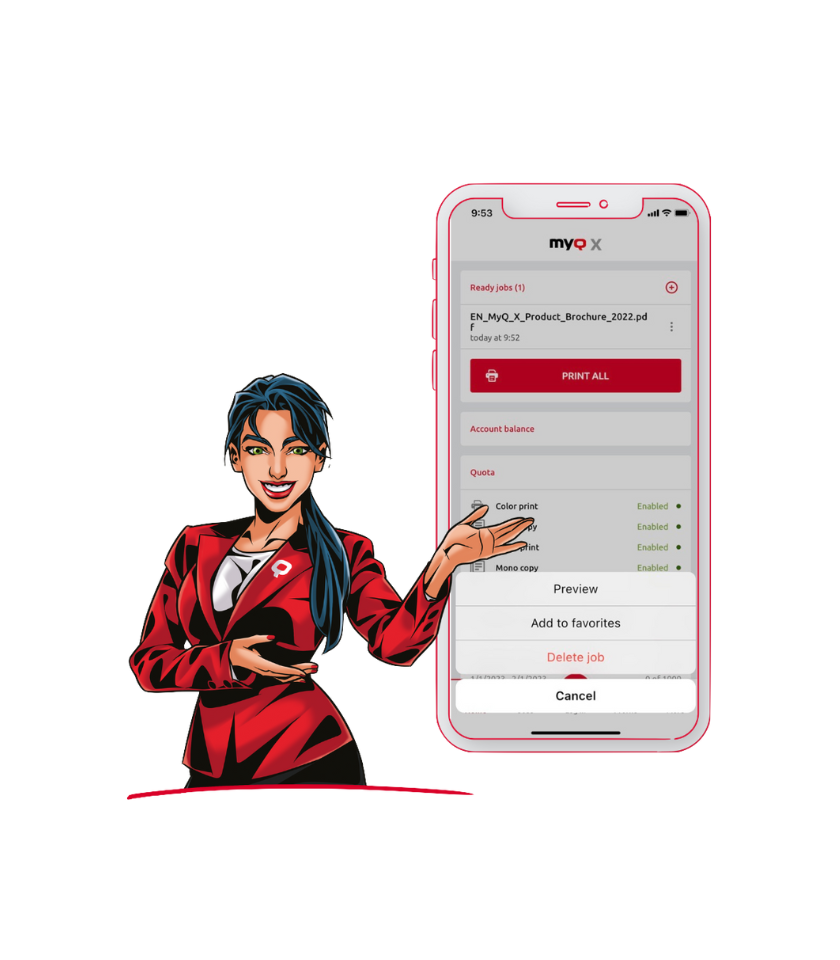 Fast and easy feedback
Accelerate problem solving at the MFP
Printer jammed or toner missing? Send a quick note to the admin. A drop-down menu and QR code device identification makes reporting printer issues a breeze. If needed, you can even add pictures. It's easy for you – and better for the whole team.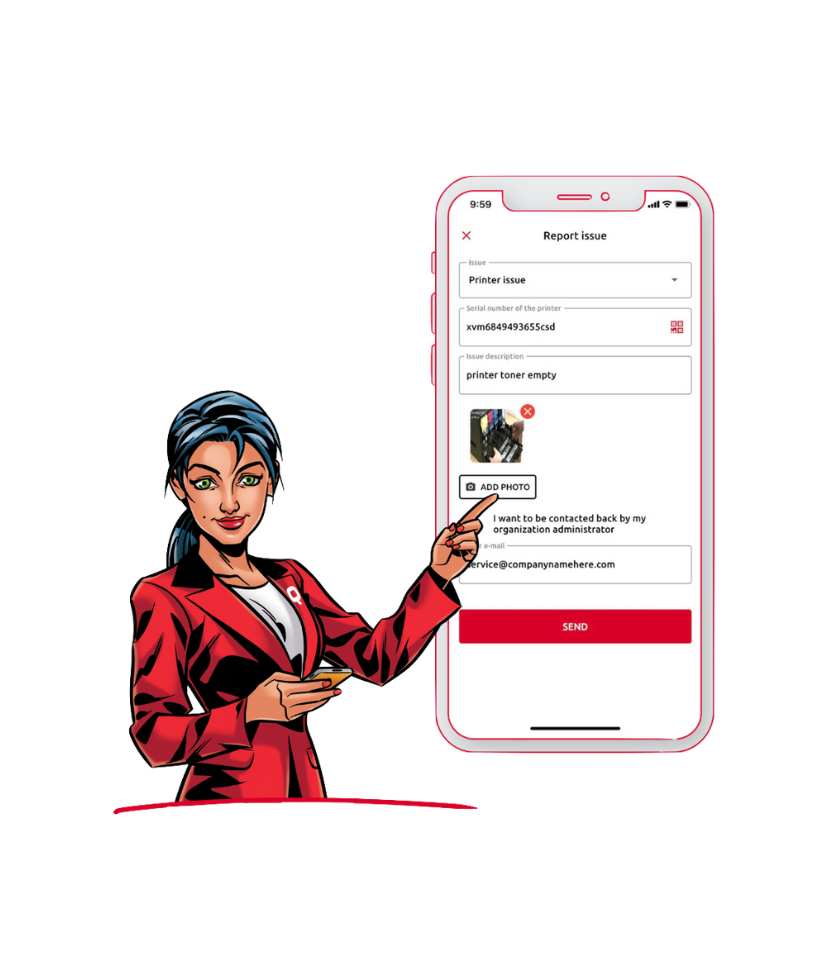 Recarga de crédito y más
Algunas otras funciones útiles de la aplicación:
Vista general del costo y crédito

Recarga de crédito directamente desde la aplicación

Edición del perfil del usuario

Generación de un nuevo código NIP