5 Questions with Juan Martinez, Developer at MyQ
12/10/2019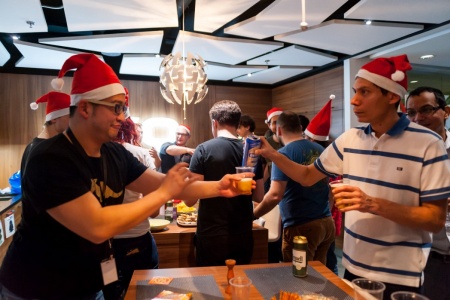 Looking back on things you never did takes a toll on most people. Asking yourself, "what if?" is not an ideal state of mind, but a lot of people can find themselves in this scenario regarding a different direction in life. It's a tough realization to face, but that's why taking those life-changing risks can make all the difference.
Juan Martinez was ready to risk things to decisively change his life, as most people with an adventurous spirit tend to do. However, moving from Venezuela to the Czech Republic is no walk in the park. The paperwork and bureaucracy involved in the process alone is enough to deter anyone, but his patience was rewarded. MyQ's steadfast HR Department helped him every step of the way and after months of waiting and deliberation, he was finally on his way to the land of pork and Pilsner.
1. How did you learn about the developer position at MyQ?
I found the ad on Stack Overflow. I had been looking for jobs abroad for a few weeks, so I was paying attention to ads like that. I was particularly interested in MyQ's ad because I had fit the position well and always wanted to go to Prague, so I thought, "why not?".
2. What sets MyQ apart compared to other developer jobs you've had?
The team I work with is dependable, willing to share their knowledge and learn new things. We also have room for jokes, even in the most stressful moments. We offer a solution to a complex problem and that keeps me motivated. Working in MyQ gives me the opportunity to impact more people around the world and makes me even more focused on the quality of our product.
3. Which technologies and frameworks do you work with at MyQ?
We use our own framework which uses a few Symfony components. We are always looking for ways to improve it and it changes quite often. We plan to use more Symfony components and migrate our JavaScript code to a more modern framework.
4. You've mentioned that you had difficulty securing your visa for Prague. What was that process like?
The sheer amount of people needing paperwork done for migrating made the public offices collapse. I had to wait for months to get the necessary appointments, then wait a few weeks more to get the documents, after spending hours in offices located in different cities. On top of that, the Czech Embassy in Venezuela had closed several years before.
I had to fly to Havana, Cuba two different times. The first time to apply for the visa and the second time to collect it. My second trip to Cuba was a one-way flight. From there, I went directly to Prague. Looking at the bright side, I managed to visit Cuba. I also had some doubts about legal issues and working in a different environment, but the HR team at MyQ helped me during the whole process — and still help me now when I need something.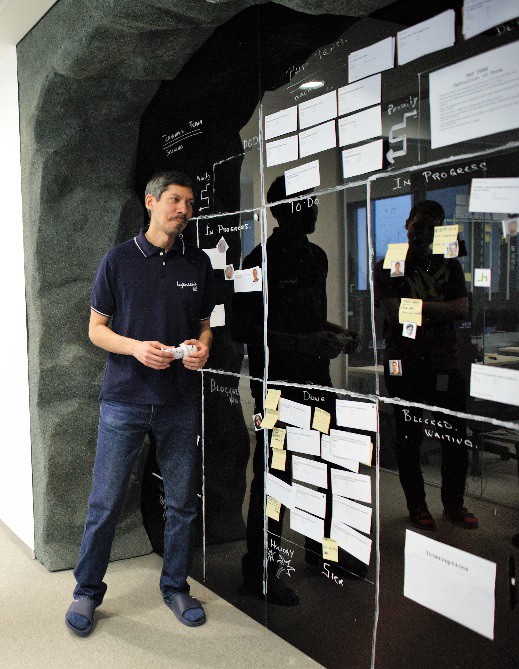 5. What were some of your first impressions of Prague? What kind of culture shock did you experience?
There were many Europeans living in Venezuela, so I made many European friends — including a Czech family. I didn't find it particularly shocking, apart from the language and the cold weather in the winter. Visiting the Czech Republic for the first time, and Prague, in particular, is impressive anyway. I like public transportation the most because you don't need a car to get around. I've been here for more than a year and I'm still discovering new places.
MyQ is hiring!
Check out our new positions

here