Lexmark Multifunction Printers
& MyQ X
Secure and Easy Printing for Modern Workplaces
MyQ X provides a secure and user-friendly printing experience for Lexmark multifunction printers, boasting a range of features including job accounting, secure authentication, pull printing, and touchless mobile print release. By combining MyQ X with Lexmark MFPs, organizations can enjoy a seamless and efficient printing solution that is perfectly suited to modern office environments.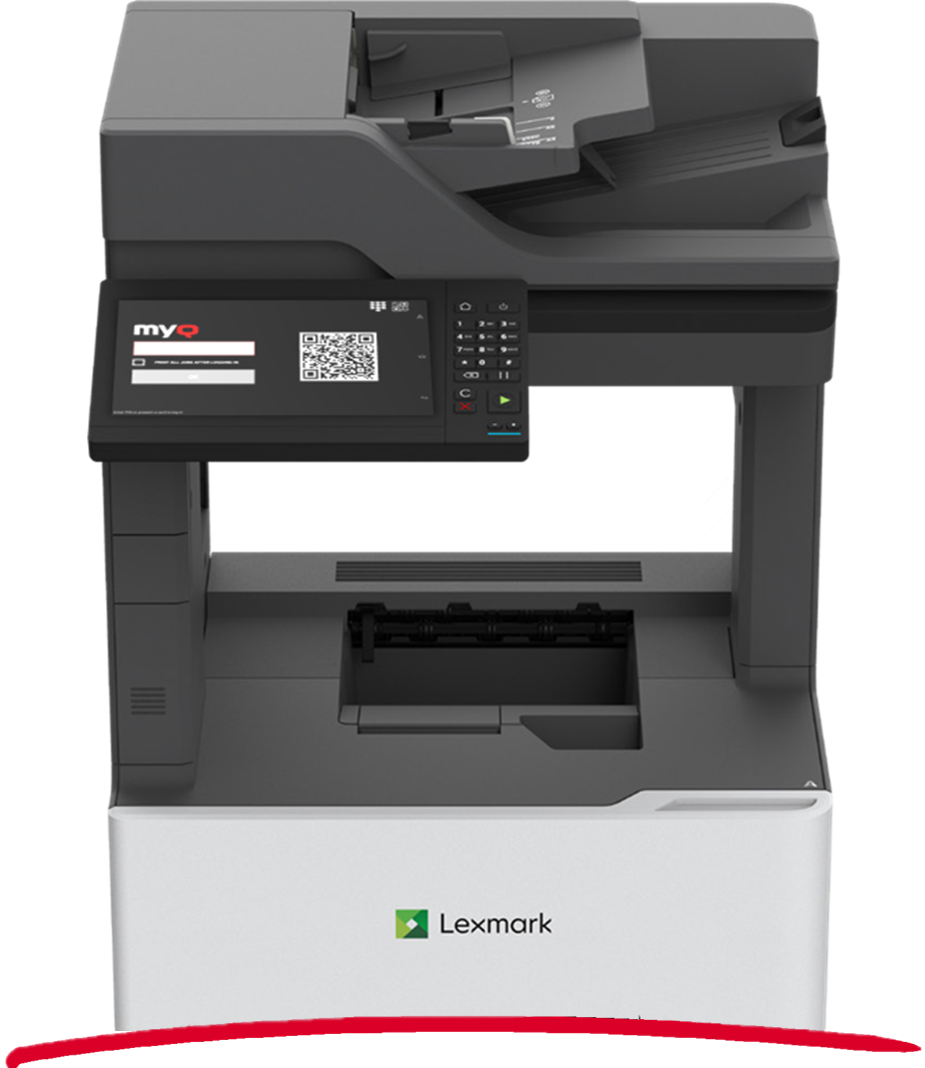 Explore all the MyQ X
Features at Lexmark Printers
Features of Lexmark Terminal 8.1 *
INSTALACE & SPRÁVA
Automatické vyhledávání zařízení a vzdálená instalace
Monitoring stavu zařízení
AUTENTIFIKACE
Dvoufaktorové ověření: ID karta/jméno+heslo/PIN
Příhlášení s MyQ X Mobile Client pomocí QR
Registrace ID karty (neznámý uživatel)
ÚČTOVÁNÍ
Print accounting incl. critical failover accounting
Device jobs accounting (Panel jobs)
Accounting on USB devices (MDC)
ODESÍLÁNÍ ÚLOH
Email/Web upload/Hot folder
AirPrint/Mopria/Mobilní aplikace
Univerzální tisk od Microsoftu
MÉ ÚLOHY
Vytisknout vše po přihlášení
Vybrat úlohu/Vymazat/Oblíbené/Vytištěné
Client Print Spooling (MyQ Desktop Client)
SKENOVÁNÍ
Device Scan to Me (email, složka)
PERSONALIZACE
Webové UI WCAG 2.1 úroveň AA
* As we are constantly improving our software, please contact your MyQ Certified Partner / Account Manager for latest information about version capability.
It Doesn't End with a Terminal
Together with the Embedded Terminal, MyQ X brings you other convenient tools: