Worry-Free Print Solutions for SMEs
15/06/2021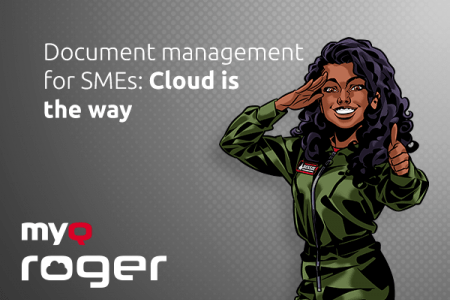 Administrative processes are thankfully getting more and more digitized, but the need to store hard copies of documents is here to stay – especially since many people still prefer to work with information printed on paper. To ensure a steady flow of print, scan and copy jobs, companies put their trust in print management solutions.
Criteria for selecting a print solution
One of the crucial parameters to consider is the company's size. In large businesses, installing a printing solution usually demands robust local hardware (a print server), which can guarantee proper workload distribution and execution for a large number of users with varying rights. Other requirements include reliable cost billing and detailed reporting. All these functions need to be performed by hundreds of devices of different brands and sizes. That is why the main concern commonly is integrating a large fleet of devices with local infrastructure and managing it from one place.
The situation is different for small and medium-sized enterprises (SMEs). These offices, shops or factories usually print smaller volumes and only operate a few multifunction devices (or a dozen at most). This doesn't mean though that they shouldn't care about dedicated solutions and make do with an ordinary cable between a PC and a printer. High-quality print management software provides centralized control over printing devices in the network and makes sure all communication is secure. Users tend to underestimate the importance of print data protection, even if documents contain sensitive information. Printing hardware indeed represents possible entry points for a cyberattack.
Can a printing solution pay off for a small company?
Purchasing and managing a print server may represent a huge cost item for SMEs, one that doesn't fit their budget. That's why there are solutions that can take on the role of a print server and provide convenient document workflows for smaller installations too – ideally, using cloud technology (but more about that later).
The first alternative is edge technology. It substitutes a server and sends data to a printing solution located in the local network. One example of edge technology is MyQ's Easy Box, which was introduced in 2013 and is designed for small companies. Edge technology still doesn't quite save you from having to manage local hardware.
Another server-free option comes in the form of mesh technology based on users' shared computing power. This solution works on the principle of sharing print jobs within an internal infrastructure of a company using so-called "nodes", i.e. users' computers. Print jobs are not transferred through a print server but through local hardware available at that time. From this network, a part of the printing data is sent to the cloud, where it gets processed by the company's print solution.
In this setup, a print server isn't necessary, but sharing data between personal computers can curb their performance and slow the devices down, which is undesirable. There is also the issue of data security – data are encrypted, but still shared with other users.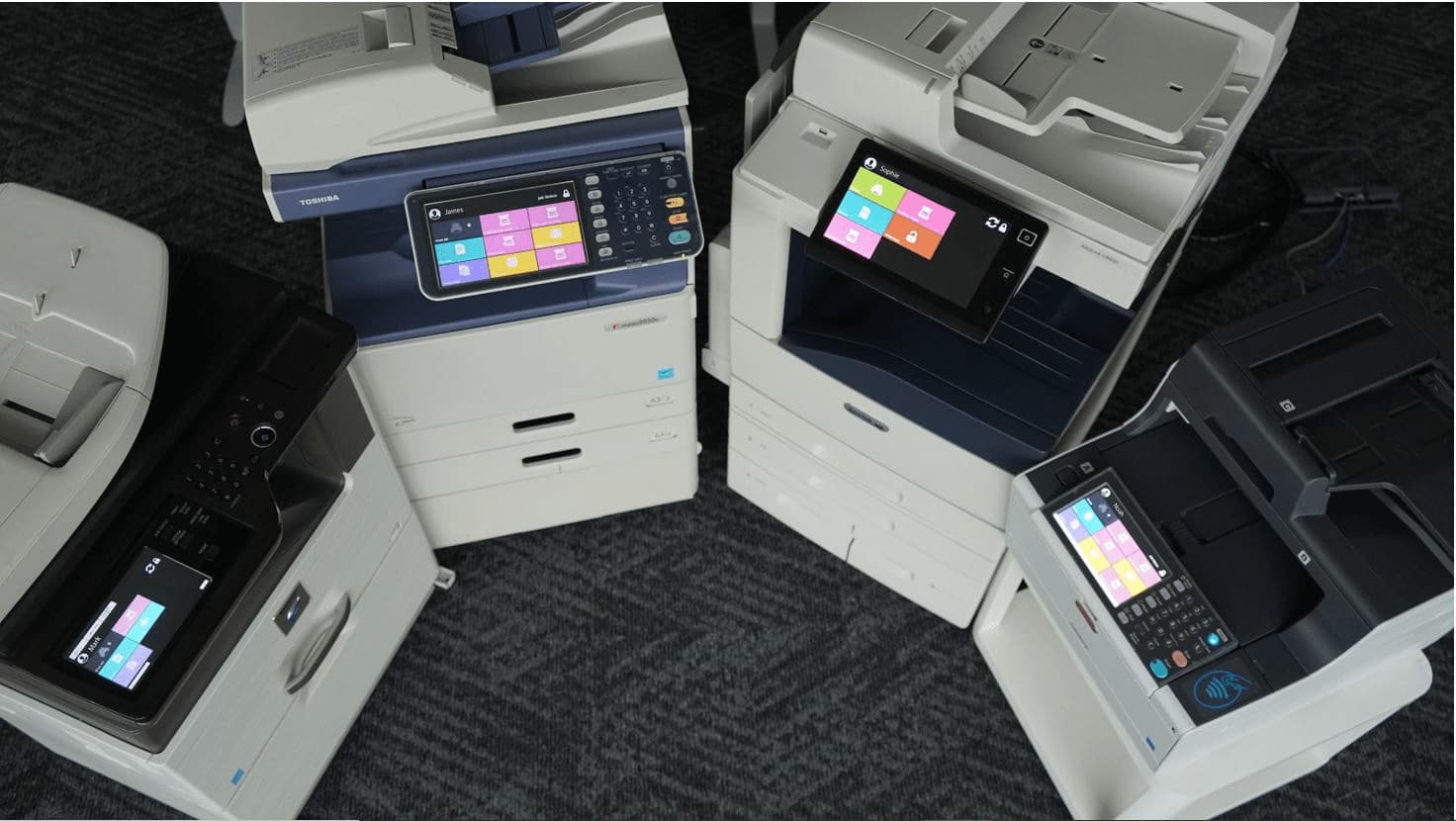 Moving from local hardware to the cloud
If a company uses a private cloud for data management, the same cloud can be used for housing print software as well, which saves space on the local server. For example, the MyQ X solution can be completely moved to the Microsoft Azure private cloud and connected with Universal Print by Microsoft which, besides other things, enables users working from home to submit print jobs remotely without VPN connection.
There is also an entirely new road SMEs can take when seeking a modern solution for printing. Nowadays, a print solution can be transferred to a public cloud completely, set up as a service (SaaS) and scaled flexibly according to the company's current needs. MyQ Roger is a smart digital assistant for modern workplaces, designed precisely for such public-cloud use. It requires no local print server for printing and scanning and once implemented, it is extremely user-friendly thanks to a straightforward dedicated app.
Both IT department and users save time
One important advantage MyQ Roger gives any company without a specialized IT department is that it eliminates a range of tasks linked to printing – not only server maintenance, but also integration with local infrastructure or lengthy updates. MyQ Roger is SaaS provided on the basis of monthly subscription, with no complicated installation. The company just uploads the MyQ Roger dedicated app to the terminal of their MFP (subscription is charged based on the number of devices with the application), users can connect with a QR code and start managing their documents from their smartphones, without having to touch the MFP's panel.
The MyQ Roger mobile app is highly intuitive and can be used for direct cloud scanning and printing. Users can set various shortcuts for workflows they often use (like Scan to E-mail) and basically carry a mobile office around with them wherever they go. Long story short, MyQ Roger is a perfect modern companion for any business looking for a flexible and safe printing solution with zero worries.
28/01/2021
MyQ's connector Universal Print by Microsoft expands its capabilities as a cutting-edge cloud print service to accommodate devices of any age and boosts it with a vast array of MyQ X features.
News & Updates
3 min read
30/09/2020
As more and more businesses are moving their infrastructure into cloud environments for greater flexibility, scalability and cost reduction, software providers are following suit to make their services relevant in this new era.