Smart Digital Workplace Assistant
Mobile office in the palm of your hand
Wave goodbye to print servers or VPNs
Print from cloud, scan to cloud, browse cloud – natively
Scan and OCR anywhere with your phone
Define scanning workflows that fit you
Operate printers remotely
Launch document actions with your voice
Match your printer and phone UI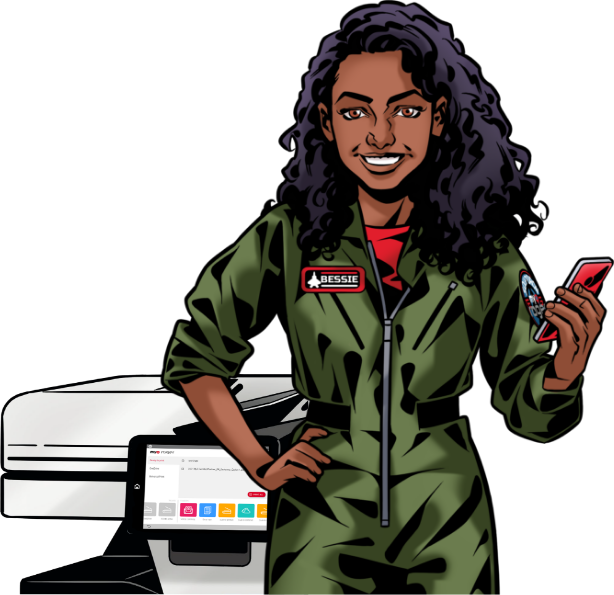 FREE
MOBILE APP
Feature-rich cloud assistant that puts a hybrid workplace in the palm of your hand.
Multilingual OCR (text to image)

Native connection to Google Drive, OneDrive,

and

Dropbox

Mobile cloud scanning

Automation

with personal workflows
PREMIUM
PRINTER APP
True cloud printer app for serverless processing of your print jobs.
SaaS: 100% public cloud
No hidden PC agents
Touchless mobile control of printers
Intuitive & personalized UI
Smart Digital Workplace Assistant
For every future workplace
The days of office-only work are over. Emerging technologies and remote work are bringing new demands for flexibility to everyday life. MyQ Roger is here to assist your workplace to meet these needs.
SMEs
AFFORDABLE PRINT ENVIRONMENT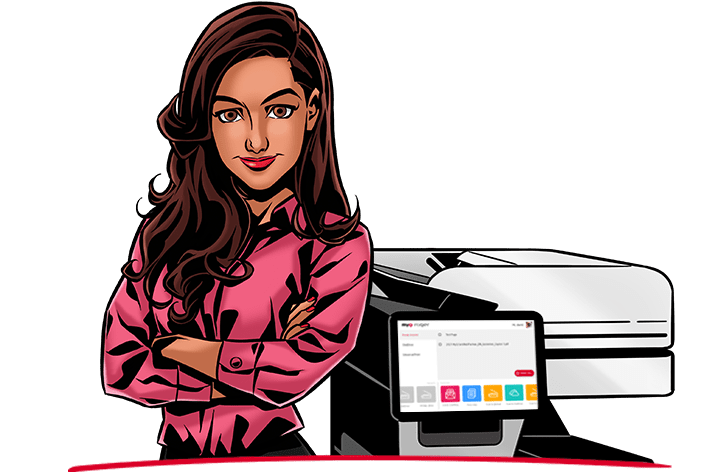 It might not be viable for many small businesses to invest in a robust print infrastructure for the sake of just a few devices. However, securing and simplifying the multifunction printers (MFP) is an essential task and now it's just a matter of installing an app to the printer and on users' phones. MyQ Roger works 100% from the public cloud with no supporting IT infrastructure and can be flexibly scaled up or down.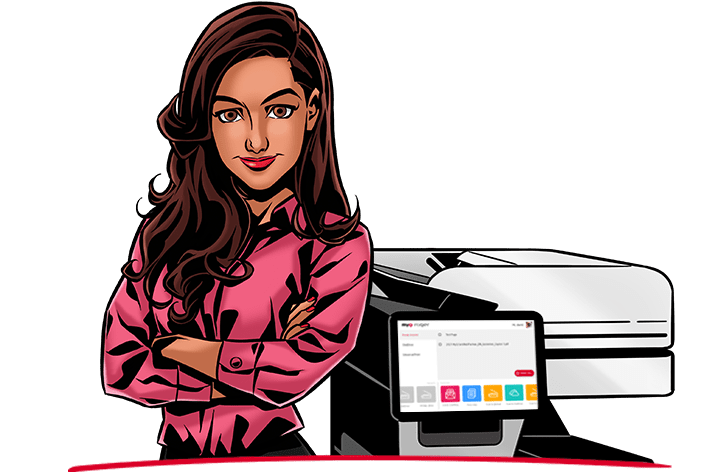 Teachers & Students
FLEXIBLE TEXT RECOGNITION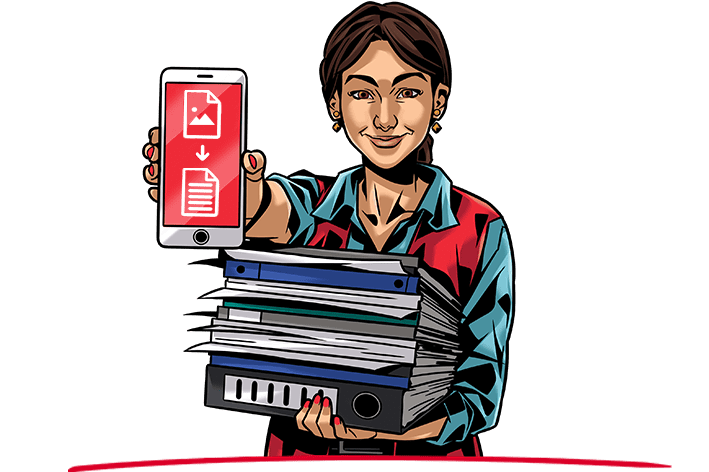 The free multilingual image-to-text tool (OCR) in the MyQ Roger mobile app is a priceless assistant for notetaking and quoting physical resources. It converts written text into a searchable PDF in one click. Students scan a selected passage in a publication with their phone, get the scanned PDF from their cloud, open it, and copy-paste it into their thesis. No manual retyping. Teachers also appreciate the possibility of printing materials remotely on the office MFP – and avoiding the morning queue at the device.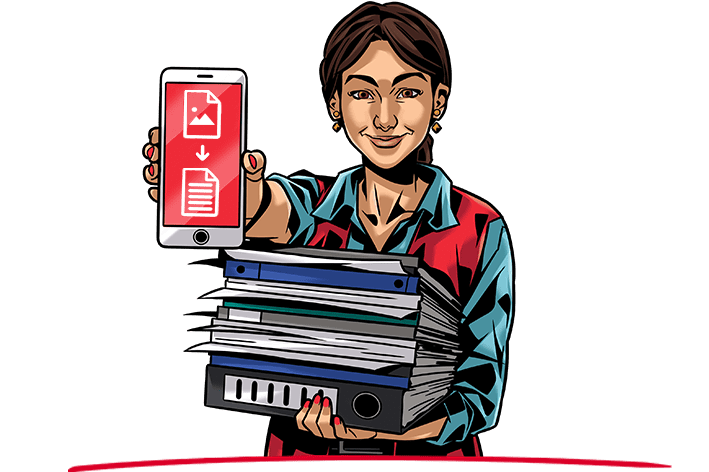 Logistics & Delivery Services
SMOOTH & MOBILE WORKFLOWS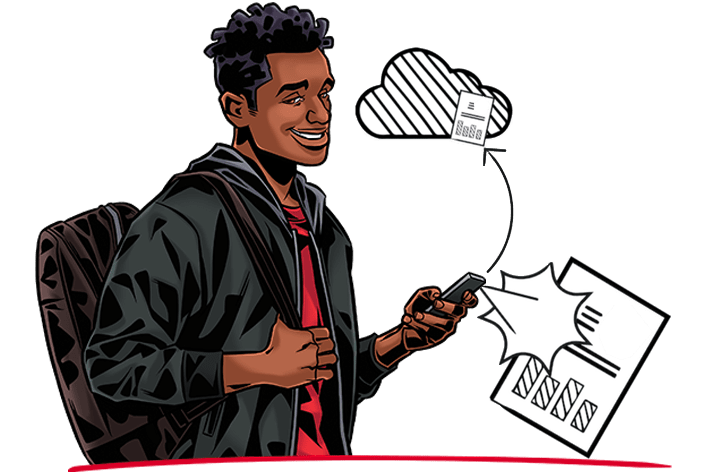 Delivering goods is often accompanied by paperwork like delivery notes or invoices. MyQ Roger lets drivers scan these documents immediately with a phone and save them directly to the company's cloud drive. From there, accounting can start processing them right away. The same flexibility comes in handy for workers in warehouses when receiving supplies or goods. Plus, if the company uses OneDrive, it can set up Power Automation to make the whole process flow even better.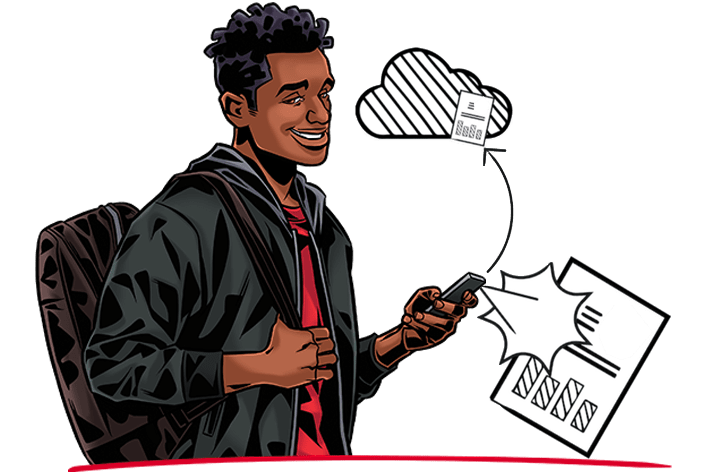 Key Concepts of MyQ Roger
Get document flexibility, availability, and security in your hybrid workplace.
Mobile First
Create your scan/copy workflows, define the properties and final destination of each job, and control MFPs remotely. Do all this from your phone.
Cloud Integration
MyQ Roger connects natively to your cloud storage. It makes your cloud printing, scanning, and browsing a truly mobile experience.
SaaS
As a true cloud service, MyQ Roger lets you decide how many devices you need to connect and when. You only pay a monthly subscription per MFP used.
User-Friendly Platform
MyQ Roger deploys swiftly on printers and we take care of the updates. You just print and scan from our intuitive mobile app.
E-Book: Explore MyQ Roger in an interactive e-book!