MyQ received an award for Collaboration during HP's JetAdvantage Partner Conference 2020, which was held online this year.
This year's JetAdvantage Partner Conference, under normal circumstances hosted in Boise, Idaho, took the form of an online event between May 18–22, 2020. In the section dedicated to Partner Awards, MyQ was the first partner to receive a prize, awarded for Collaboration.
Jeffrey Schaus, Head of PSS Commercial Software Solutions, opened the awards section by acknowledging MyQ as an exemplary partner solution.
"From day one, this partner has pushed beyond what's possible; they've worked with HP on numerous fronts. From training to support, this partner worked tirelessly to ensure that HP teams have what they need to be successful. If we ever request a face-to.face training in another country, they're there. If we need new virtual content for those unable to a travel, they deliver," said Jeffrey Schaus.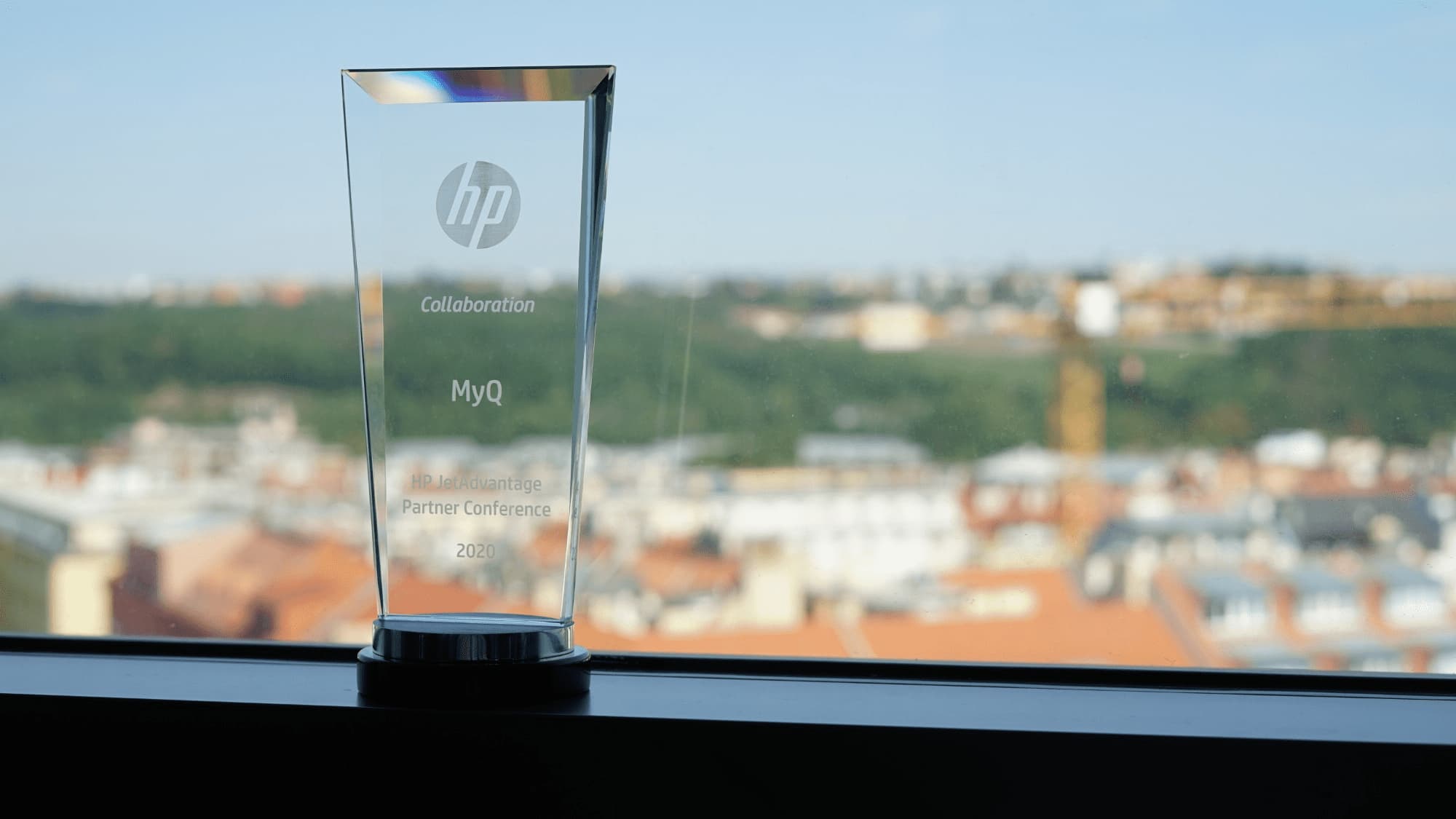 "The award means a great deal to MyQ. It proves that our approach to provide not only a great product, but also flexible support on all levels is crucial when it comes to MPS projects. HP organizations and their resellers can count on us when it comes to providing a cutting-edge print management solution with excellent support for HP devices," said Karel Januš, Business Development Manager at MyQ.
About MyQ & HP cooperation
Initially a member of HP's Developer Program, MyQ has participated in HP's technology development for more than 2 years. The first recognition received was the "Leading the Charge" award for innovation at the HP JetAdvantage Partner Conference in 2018. At the end of 2019, MyQ became a holder of the Certification of Quality by HP.
MyQ develops and constantly updates a specialized, embedded application for the control panel of a range of HP's multifunction printer models – the MyQ Embedded Terminal. HP's Certification of Quality signifies that the software meets the requirements of the vendor's PSQ audit (Partner Solution Quality) in terms of architecture, design, legal compliance, documentation and verification criteria.