MyQ X 8.2: Nové možnosti webové přístupnosti
15/04/2021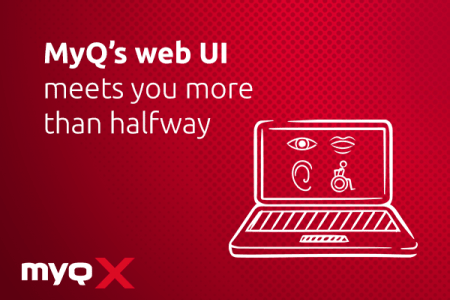 V rámci vývoje MyQ X 8.2 došlo k výraznému zlepšení webového rozhraní MyQ pro uživatele i administrátory tak, aby byly splněny standardy stanovené v pokynech pro přístupnost webového obsahu.
Značný počet uživatelů informačních a komunikačních technologií je nějakým způsobem znevýhodněný (zrakové vady, fyzické postižení, kognitivní poruchy…), a právě pro tyto uživatele může být přístup k digitálnímu obsahu náročný. Webová přístupnost je nástroj pro vyvíjení a navrhování technologií a webových stránek takovým způsobem, aby je mohl používat kdokoli.
Webová přístupnost a WCAG
Z důvodu zpřístupnění informačních a komunikačních technologií všem Evropská unie zavedla evropský standard pro digitální přístupnost (směrnice EN 301 549), který navazuje na pokyny webové přístupnosti Web Content Accessibility Guidelines (WCAG) 2.1. Jeho implementace je na webových stránkách veřejného sektoru v Evropské unii povinná od září 2020.
Pokyny WCAG, které vydala iniciativa za lepší webovou přístupnost konsorcia World Wide Web Consortium's (W3C), pomáhají nastavit pravidla pro usnadnění přístupu k obsahu webových stránek. Drží se při tom hesla: "Web pro všechny". Pokyny WCAG 2.1 určují čtyři hlavní vlastnosti, které by přístupná webová stránka měla mít:
vnímatelnost – zpracování webu by mělo být snadno vnímatelné,
ovladatelnost – uživatelské prostředí a navigace musí být snadno ovladatelné,
srozumitelnost – jak obsažené informace, tak i uživatelské prostředí by měly být jasně srozumitelné,
a stabilita – kompatibilita s asistivními technologiemi.
MyQ se seznámilo se všemi těmito principy a použilo je jako pilíře pro vytvoření přístupného uživatelského prostředí v nejnovější verzi 8.2. MyQ za tuto snahu získalo akreditaci BITV, která vyhovuje nárokům WCAG 2.1 úrovně AA. Toto zasloužené ocenění znamená, že webové rozhraní MyQ splňuje požadavky Amerického zákona o znevýhodněných, odstavci 508 Zákona o navrácení do běžného života ve Spojených státech, Ontarijského zákona o znevýhodněných v Kanadě, Zákona o rovnosti ve Spojeném království a Směrnice o přístupnosti webových stránek Evropské unie, a proto ho lze nasadit v celé řadě různých organizací. Abychom vám ukázali, co všechno může webová přístupnost zahrnovat, uvádíme několik nejvýznamnějších prvků, které interakci s naším webovým uživatelským prostředím usnadňují.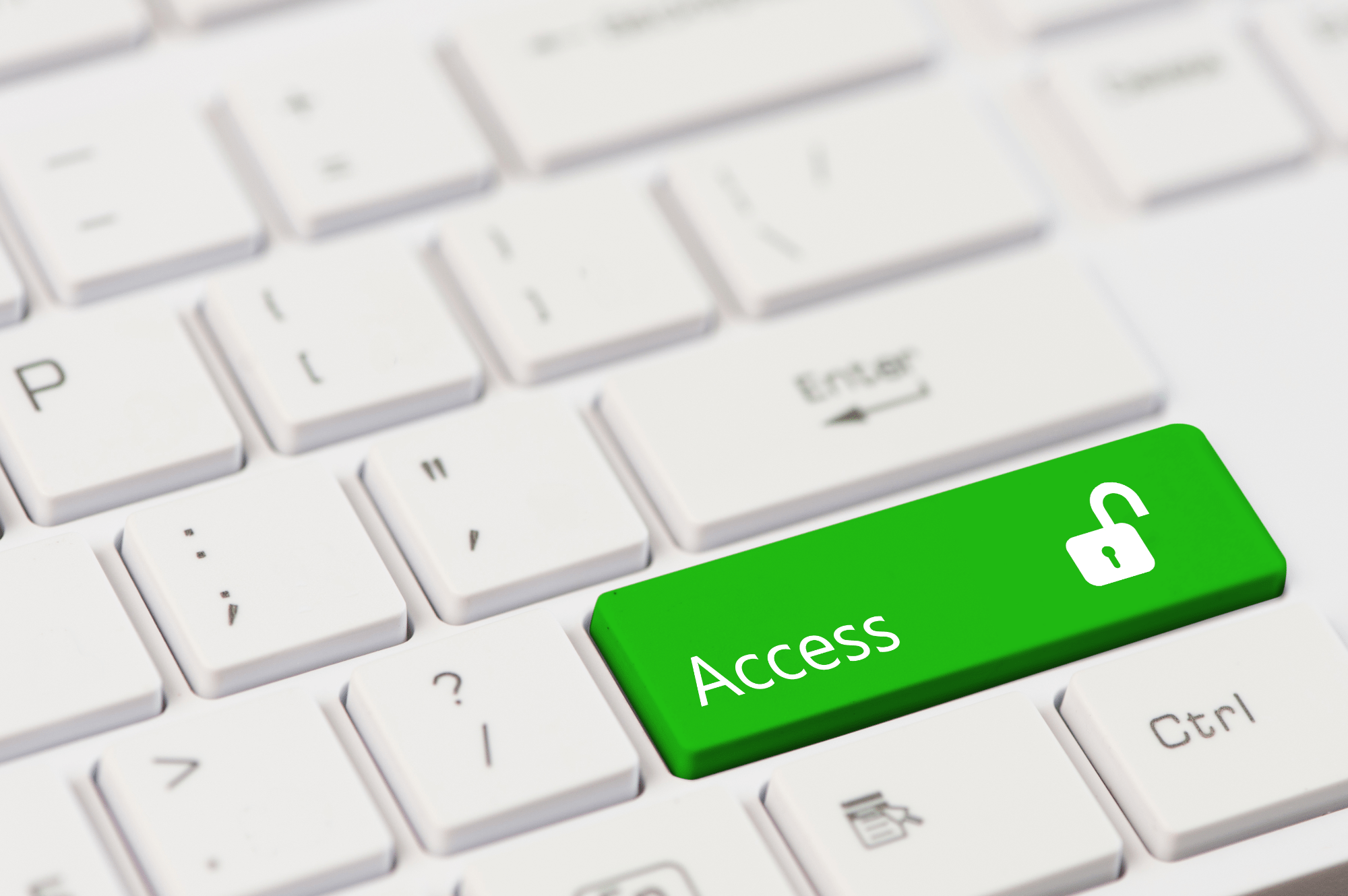 Zvukové rozhraní
Značná část světového obyvatelstva má závažné zrakové vady. Světová zdravotnická organizace v roce 2010 odhadovala počet osob se zrakovým postižením na 285 milionů celkem a z nich 39 milionů byli nevidomí. Naštěstí existuje cesta, jak těmto lidem zpřístupnit informace obsažené v digitálním textu – může jim ho přečíst čtečka obrazovky, což je speciální software, který psaný text převádí na mluvené slovo. K dispozici je několik možností jak pro počítače (JAWS, VoiceOver nebo NVDA), tak i pro mobilní zařízení (VoiceOver nebo TalkBack), ze kterých si uživatel může vybrat. Aby byly stránky s čtečkami obrazovky kompatibilní, veškerý obsah na webu musí mít formu textu, který lze přečíst.
Každý prvek, který není přímo textový, musí mít textový ekvivalent. Jako příklad můžeme uvést stále populárnější videa, která by měla být opatřená audio popisem, tedy zvukovými informacemi o hlavních vizuálních prvcích. Se čtečkami obrazovky to ale nekončí – webové uživatelské prostředí musí být přizpůsobené dalším asistivním technologiím, jako jsou třeba lupy obrazovky nebo speciální klávesnice.
Klíčem je klávesnice
Když jde o navigaci v uživatelském prostředí webu, klasická myš může představovat překážku pro lidi s poruchami zraku i ty, kteří jsou znevýhodnění motoricky a nedovedou myš jednoduše ovládat. Právě pro ně je potřeba možnost pohybovat se v obsahu webové stránky pouze pomocí klávesnice. Navíc když uživatel na stránce provede nějakou akci, web danou akci hlasově potvrdí.
V jednoduchosti je krása
Další početnou skupinou, kterou musíme při snaze udělat webové stránky přístupnější brát v potaz, jsou lidé s nejrůznějšími kognitivními poruchami, od ztráty krátkodobé paměti přes omezenou schopnost porozumění až po dyslexii. Hlavním cílem při přizpůsobení webového prostředí lidem s kognitivním znevýhodněním je co nejvíce jeho používání usnadnit a zjednodušit.
V praxi to znamená, že navigace na webové stránce nesmí být komplikovaná a musí být dobře uspořádaná. Také informace uvedené na stránce by měly být zjednodušeny tak, aby bylo snadné jim porozumět. Webová stránka by navíc neměla obsahovat rušivé rysy, jako jsou třeba vyskakovací okna a posuvné prvky. Uživatelé také potřebují mít dostatek času na to, aby si obsah prošli bez toho, aby je stránka nutila k akci.
Nové a přístupné uživatelské prostředí MyQ
Výše uvedené je jen zlomek všech doporučení WCAG 2.1, kterých jsme se drželi při snaze zpřístupnit MyQ 8.2 všem. Všechny tyto nové funkce jsou připravené a budou uvedeny společně s novou verzí. MyQ vždy usilovalo o to, aby jeho používání bylo pro všechny jednoduché, a teď mohou administrátoři systému webové uživatelské prostředí nastavit tak, aby bylo snadno ovladatelné pro všechny bez výjimky. MyQ může svou výjimečnou přístupnost prokázat, jako jedno z hrstky tiskových řešení, akreditací BITV a je připravené pomáhat firmám a jejich zaměstnancům překonávat každodenní překážky při práci.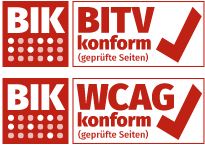 09/04/2021
MyQ X 8.2 is an essential new product version which answers modern-day challenges of working out-of-office, as well as growing demand for touchless MFP operation and equal opportunity for people with disabilities.