MyQ X and Universal Print by Microsoft
28/01/2021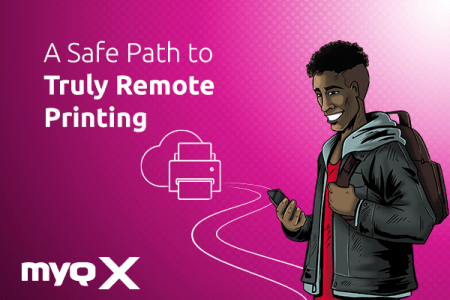 MyQ's connector Universal Print by Microsoft expands its capabilities as a cutting-edge cloud print service to accommodate devices of any age and boosts it with a vast array of MyQ X features.
As cloud-based solutions in modern workplaces are getting more attention, Microsoft has long since decided to offer its users a tool to meet the new printing needs and came up with a cutting-edge cloud print service – Universal Print. Once MyQ saw what potential it holds, MyQ's developers jumped right in and created a connector to integrate MyQ with the new service by Microsoft.
In 2020, which could well be nicknamed the "Year of Home Office", we all witnessed the rise of remote working and along with it the need to provide employees with services normally available in the traditional office mode, printing included. To answer this demand, Universal Print by Microsoft gives users the possibility to send their printing jobs to the printing devices at their office from anywhere they are – at home, in a tearoom or on a train.
MyQ X and Universal Print
Helping businesses move their workplace infrastructure to the cloud is an important part of MyQ's mission, so integration with Universal Print was a done deal from the start. Also, M365 products and services are used by many MyQ customers worldwide, and MyQ wants to do its part for their successful growth and technological advancement. Through the integration of Universal Print and MyQ X, customers can now send their print tasks securely to remote printers via the Universal Print, and what's more – without any need of VPN connection.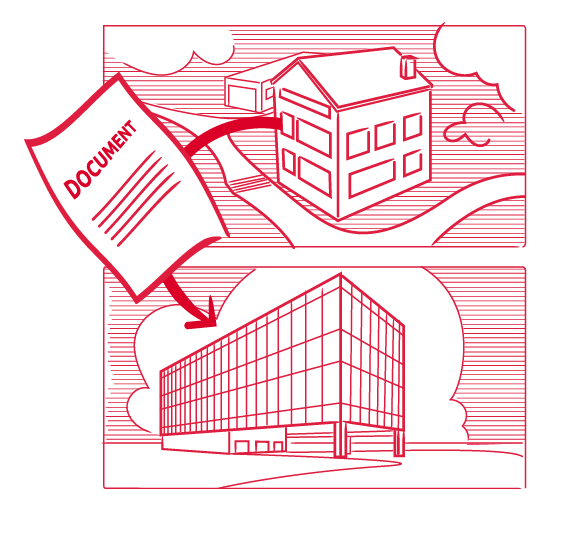 When a business opts for MyQ X, internet connection is all their users need to get their files printed with all the pros of both Universal Print and MyQ X as a print management solution. Universal Print lends a helping hand with driverless connection of new printers, while MyQ makes sure it doesn't matter whether there are old devices in the printer fleet which would not be compatible with Universal Print on their own. The combination of the two solutions also allows search for the nearest printer based on the user's geolocation.
Once the print button is clicked, the sender's print job is encrypted and transmitted to the cloud. After this it gets securely accounted for by MyQ. That means the business upholds security standards as far as tracking goes, and users retrieve their print jobs only after the system authenticates them. Plus, as all the printers are connected through MyQ X, the ultimate choice where the files will be printed is completely up to the user.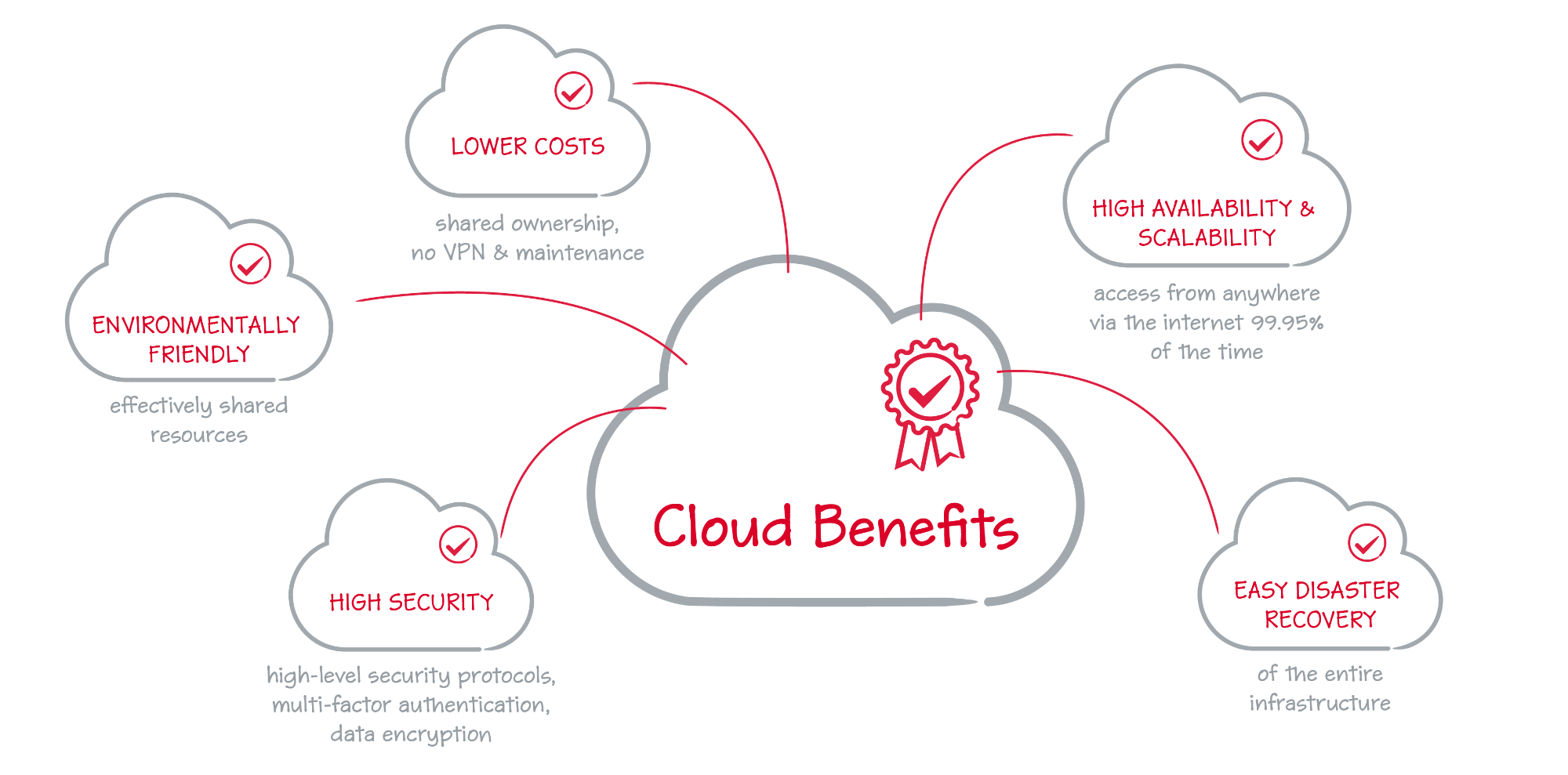 Easy implementation
The solutions' integration is truly seamless and configuration will take a few minutes tops. The connector to Universal print is a part of the default MyQ X package, so there is no need for additional downloads. After the admin makes the service available in the company's M365, the users can perform a single sign-on and from then on enjoy all the advantages of cloud printing with MyQ and Microsoft's Universal Print, where scalability, flexibility and availability are perhaps the most notable.
With every business type in mind
The collaboration also counts with hybrid working environments. For various good reasons, some companies will always favor on-premise solutions or their combination with cloud-based solutions. MyQ is very flexible in this regard. Servers can remain installed locally and remote printing with MS Universal Print can be a welcome additional bonus.
MyQ X becoming a partner integration of Universal Print may prove an important step towards cloud transformation, and it puts printing on the list of activities that can be now done 100% remotely. Migrating printing services to the cloud saves IT staff a considerable amount of time and gives employees a user experience that rhymes with the 21st century.
11/01/2021
As a secure, fast and flexible way of processing print jobs, mobile printing is gaining popularity every day. What's more, it offers a completely touchless printing and scanning experience.
News & Updates
3 min read
30/09/2020
As more and more businesses are moving their infrastructure into cloud environments for greater flexibility, scalability and cost reduction, software providers are following suit to make their services relevant in this new era.