TOSHIBA MULTIFUNCTION
PRINTERS & MYQ X 
Efficient way to green & smart printing
MyQ X is ready to go to work – in the office and remotely – on your Toshiba multifunction printers. Our print management solution fits perfectly with the Toshiba push to for sustainable printing and fine-tuned solutions for specific industry verticals as well as its tools for today's remote and hybrid workforce. MyQ X brings with it an intuitive UI and an array of environment-friendly features.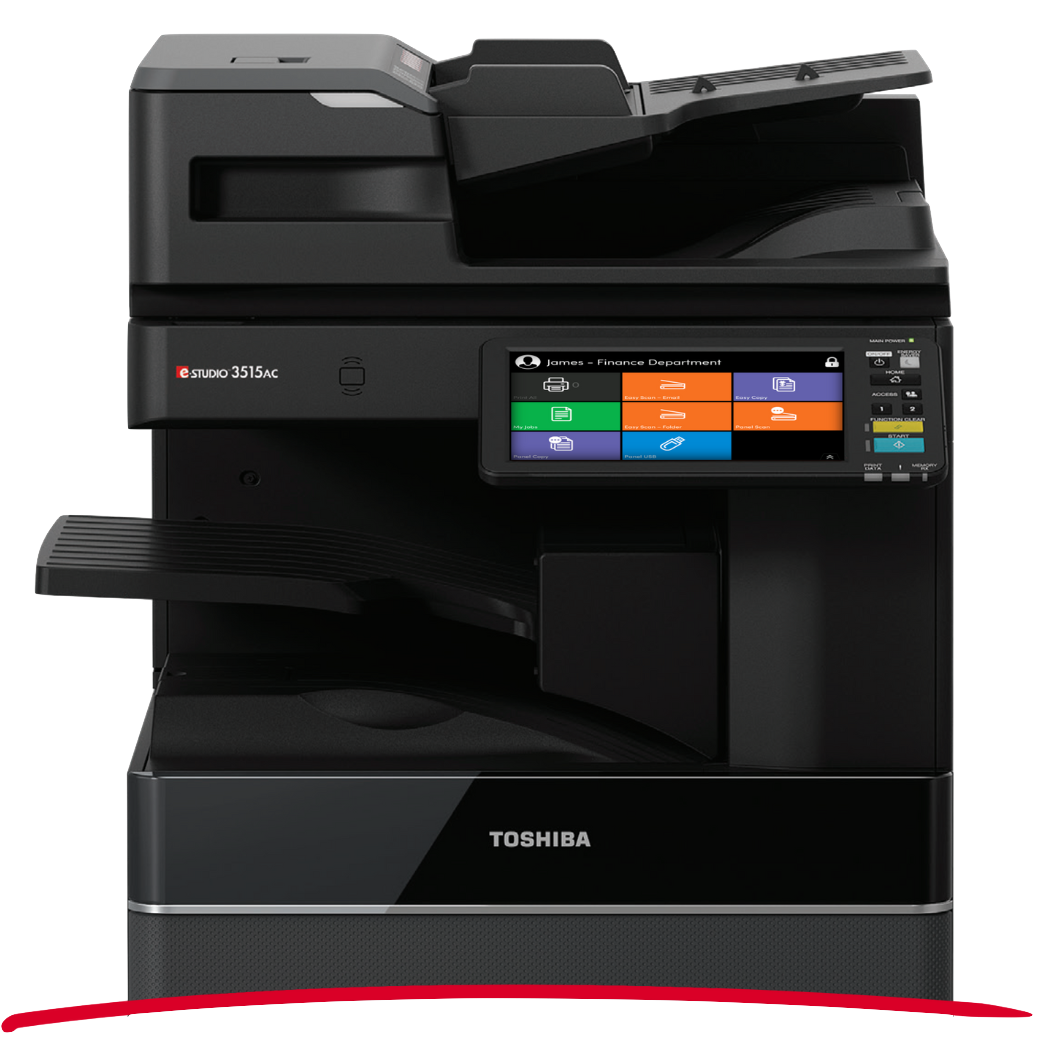 Explore all the MyQ X
Features on Toshiba Printers 
FEATURES OF Toshiba TERMINAL 8.2*
Deployment & Administration
Automated printer discovery and remote installation
Authentication
ID card / user name & password / PIN with two-factor login
QR code login with MyQ X Mobile Client
Accounting
Print accounting incl. critical failover accounting
Device jobs accounting (Panel jobs)
Accounting on USB devices (MDC)
Credit & quota accounting
Job Submission
Email/Web upload/Hot folder
AirPrint / Mopria / Mobile app
Universal Print by Microsoft
My Jobs
Job select / Delete / Favorite / Printed
Client Print Spooling (MyQ Desktop Client)
Scanning
Scan to Me (email, folder)
Device Scan to Me (email, folder)
Scan to email/Folder/FTP/Secure link/Cloud storage
Advanced scanning incl. custom parameters, codebooks, and metadata
Personalization
Easy functions (Scan, Copy, Fax)
MyQ UI & themes (color, icons)
*As we are constantly improving our software, please contact your MyQ Certified Partner/Account Manager for latest information about version capability.
It Doesn't End with a Terminal
Together with the Embedded Terminal, MyQ X brings you other convenient tools: