Mobile Print
Bring Your Own Device (BYOD)
– printing that is comfortable & safe.
Mobile print, e-mail print, AirPrint, Mopria... waiting in your pocket!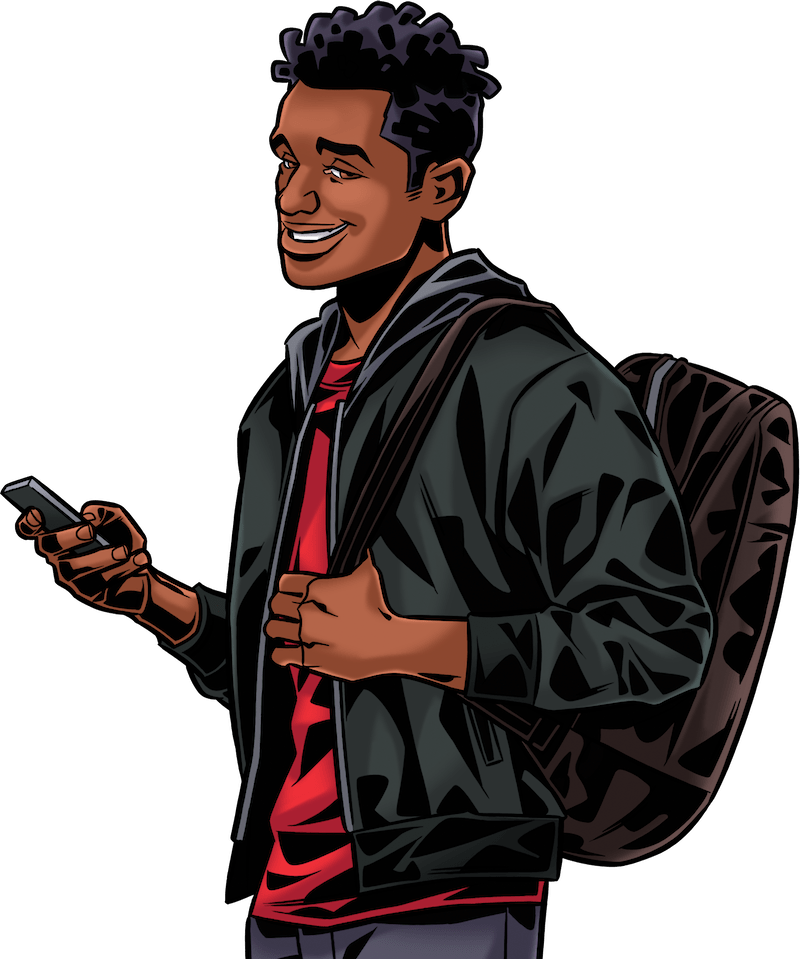 Print with your smart device!
Enhance your productivity in print, scan and copy tasks with the MyQ X Mobile App.
Manage your print environment at the office or on the

go

with

MyQ

X

Mobile Print
Mobile printing from MyQ is more than just printing from a smart device. MyQ lets you authenticate yourself and manage your jobs from your mobile phone or tablet with the MyQ application (iOS and Android), turning it into a portable workstation. Transform your smart device into your workstation with truly mobile printing from MyQ.
A more convenient process with freedom of movement
Enjoy the possibility of managing your printing tasks in the MyQ X environment directly from the versatile MyQ X app. You will be able to print files, securely release jobs, recharge credit, unlock devices, and much more from the comfort of your favorite smart device.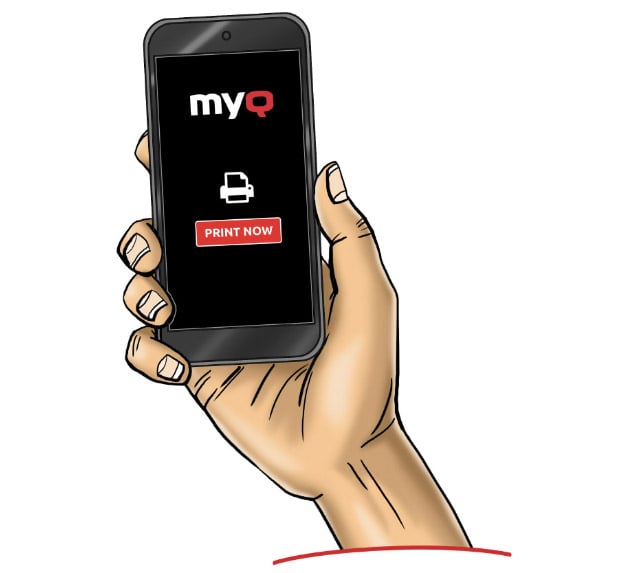 Verify your identity using your phone
Get a pull-print level of security with MyQ App's contactless authentication.
Use your phone as a digital key to unlock your queued prints by releasing them after authentication with your device. It's very easy – you just need to scan the QR code off the printer or its panel, type the password in your phone, and you are free to use it! Logging in to any device in the MyQ network this way can virtually have the same result as using the pull print function. When you log in and upload files with your smartphone, you have at that moment a personal pull-print queue and your documents cannot get misplaced. They are held on the server until you authorize their release.
Needless to say, another (very topical) benefit of mobile authentication is that you won't need to touch anything, as it is completely contactless. The only thing that will pass through your hands, apart from your phone, is the printed sheet of paper.
Available in all MyQ X Editions.
Print without drivers
Reduce the work pressure on IT specialists and accommodate guest users.
E-mail printing
–

all you need is your e-mail client or web browser

You don't need to rely on drivers to print – just send the print job as an e-mail attachment to a dedicated e-mail address and have it printed. Once the MyQ X e-mail box receives your files, you will be automatically sent your PIN code to login and release your documents at any printer in the network.

This will come in handy especially for guests in your company, hotel, or public institution who need to print something on the spot. They just need to e-mail the file(s) and wait for the unique PIN code in response. It will save internal employees a lot of time on tasks that can now be done by the guests themselves.
Other ways of driverless printing
Apple's "AirPrint" is also readily available, and users of Google Suite (managed Chromebook accounts) can leverage standard IPPS printing. Users of non-enterprise Chromebooks can install and use the MyQ Mobile App.
Any users at all who need out-of-network printing can use MyQ's Mobile App, e-mail print and file upload in MyQ's web UI as standard MyQ features that are completely for free.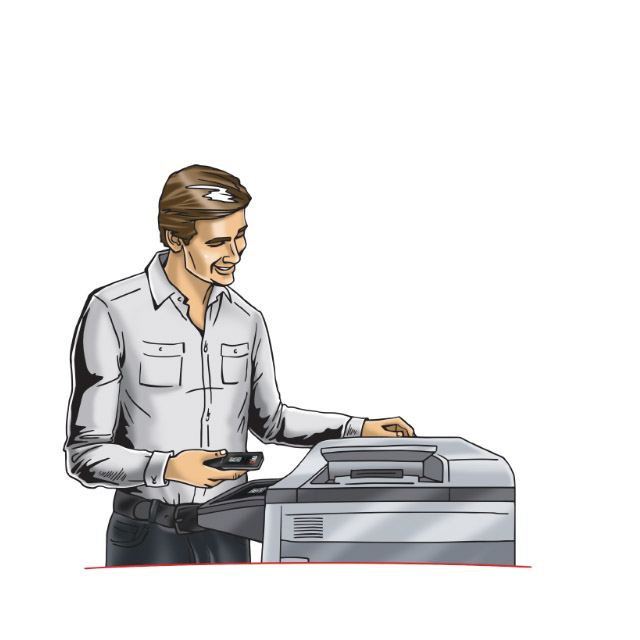 See which MyQ X Edition is best for you