Unlimited Paid Time Off at MyQ
17/01/2022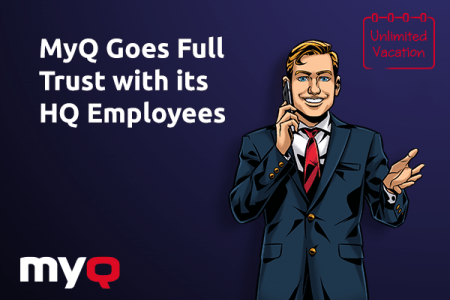 Openness, cooperation, responsibility, and trust. Those are the basic principles of MyQ's company culture. This approach has recently been supported by a new pillar – "Unlimited Paid Time Off (PTO)."
"Even though we are not the first ones in the world, we want to be among the first ones in the Czech Republic. Unlimited paid leave doesn't mean an endless vacation, nor is it an attempt to bribe employees. The main decisive factor is the mutual trust and responsibility of the company towards its employees, but also of the employees towards the company. My goal is for everyone in the company to just realize we belong together and have a common interest. MyQ is simply our company," says CEO of MyQ Martin Januš.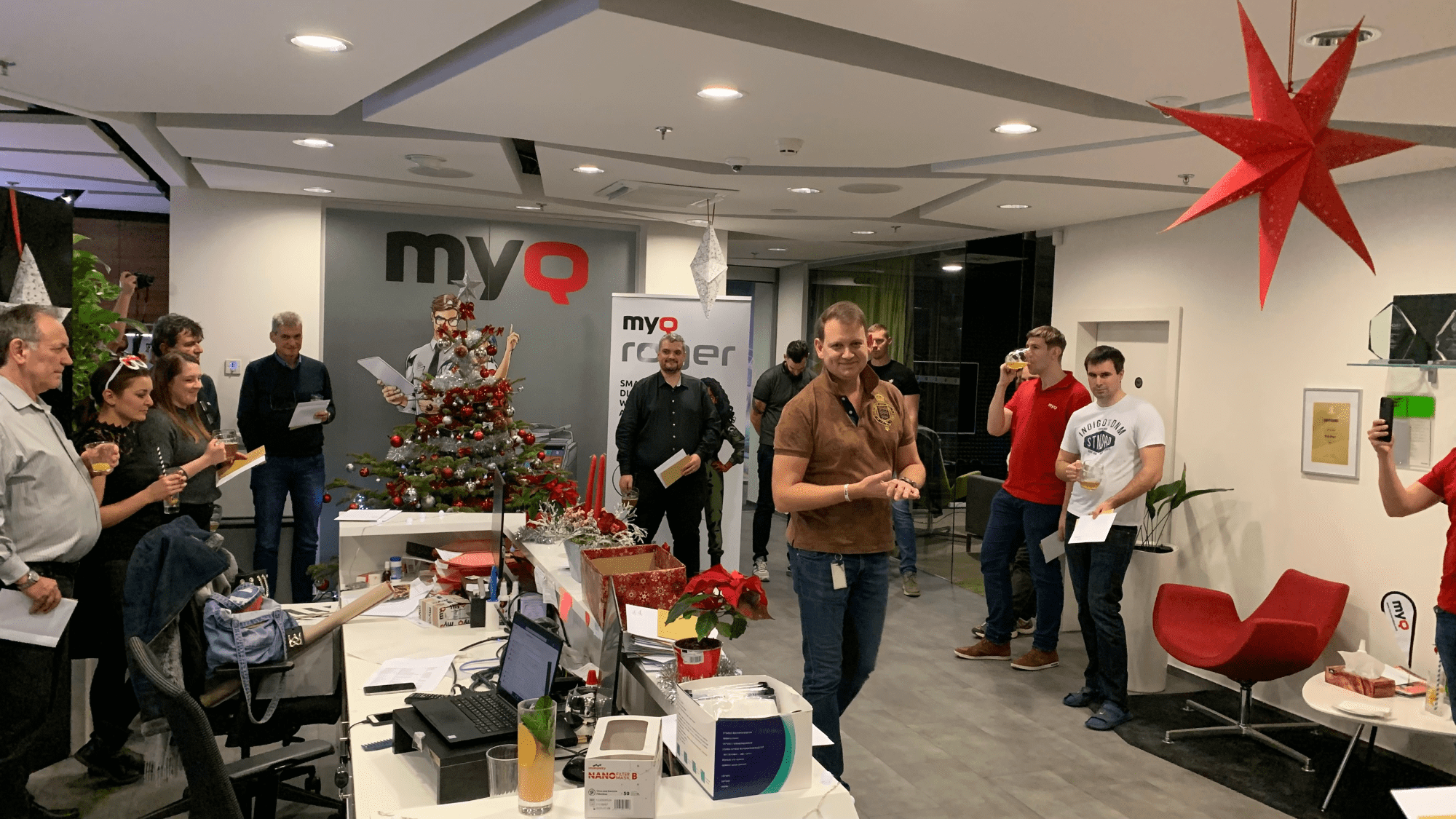 The employees of the MyQ's headquarters in Prague received one exciting and somewhat unusual gift this Christmas – Unlimited PTO.
Unlimited leave is not a new concept, but it has only started to gain ground in companies in the last few years. In the field of ​​human resources, it is very important for a company to be staff-stable and for employees to be not only satisfied, but above all, to feel a strong sense of belonging to their colleagues and the company. Unlimited PTO, which became part of MyQ's employee policy this year, is based on the premise that employees take a rest when they need it are more beneficial to the team, regardless of whether they have already used up their statutory leave.
"I believe that unlimited vacation will be a real and tangible benefit for my colleagues and will bring higher productivity to the company. I am convinced that satisfied employees are the basis of the company's success," said Martin Januš. However, unlimited PTO is not just an employee benefit in itself; it is part of a new concept of company culture in the 21st century. Each employee is responsible for fulfilling their duties in the shortest possible time and in the best possible quality. Such an approach requires a high degree of personal and professional responsibility, independence, and also teamwork. This concept strengthens not only the individuality of the employee, but also his/her personal and professional relationship with the company.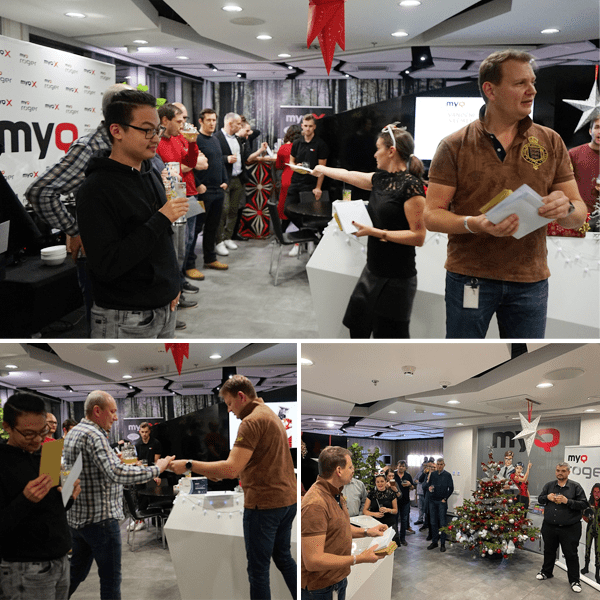 MyQ founds this company culture on mutual trust, openness, cooperation, and individual responsibility. The aim is also to ensure that MyQ remains highly attractive to new employees with a high professional and career potential.
"MyQ is one of the best in the world in its field, so why shouldn't our people feel the same way..." adds Martin Januš
01/02/2022
The MyQ products are not the only aspect the firm is focusing on when moving the print industry forward. At 2022 doorstep, after a year filled with innovation, new releases and awards, the dynamic Czech software development company introduced a big level up for its company culture.