MyQ X 8.2: New horizons of Web Accessibility
15/04/2021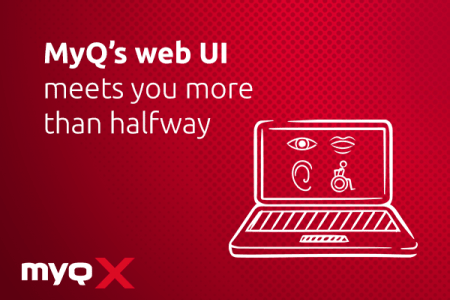 As part of the development of MyQ X 8.2, MyQ's web interface for both users and IT admins was significantly improved to meet the complex standards of Web Content Accessibility guidelines.
There is a substantial number of users of information and communication technologies (ICT) with disabilities (visual, physical, cognitive...), for whom accessing the digital content might be somehow challenging. Web Accessibility is a tool for developing and designing technologies and websites in a way that makes sure everybody can use them and interact with them.
Web accessibility and WCAG
In order to make ICT accessible to everyone, the European Union adopted a European standard for digital accessibility EN 301 549, which follows Web Content Accessibility Guidelines (WCAG) 2.1 and its application to EU public sector websites is required since September 2020.
Issued by the World Wide Web Consortium's (W3C) Web Accessibility Initiative, WCAG help set up rules for making web content accessible, with their motto being "Web for All". WCAG 2.1 created four main principles stating that accessible websites need to be:
perceivable – presented in a way which can be easily perceived,
operable – UI and navigation must be easy to operate,
understandable – both information contained and the UI need to be simple to follow, and
robust – interpretable by assistive technologies.
MyQ took all of these principles under advisement and used them as pillars for making an accessible UI for its newest version 8.2. MyQ was awarded the BITV accreditation which complies with WCAG 2.1 level AA. This well-deserved rating means MyQ's web UI is in line with the requirements of The Americans with Disabilities Act, Section 508 of the Rehabilitation Act in the US, the Ontarians with Disabilities Act in Canada, Equality Act in the UK, and Website Accessibility Directive in the EU, and therefore can be deployed across many different organizations. To demonstrate what Web Accessibility may include, we have listed below the most notable aspects which make interaction with our web UI more convenient.
Hearing the interface
A considerable portion of the world deals with severe eyesight problems – in 2010, WHO estimated the number of visually impaired people at 285 M, with 39 M of them being fully blind. Fortunately, there is an alternative way to assist these people with getting information from digital texts – they have it read back to them by a screen reader, i.e. special software that converts written text into spoken word. There are various options for both PC (JAWS, VoiceOver or NVDA) and mobile (VoiceOver or TalkBack) users to choose from. To be accessible for screen readers, all web content must be presented in the form of readable text.
Every element that is not strictly textual needs to have a text equivalent, for example increasingly more popular videos need to be accompanied with an audio description, which gives audio information about key visual elements. Yet, it doesn't end with screen readers – the web UI needs to be made ready for other assistive technologies, such as screen magnifiers or alternative keyboards.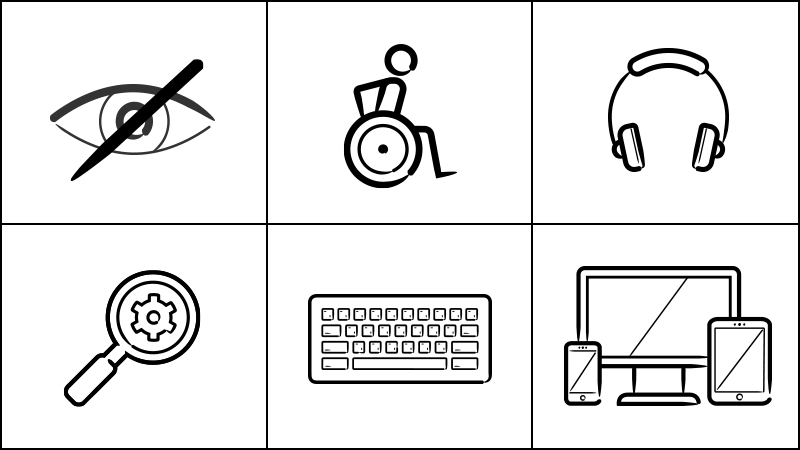 Keyboard is the key
When it comes to navigation through the web UI, the traditional mouse can represent a challenge for people with visual impairment as well as people with motoric disabilities, who might not be able to operate the mouse without obstructions. Therefore, there needs to be an option to navigate through the web content only with a keyboard. Also, when a user takes any action, the page should give him/her voice feedback confirming that action.
Keep it straightforward
Another sizable group of people that needs to be considered when making a website more accessible are people with cognitive disabilities, which range from short-term memory loss, limited comprehension to dyslexia. In order to make the web interface available for cognitively disabled people, the main goal is to make it as simple and easy to use as possible.
In practice, this means that navigation through the webpage needs to be uncomplicated and well structured. Information presented should also be simplified, to facilitate understanding. The web should also avoid over-use of distracting elements like pop-ups and carousels, and users need to be given enough time to go through the content and use it without being pushed to action.
The new accessible MyQ UI
Mentioned above is just a fraction of all the WCAG 2.1 recommendations which were included when making MyQ 8.2 accessible and are now ready to be launched with the newest version. MyQ has always worked on making things easier for its users, and now system administrators can set up the web UI to be simply operable to assure no user has been left behind. To have hard proof of the new accessibility, MyQ has, as one of very few print solutions, been awarded with the BITV accreditation, and is ready to help companies and their employees overcome barriers in their daily work.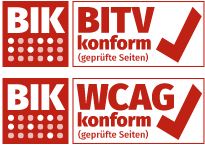 09/04/2021
MyQ X 8.2 is an essential new product version which answers modern-day challenges of working out-of-office, as well as growing demand for touchless MFP operation and equal opportunity for people with disabilities.