Cloud Print & Scan
Scan & Print any documents wherever you are - simply by using your smartphone.
So convenient and helpful!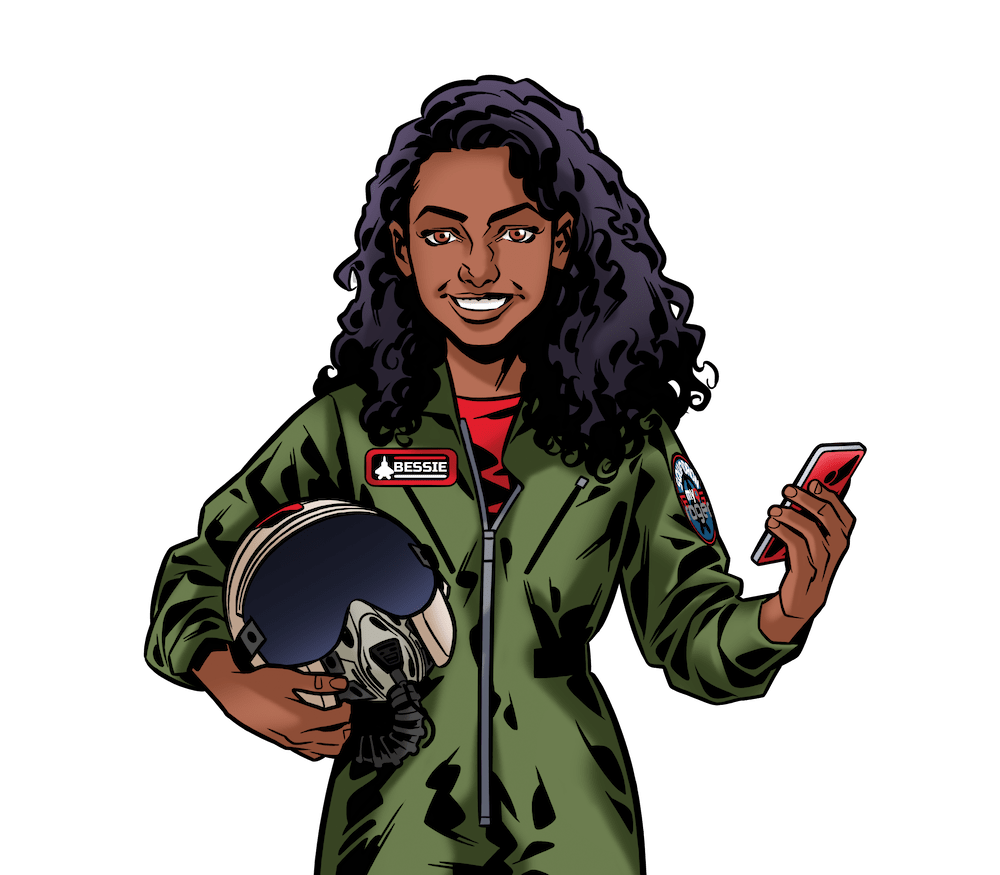 Direct print from your cloud drive
Print from your OneDrive, Google Drive and other cloud storages using your smartphone, tablet or PC, without any barriers or limits. You can also browse your cloud folders directly on the printer's panel, no matter if the device is in your regular office or home office.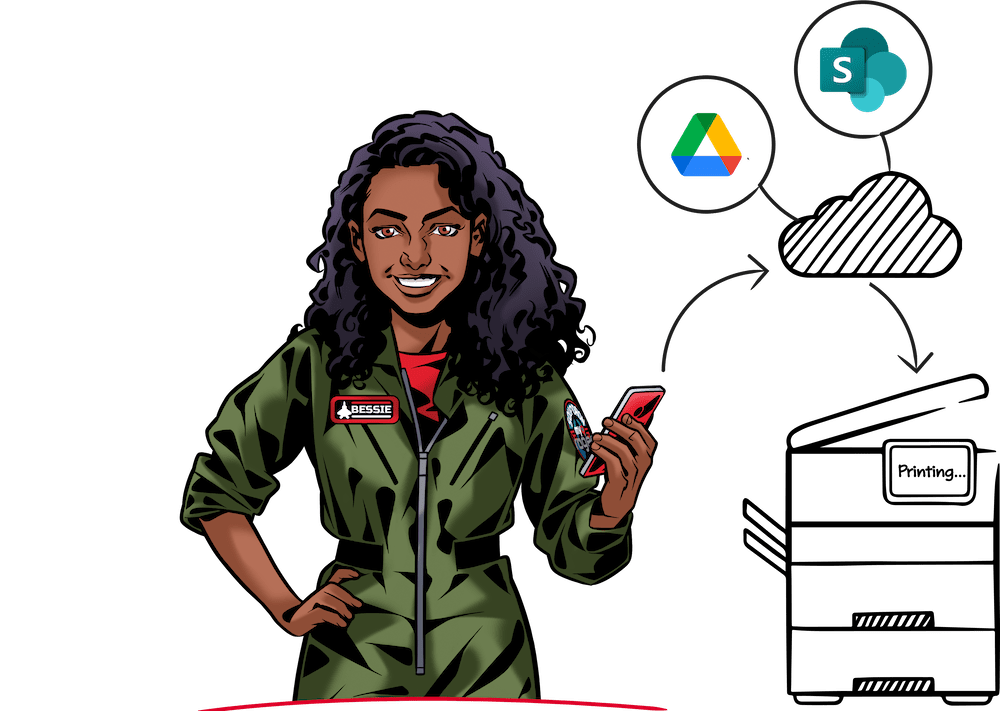 Direct scan to your cloud drive
Scan straight to your preferred cloud storage (OneDrive, etc.) with a single click in the smartphone app or on the MFP itself. Enjoy the all-new experience of freedom with a solution crafted for distributed workplaces.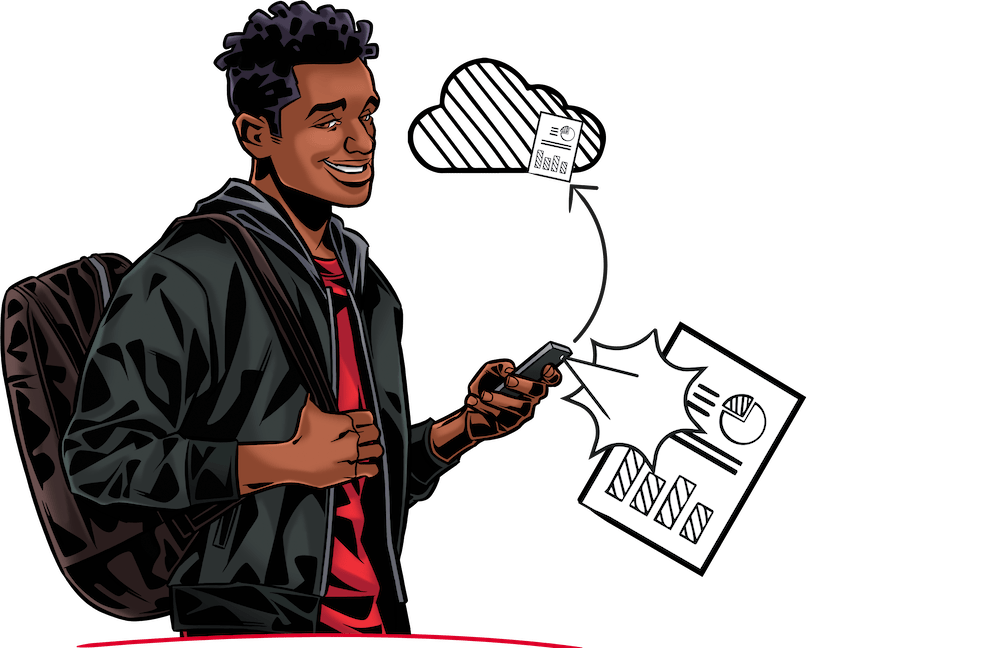 Document workflows match your needs
Easily set up document workflows and finishing options for your printouts. Scanning workflows can be fairly advanced – for example, you can scan invoices directly into your company's ERP system and, at the same time, send a notification to your accounting department. There are no fixed limits, it's all about your needs and imagination. Get creative without complicated installation on local servers.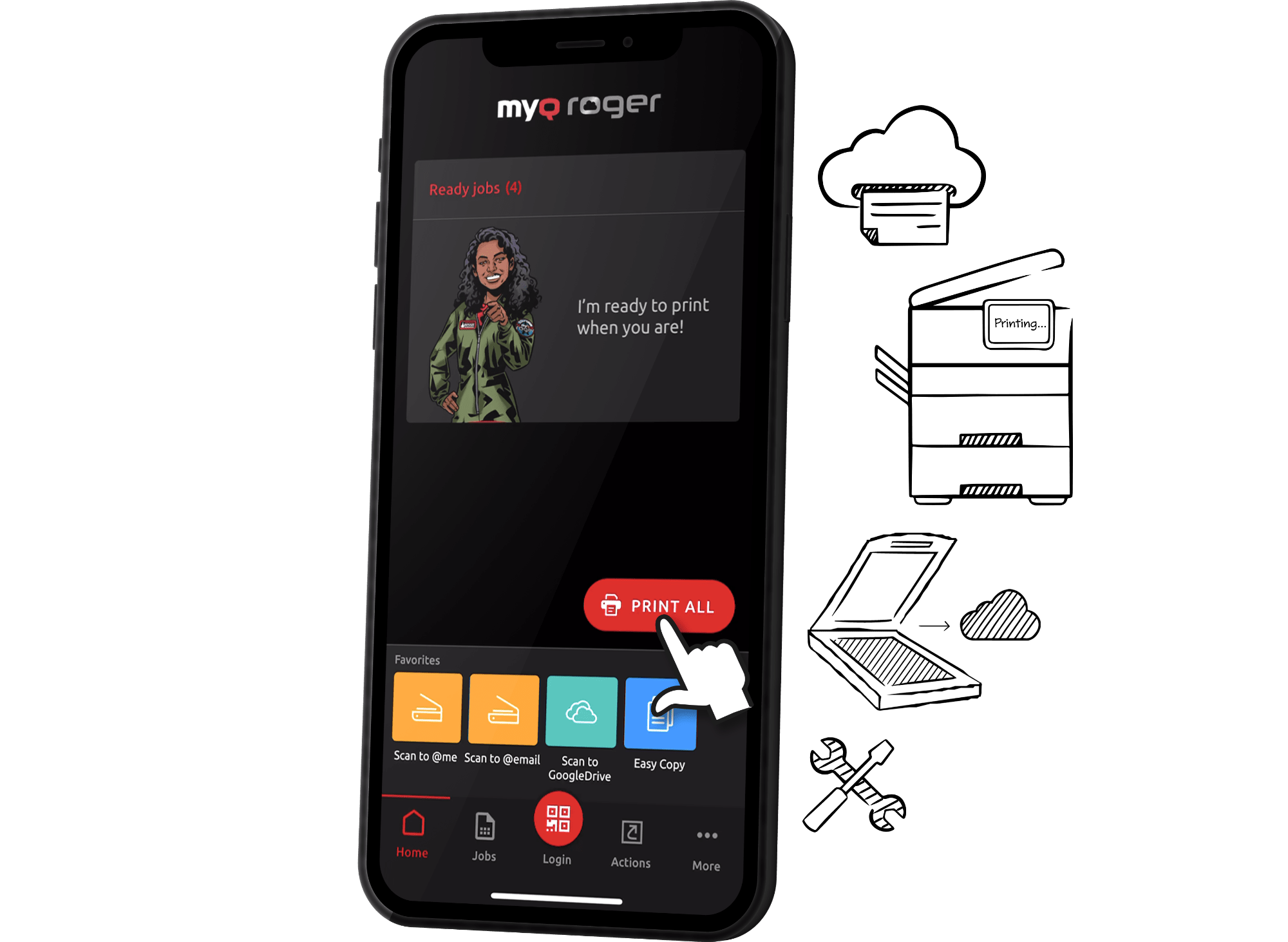 New level of mobility Print & Scan
Trigger actions from your smartphone, whether you want to print, copy or scan. From now on, you don't even need an MFP anymore. With the MyQ Roger™ mobile app (downloadable from App Store & Google Play, free of charge) you can easily scan docs using your phone camera, store them in the phone's memory or upload them to your favorite cloud storage, e.g., Google Drive.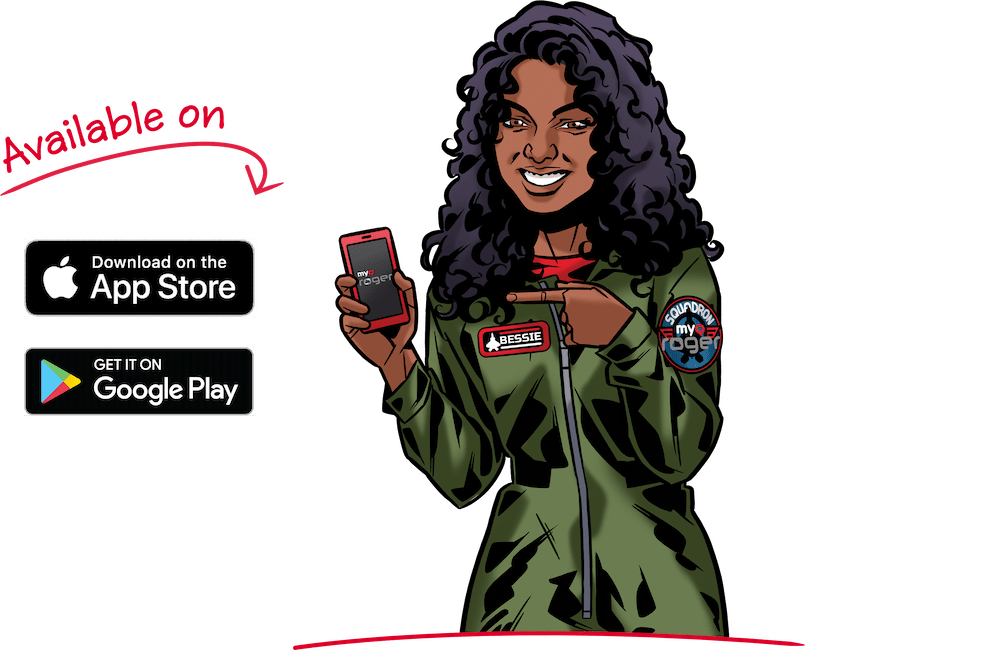 No drivers needed
Make the most of the capability of MyQ Roger's™ Cloud Print & Scan without installing any print drivers. Thanks to the brilliant integration of Universal Print by Microsoft, you will experience the unprecedented convenience of serverless printing. Just one click can trigger all printing and scanning workflows.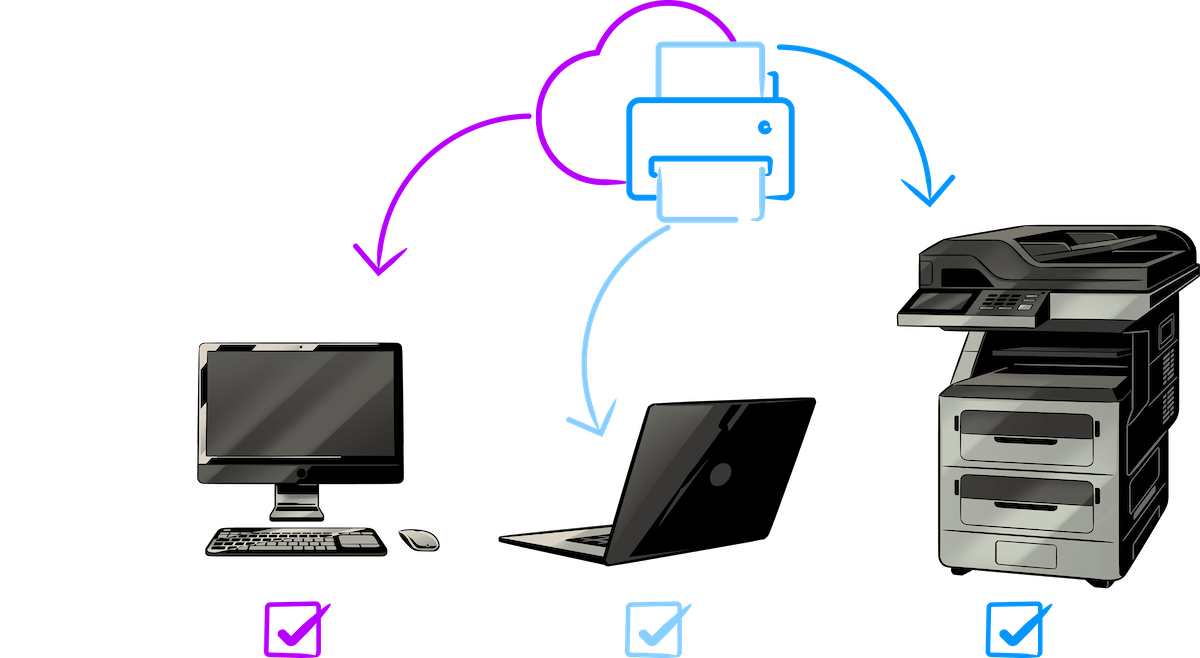 100% serverless solution
MyQ Roger™ operates completely on a public cloud multitenant platform. It's provided as SaaS – 'software as a service', so you can forget about complicated deployment, having to maintain hardware servers, or updating the software itself. With MyQ Roger™, your office will become truly flexible and meet the standard of today's digital workplaces.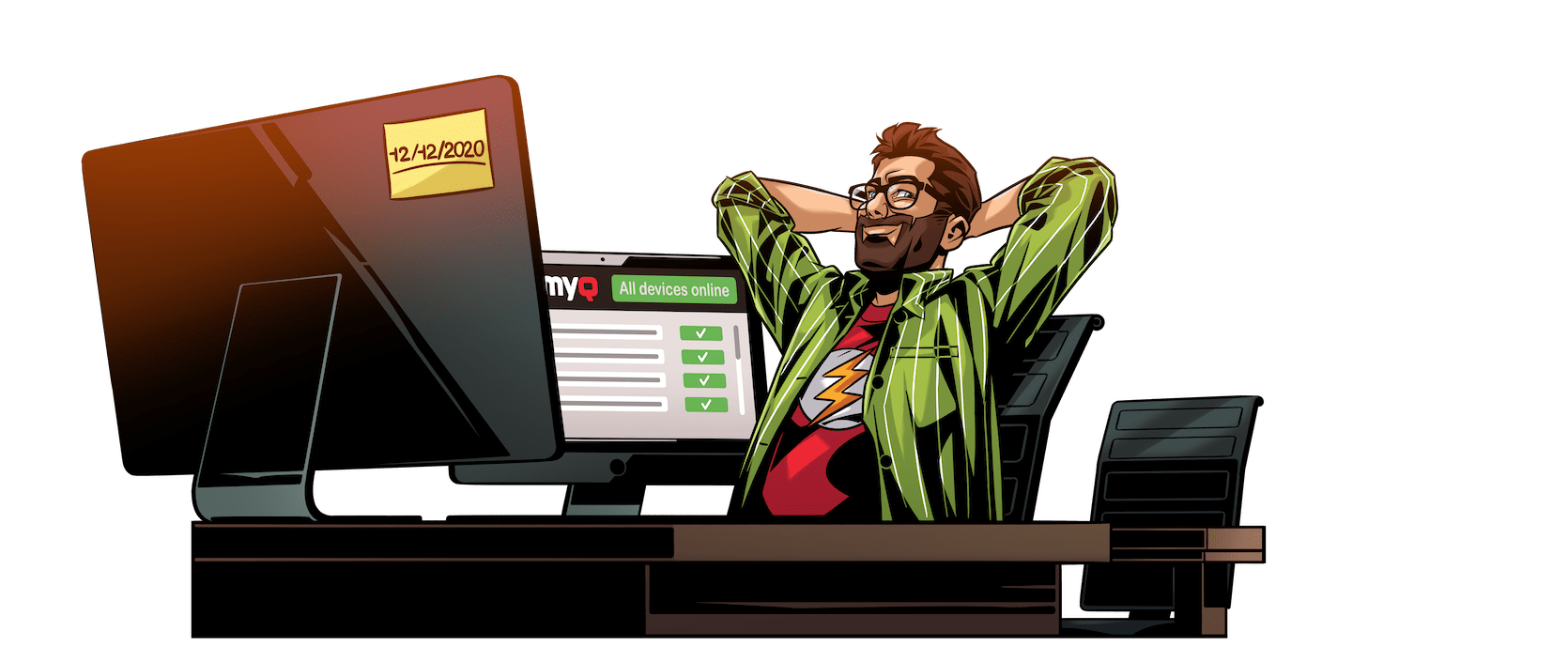 Find out more!
Read about our true-cloud document platform, MyQ Roger, and get in touch.