Web Accessibility and MyQ
Equal workplace for every user.
I can manage my printing without restraints.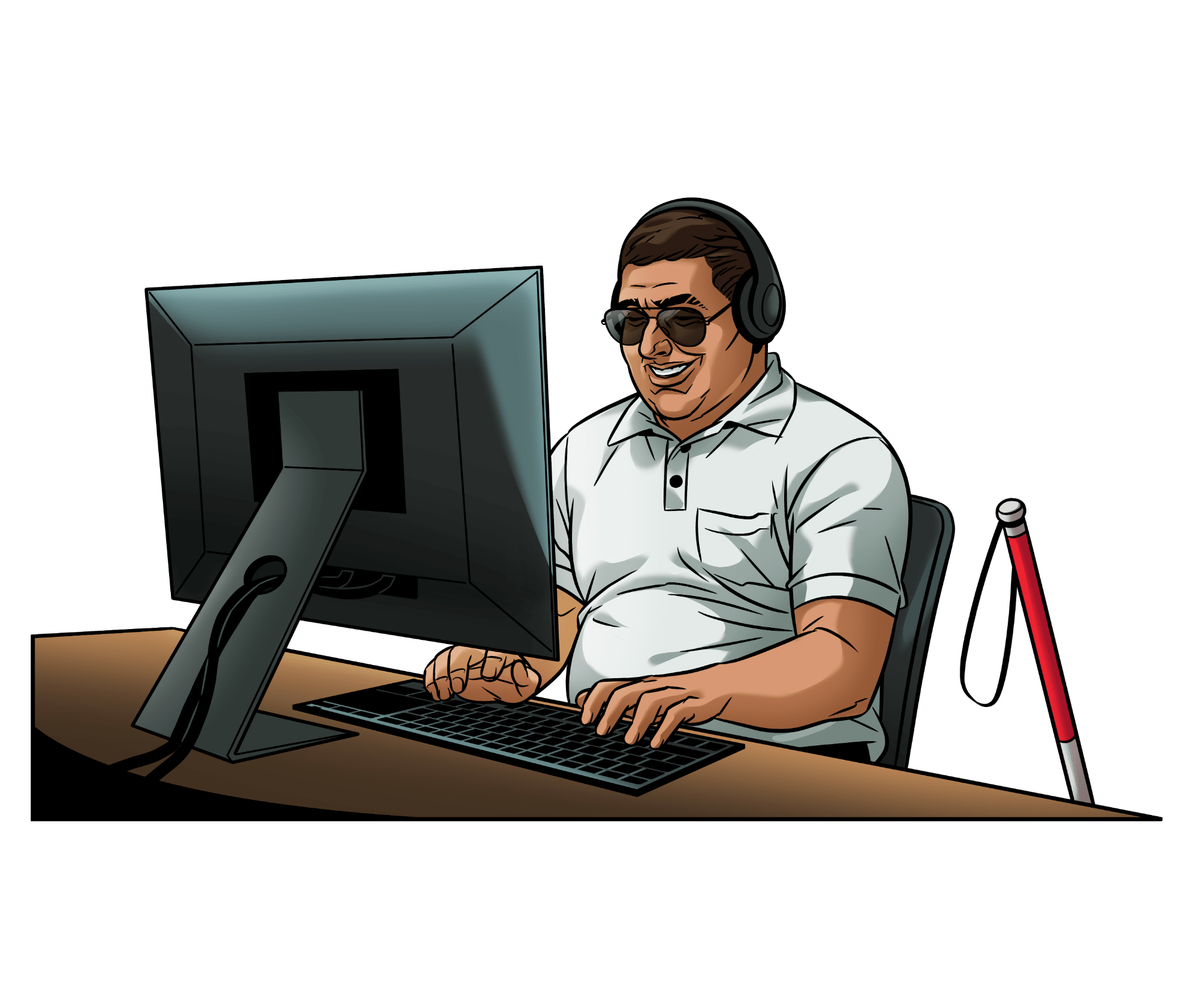 People with disabilities form an important part of the labour market, and their needs should be taken into consideration both in the physical and digital world. MyQ decided to do its part, and after thorough adjustments, opened MyQ X's web UI to as many users as possible. See how it can assist you!
A print solution you can truly access
MyQ has taken its user-oriented approach one step further and focused its development power on bringing the MyQ X printing solution to the broadest user base possible. Following the strict Web Content Accessibility Guidelines 2.1 (WCAG) and ticking off numerous items from their optimization checklist, MyQ obtained certification that confirms the AA-level of accessibility for MyQ X's web UI (more details below).
Both MyQ users and system admins can interact with the MyQ X web interface, which is ready to assist with their respective requirements. In this web-based environment, they can manage their print jobs, set up their profile details, or recharge printing credit. Go over all the available options here.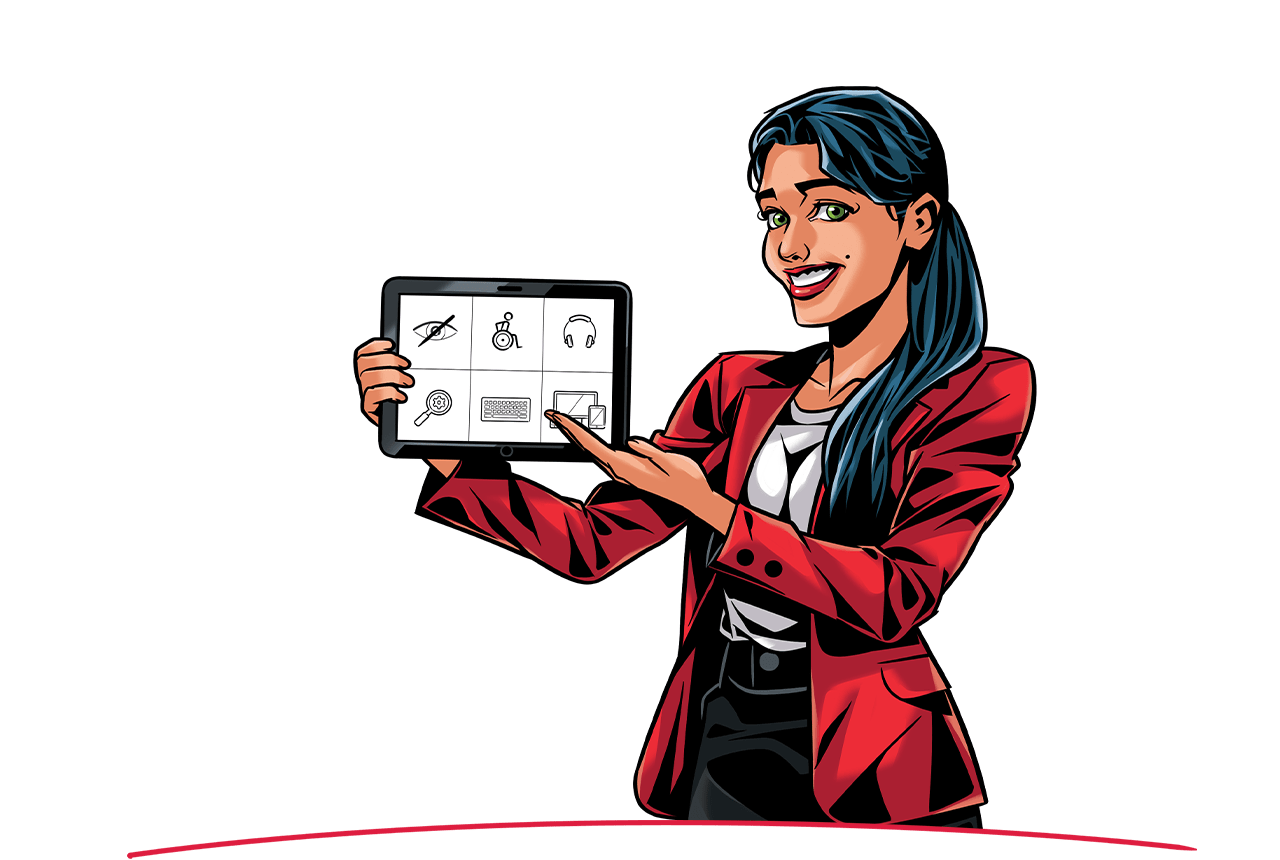 Optimization to satisfy your needs
One of the main challenges of the virtual environment, especially for people with visual impairments, is the fact that it's often presented exclusively in textual form. However, after proper adjustments, the "eye-input" can be transformed into an "ear-output" and you can step over this limitation.
Listen to what the UI has to say
If you find it difficult to read digital text, there is a simple solution – you can have it converted to audio with the help of so-called text-to-speech readers. These software tools (which are also a native part of the OS) will read out the content of the page for you, as well as where you currently are to help you with orientation, so with headphones on your ears, you'll be able to take care of your printing task by following MyQ's web UI's voice navigation.
Gaining control with a keyboard
Having to rely on a tiny mouse cursor as the only guide to control what's going on the screen when you can't properly see it or operate the mouse can be almost impossible. To make things easier, you can browse through the MyQ X web UI using a much more stable peripheral – your keyboard. Simply click the arrows to navigate through text, or the TAB key to switch between windows or fields, and even turn on the text reader to sail safely through the digital sea.
There are many aspects that come into play when making digital content accessible, and you can read about them in this article.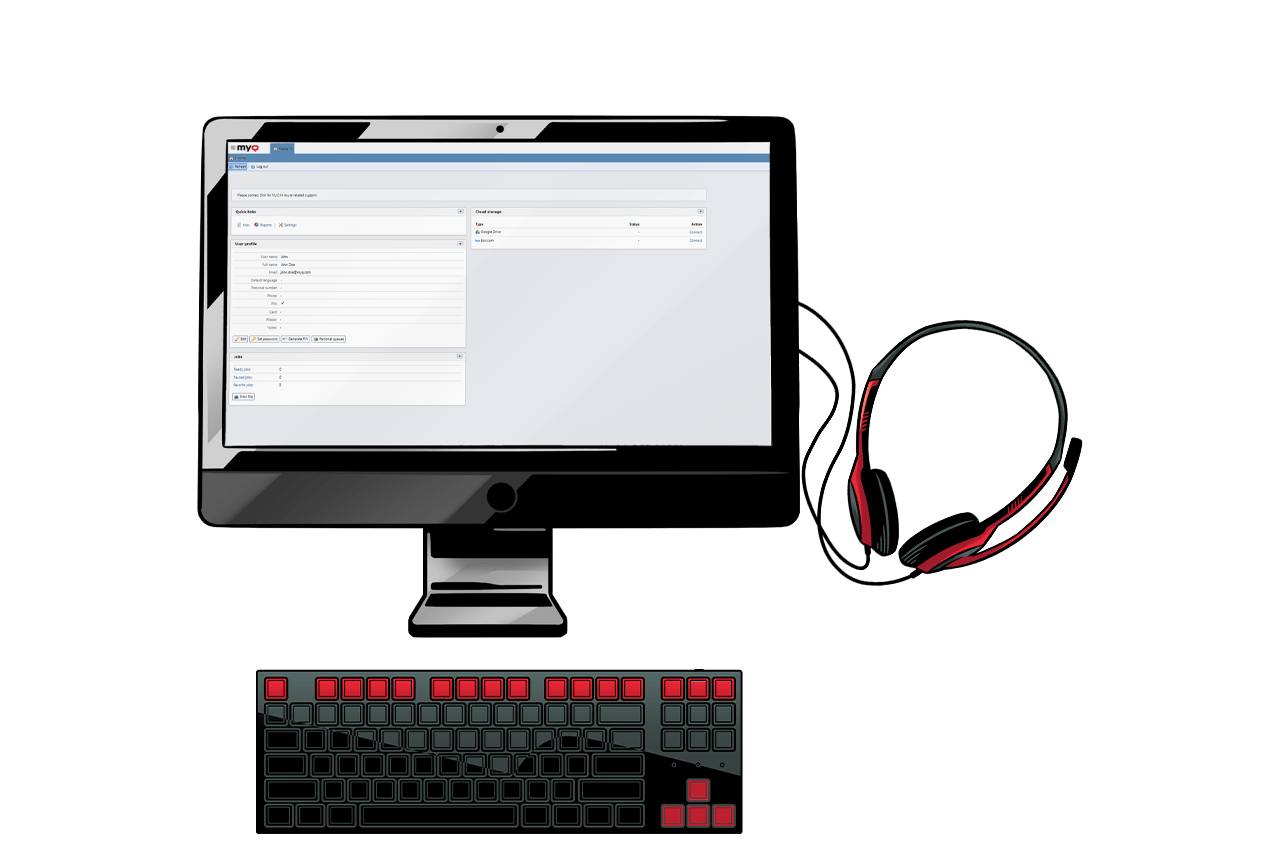 Certificate of accessibility excellence
The journey to make MyQ get you all the perks of web accessibility was long and full of tiny tasks, as each part of the optimized website needed to be thought of. During this process, MyQ developers received invaluable support from Twin Cubes GmbH, a German firm specialized in digital accessibility. Our joint effort bore fruit in the form of the BITV Konform & WCAG Konform accreditations by the German BITV Testing Authority. These badges correspond to the 2nd highest WCAG 2.1 rating – the AA level.
In many countries, this degree of digital accessibility is an obligatory requirement in various tenders, especially those that involve public institutions.
In the EU, at least AA level of WCAG and compliance EN 301 549 are required for websites and apps for public sector bodies.
For the USA, AA-level of accessibility fulfils the demands of Title III of the Americans with Disabilities Act and Section 508 of the Rehabilitation Act which sets accessibility requirements for federal agencies.
AA-level also meets the minimal requirements of the Equality ACT 2010 in the UK, which defines accessibility regulations for public sector bodies.
In Canada, this level goes in hand with Accessible Canada Act that mandates e.g. for Canadian Parliament and Government.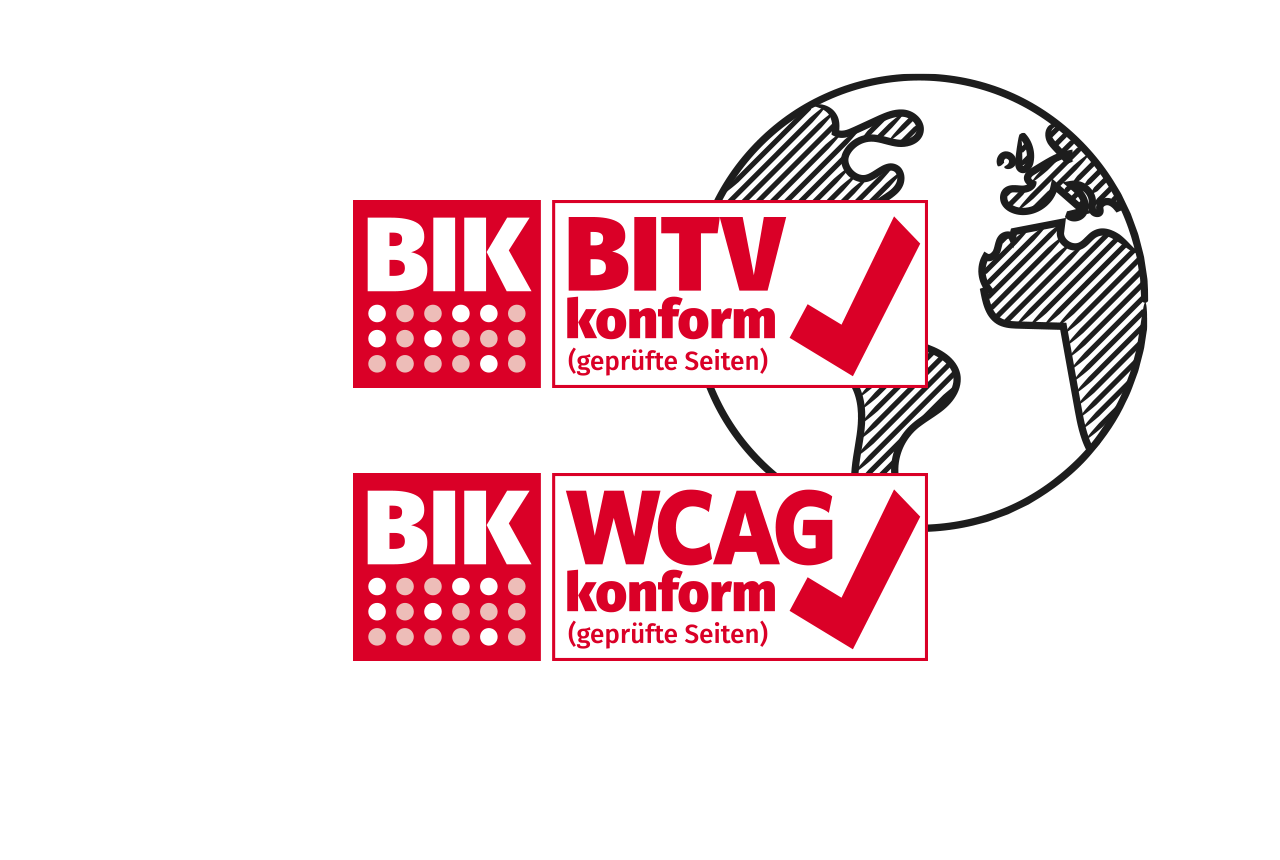 Mobile print for everyone
Web browsers on PCs or terminals are not the only places you can send your printouts from without obstacles, though. MyQ didn't want to curb your accessible document management and tie it to your work desk. You can also enjoy this assistive feature in the powerful MyQ X Mobile Client and print from anywhere in the office. It has passed Google's Accessibility Scanner test and is ready to unite forces with TalkBack and VoiceOver, mobile screen readers for Android and iOS respectively.
If you're looking for even more flexibility for your printing needs, be aware that with MyQ's Smart Digital Workplace Assistant MyQ Roger, you get a free mobile app equipped with a unique voice control that allows you to connect document workflows with voice commands and process documents with your voice wherever you are.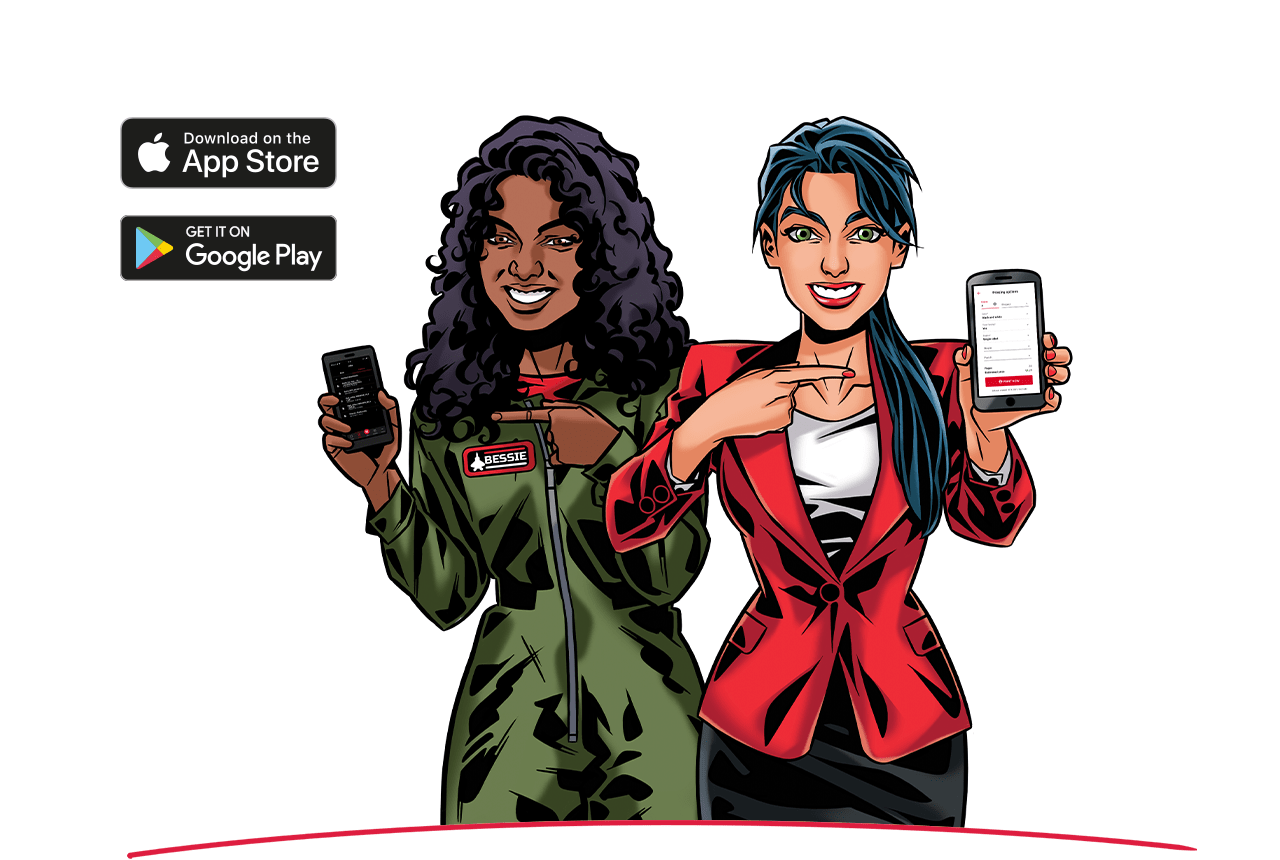 Read more about how MyQ gets rid of obstructions standing between you and accessible office printing in our Accessibility Whitepaper.