Document Processing & Advanced Workflows
MyQ allows its customers to utilize powerful document workflows which dramatically increase their efficiency. Also enjoy all benefits of advanced OCR functions like zonal OCR or full text OCR to make your work more comfortable and automated.
Increase the efficiency of your office. Digitize and automate workflows!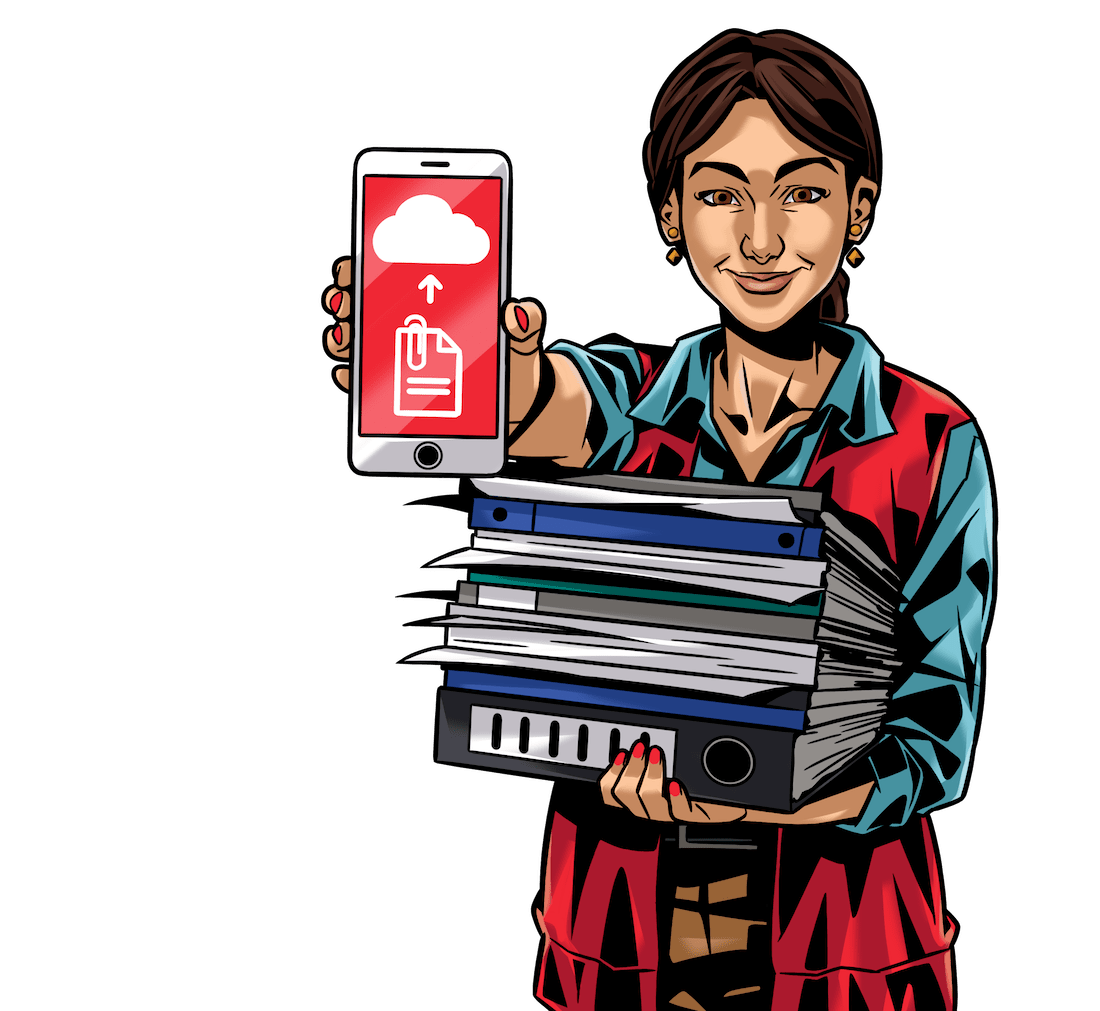 Advanced Document Workflows
MyQ Ultimate offers two types of scanning workflows, static and dynamic.
Static workflows can be predefined by admins with various options in advance and simply used by users with one click. Users can scan their documents and send them to predefined destinations in specific formats and can manually add extra information like invoice/contract number, date, etc.
Dynamic workflows enable users to communicate with company's internal systems through the printer's control panel in real time. System dynamically asks for main details, displays options based on previous selections or internal system records. Communication is based on a Q/A principle. Company processes like Business trip expenditures, Returns of hired cars, Mortgage loan applications and many others can be improved in combination with an existing ECM system.
Document processing options are available in the MyQ X Ultimate Edition and are powered by ScannerVision.
Advanced Document Processing
Don't waste your time on re-typing text which has already been written.
Thanks to advanced document processing, users can easily scan various documents such as invoices, orders, contracts, forms, questionnaires, production lists etc. The software automatically extracts specific data contained and stores it to the desired final destination. This significantly reduces the time which would otherwise be required to enter various data into the company systems manually.
In addition, the software of MyQ Ultimate can recognize text, checkboxes, the presence of stamps or signatures and process multiple barcodes or QR codes via advanced OCR engines.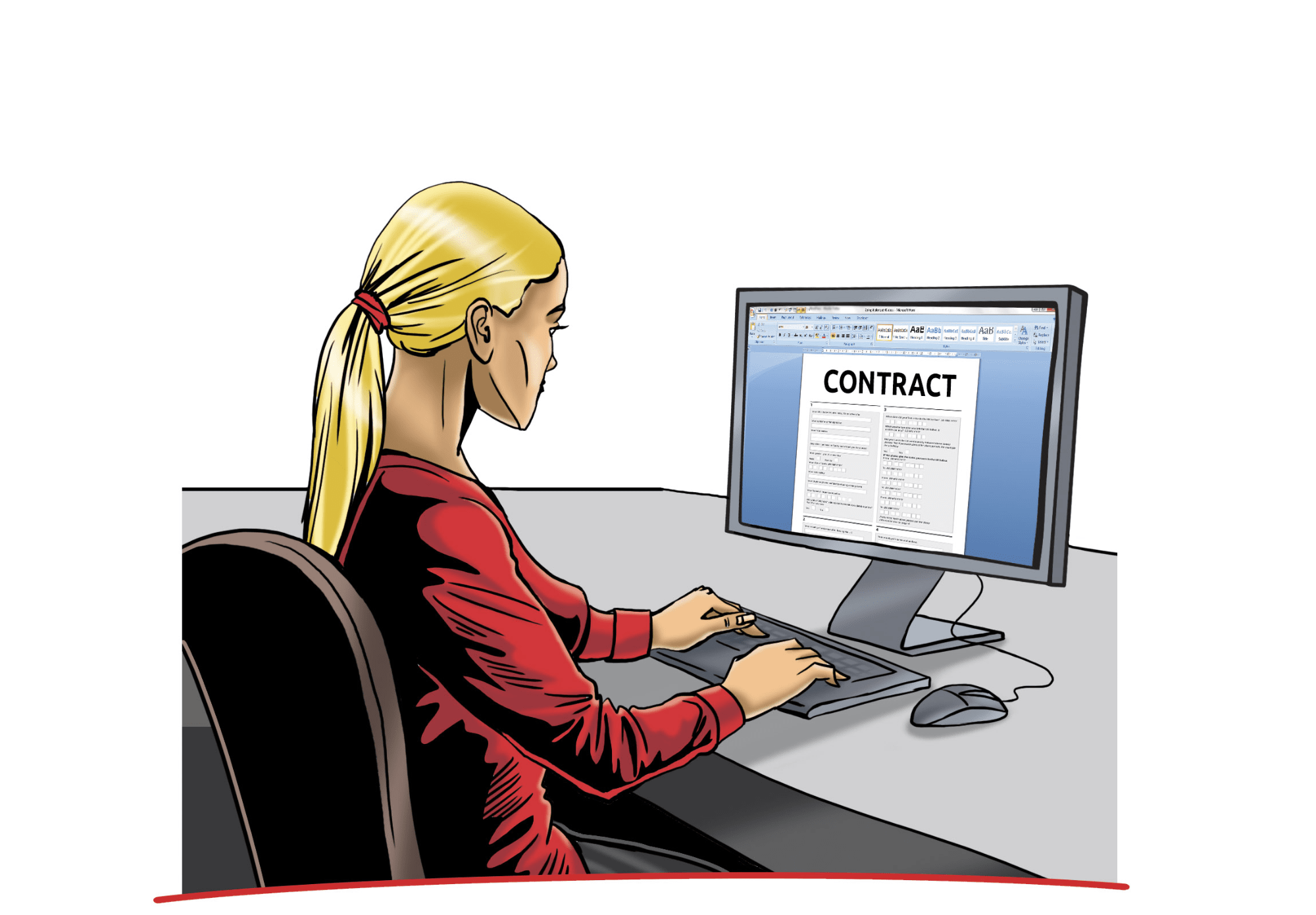 Air-tight Security for Scanned Documents
Secure your electronic documents with a password, digital signature, annotation, or oscuramento.
MyQ Ultimate can provide several levels of document security. If a document is scanned into PDF format, it can be encrypted and protected by a password to avoid access by unauthorized persons. A digital signature and time stamp can be used to prove document's content hasn't been tampered with, and the document can also be equipped with a visible annotation containing a note, mark or image identifying the document's origin and owner. Also sensitive information like personal data can be redacted during the scanning process using zonal redaction.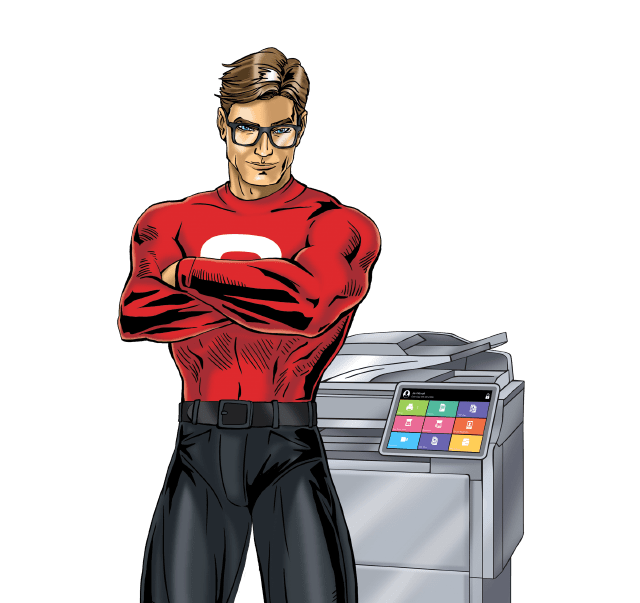 Read and Write Barcodes or QR Codes
Use the full power of your MFP and improve your digital office.
MyQ Ultimate can read 1D and 2D codes which are often used in documents as an identifier or separator – to mark the first page of a new document while scanning more documents in one batch. They can also serve as a marker that contains information relevant to the document itself. Both 1D and 2D codes can be even created from document content and written into scanned documents.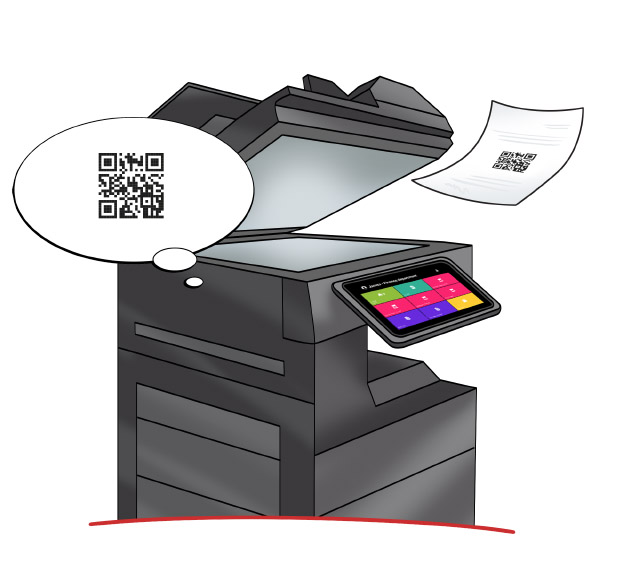 Automatic Document Classification
Just scan and go, MyQ does the rest.
The software can identify the type of the document that is being scanned and launch the appropriate process, without the need of the user's interaction. Letters, invoices, contracts and other materials with a standard layout can be automatically identified and split into different files during the course of a single scanning cycle. After that, they are processed and stored to any supported destination. Smart Workflows eliminate extra time and make working with the MFP much smoother and automated.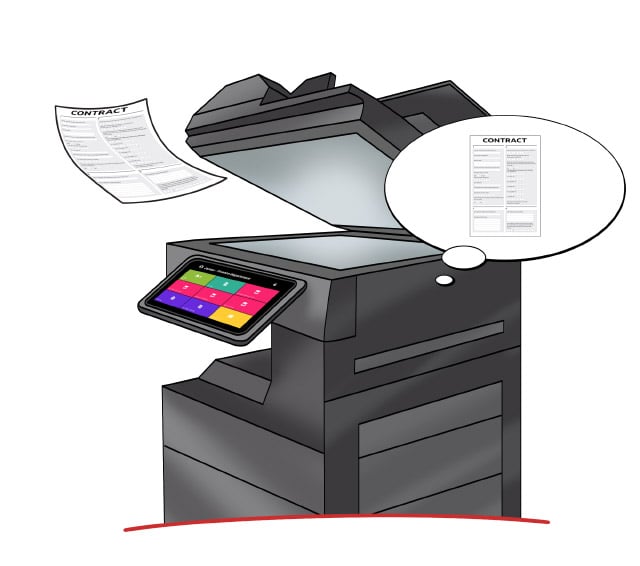 Choose out of 25 Connectors
Look up destination folders and store your documents in more than 25 different systems or cloud destinations.
Users can use more than 25 different predefined connectors and store their files in various ECM systems or cloud destinations. Communication via supported connectors is always bi-directional, so users can look up existing records or folders, add information, and select options before final storage.
It goes without saying that MyQ lets you scan to popular Cloud services such as Box.com, SharePoint Online, OneDrive, OneDrive for Business, GoogleDrive, Amazon Web Services S3 or Dropbox.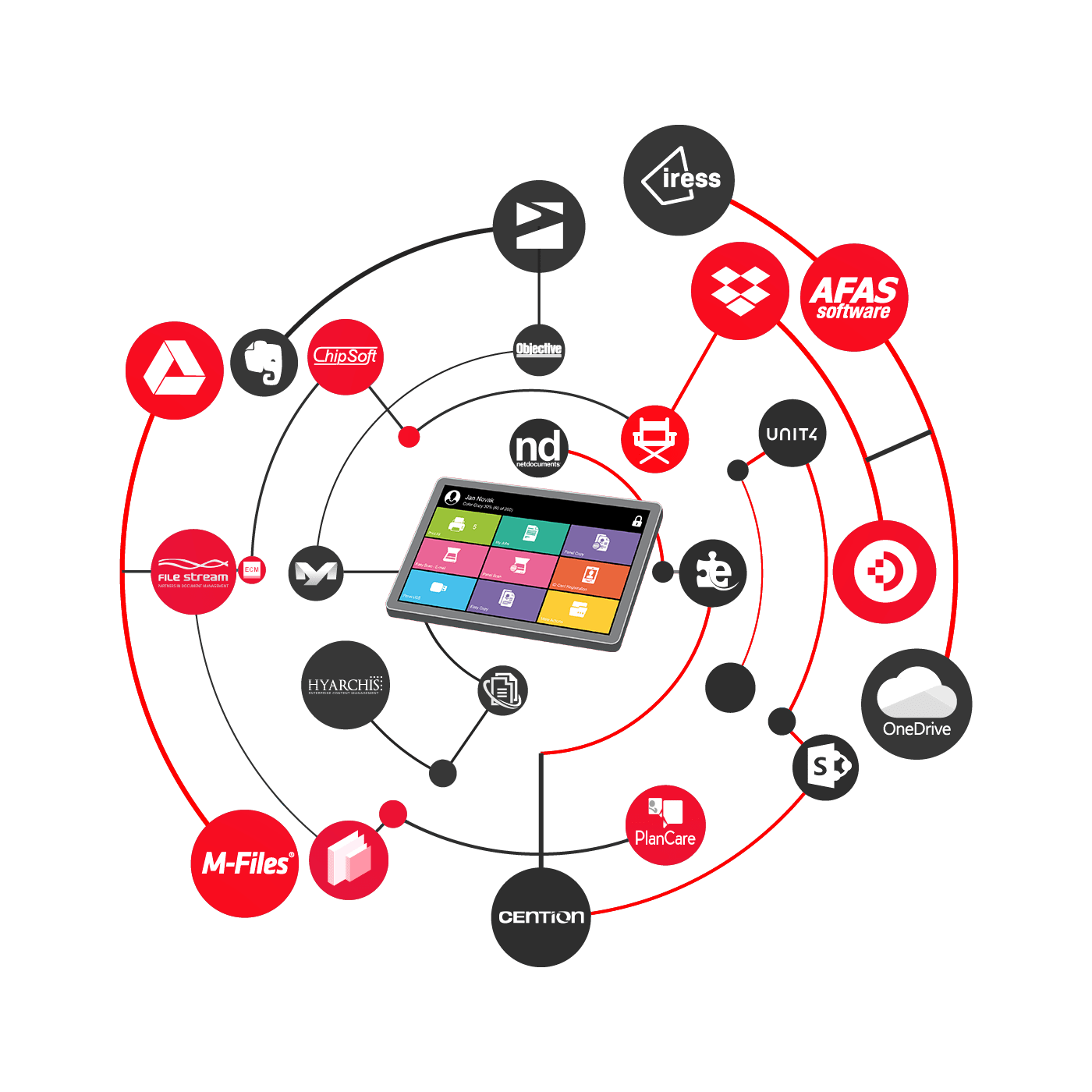 See which MyQ X Edition is best for you
Advanced Document processing features are unique to our most advanced edition, MyQ X Ultimate.
Take a closer look at it and get in touch!