Personalize your Device's Panel
Put a unique personalized UI on any device in your fleet and increase your users' efficiency and comfort.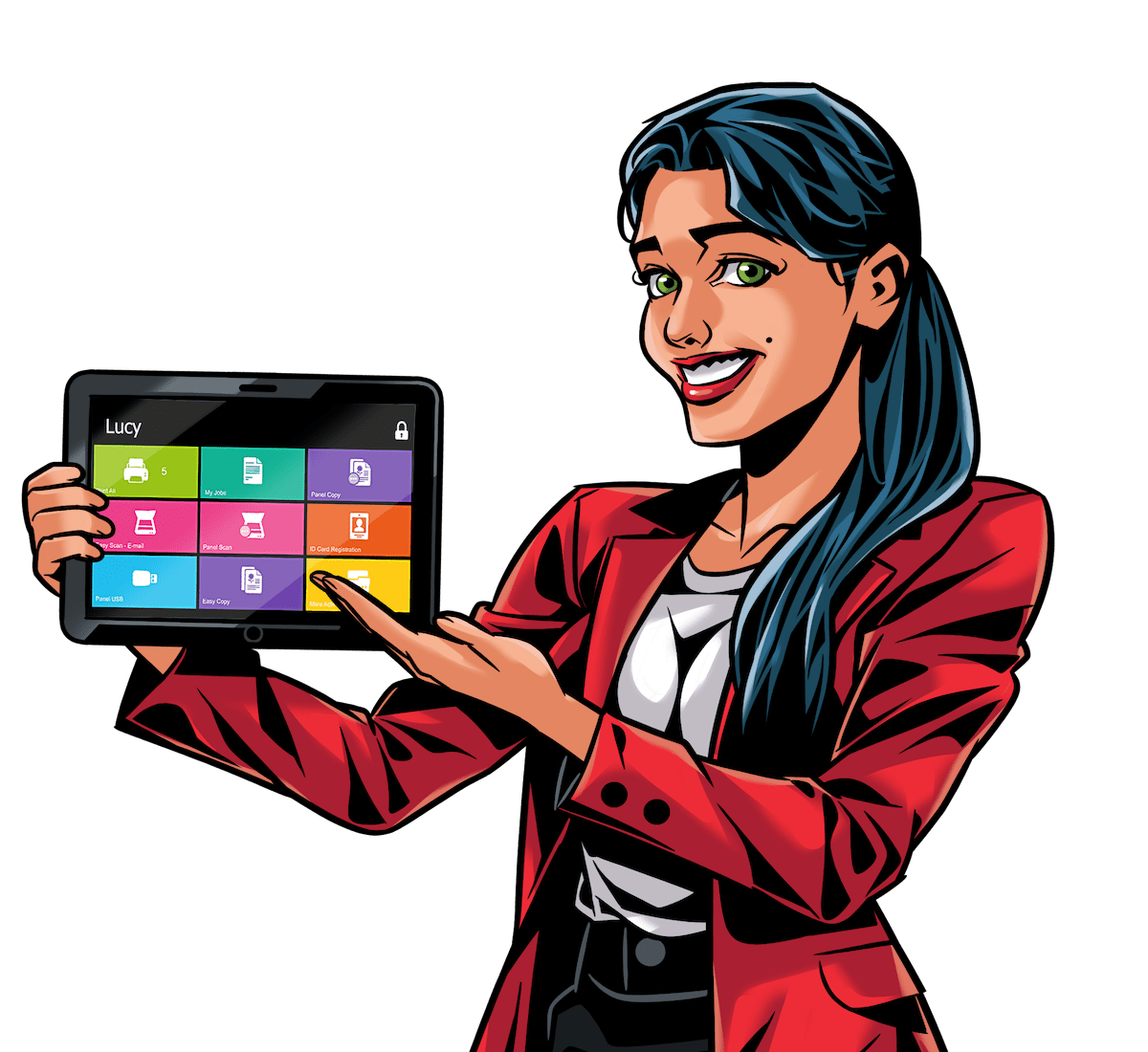 A fully personalized UI – the MyQ Embedded Terminal
A unique, unparalleled panel that only shows what the user needs.
Save your users the time spent deciphering the printer's complicated settings. The MyQ Embedded Terminal is a user-friendly interface that is easy to understand. Functions shown after logging in to any device can be adjusted to reflect the user's specific needs and tasks they perform most often, making them available at a single click. They can be specified for groups of users, e.g. departments, as well as for a single user or device.
Available in MyQ X Enterprise and MyQ X Ultimate.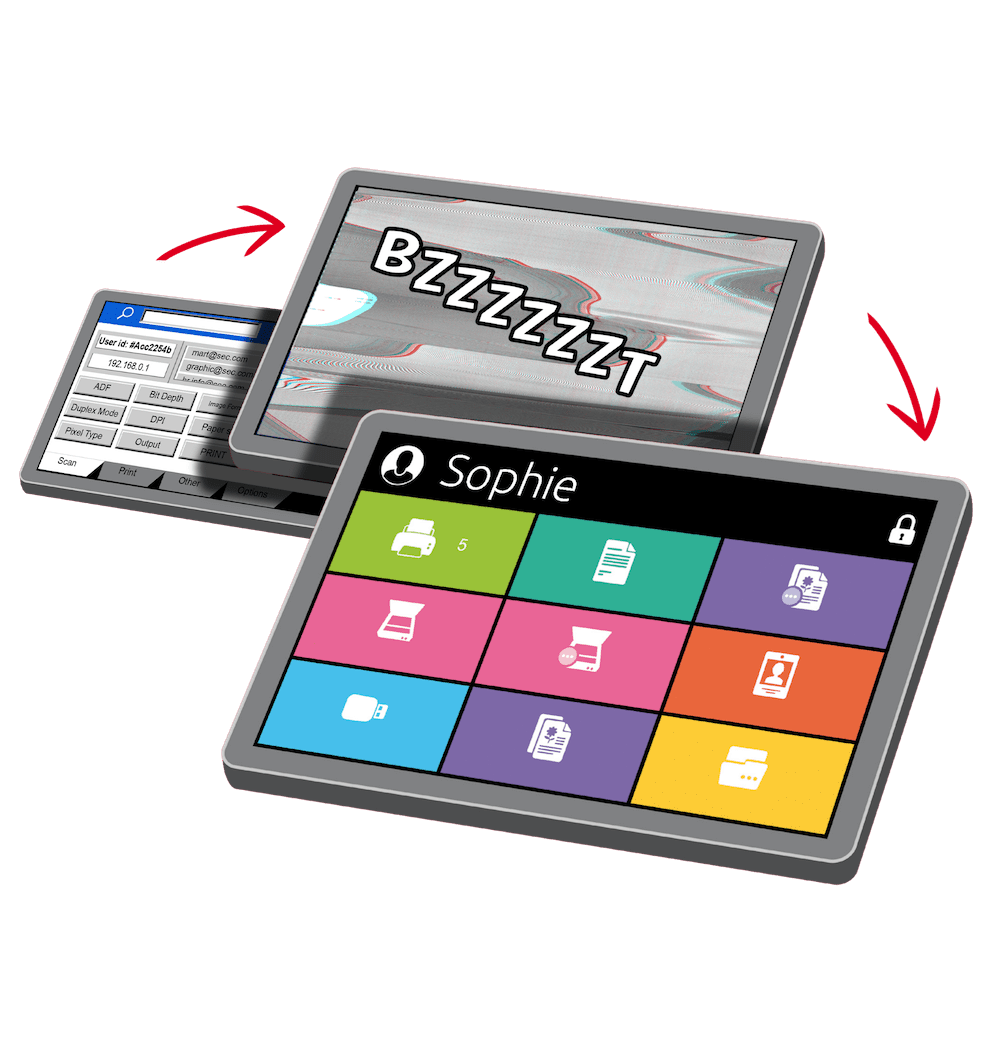 Save your time for what you do best
Printers speaking MyQ work faster with people.
It may not seem like much, but every time you get stuck peering into the printer's control panel trying to figure out the right settings, you're losing minutes that wind up being hours at the end of the year. With MyQ, the home screen of the Embedded Terminal is straightforward and the functions set to be carried out automatically, so these hours translate into extra time you can use more productively. Time is money, and saved time is saved money!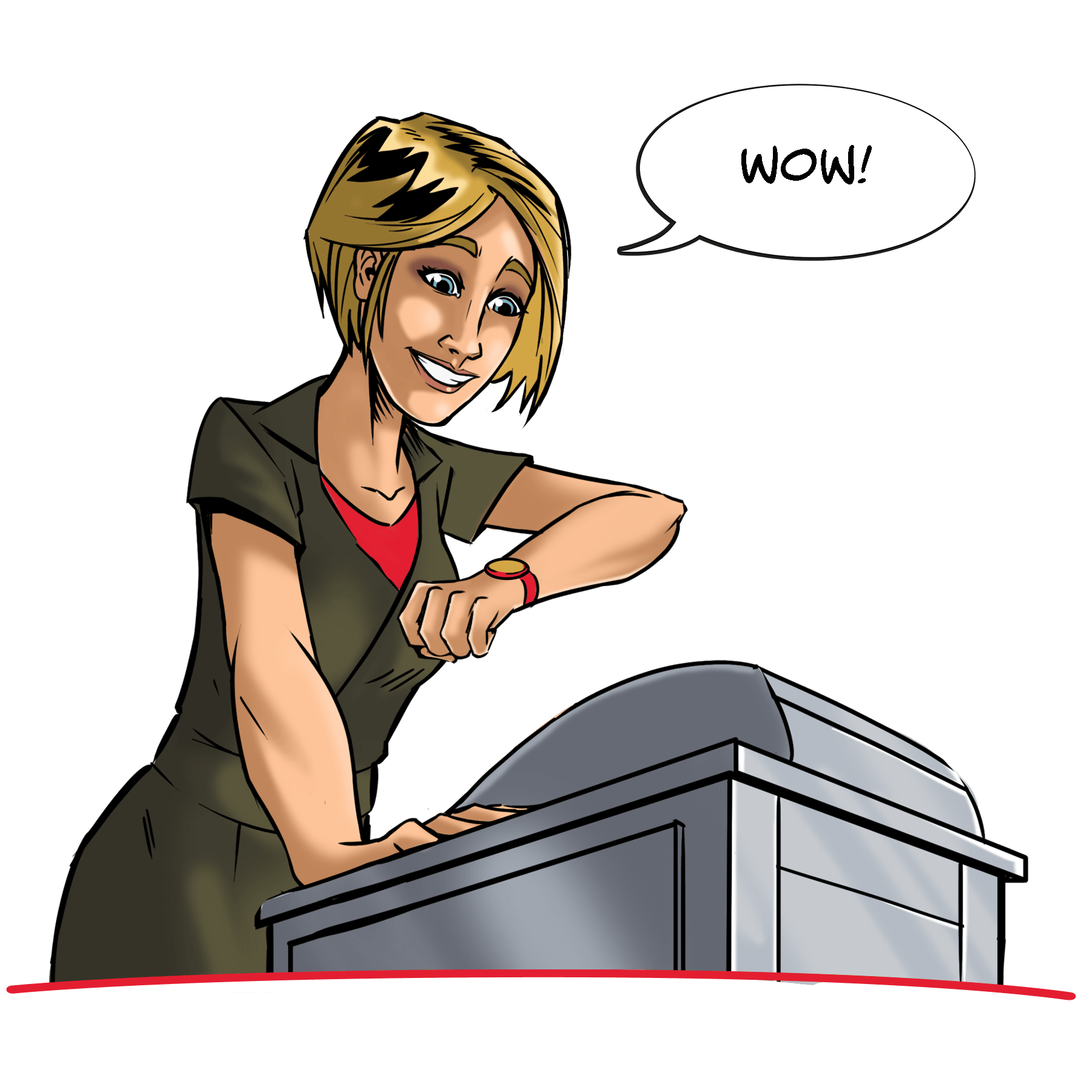 Turn your printer into a work of art
Tweak the UI's layout to your style or corporate design with the MyQ Theme Editor.
As far as customization goes, the sky is the limit. It's up to your (or your admin's) taste and creativity. The background, each icon, each button – everything can look the way you want. And having your organization's logo on every printer goes without saying.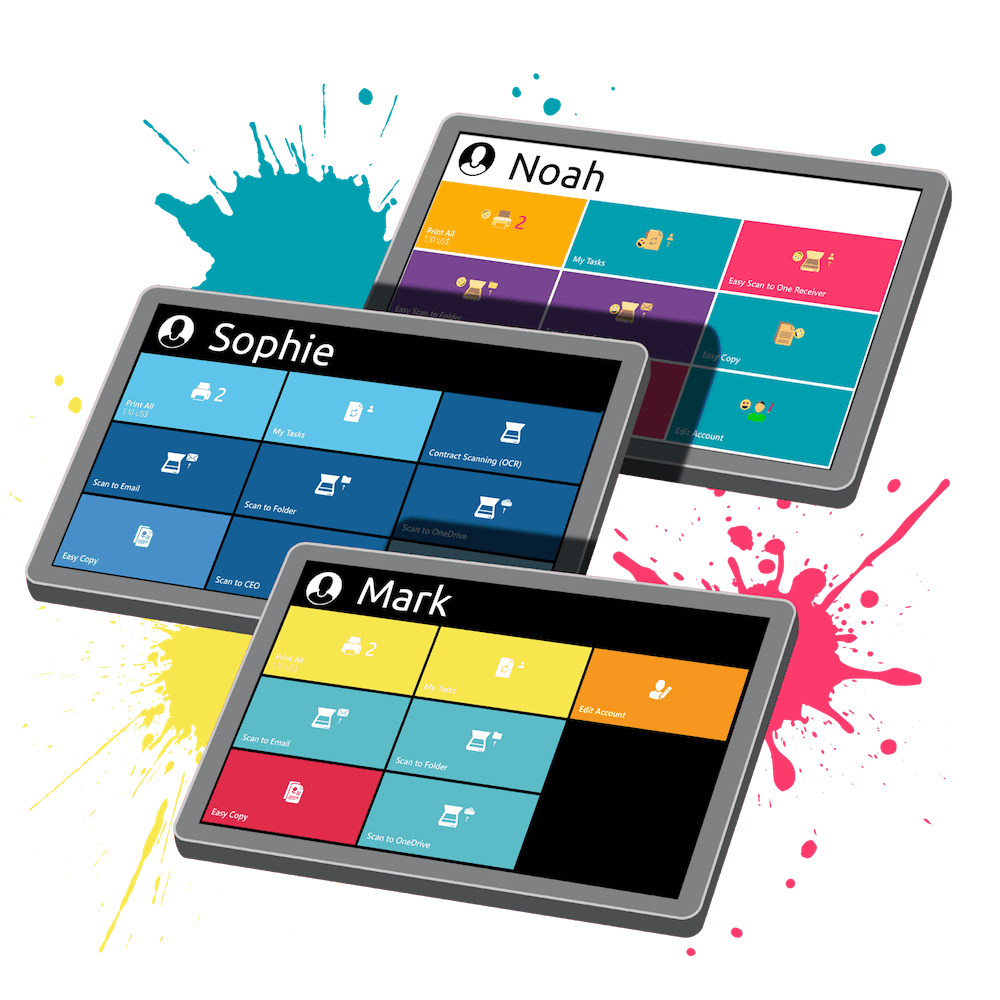 Explore the MyQ environment
The MyQ Embedded Terminal is easy to use, check it out!
Ask Lucy, the MyQ Guide, to give you a tour of the MyQ Embedded Terminal. Lucy will show you 5 different settings of 5 different users. But remember – the best setting is yours!