Revisiting the Magical Moments: MyQ's 11th Showtime
22/09/2023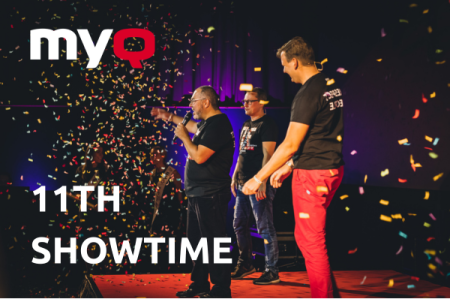 Relive the enchanting moments of MyQ's 11th Showtime in Prague, a celebration of 30 years of innovation and partnership. As we look back on this remarkable event, join us in anticipation of MyQ's exciting future with the launch of our brand new global platform MyQ neXt in spring 2024.
Reflecting on an Unforgettable Year
As we look back on the past year, our hearts return to the enchanting city of Prague, where the Vltava River provided a picturesque backdrop for MyQ's spectacular 11th Showtime event on September 22-23, 2022. This extraordinary occasion was a fusion of gratitude, humility, excitement, and ambition – values that have fueled MyQ's remarkable growth over three decades. Join us on a trip down memory lane as we revisit the magic of this unforgettable event and look forward to the exciting future that awaits.
Celebrating 30 Years of Friendship
MyQ's 11th Showtime marked an extraordinary milestone, standing as the largest event in the company's history. Drawing in a global audience of over 300 attendees, hailing from more than 40 countries, including customers, partners, and industry experts, this grand convergence took place in the enchanting city of Prague. Beyond being a celebration of MyQ's remarkable achievements, it served as a heartfelt tribute to the enduring three-decade journey of its founders, Jakub Ahmayadar, Martin Januš, and Radek Tetík, who began their shared adventure in 1992 as high school friends. This event not only honored their enduring friendship but also provided a platform to provide MyQ's partners with expert workshops as well as to spotlight MyQ's innovative products, mission, and vision for the future.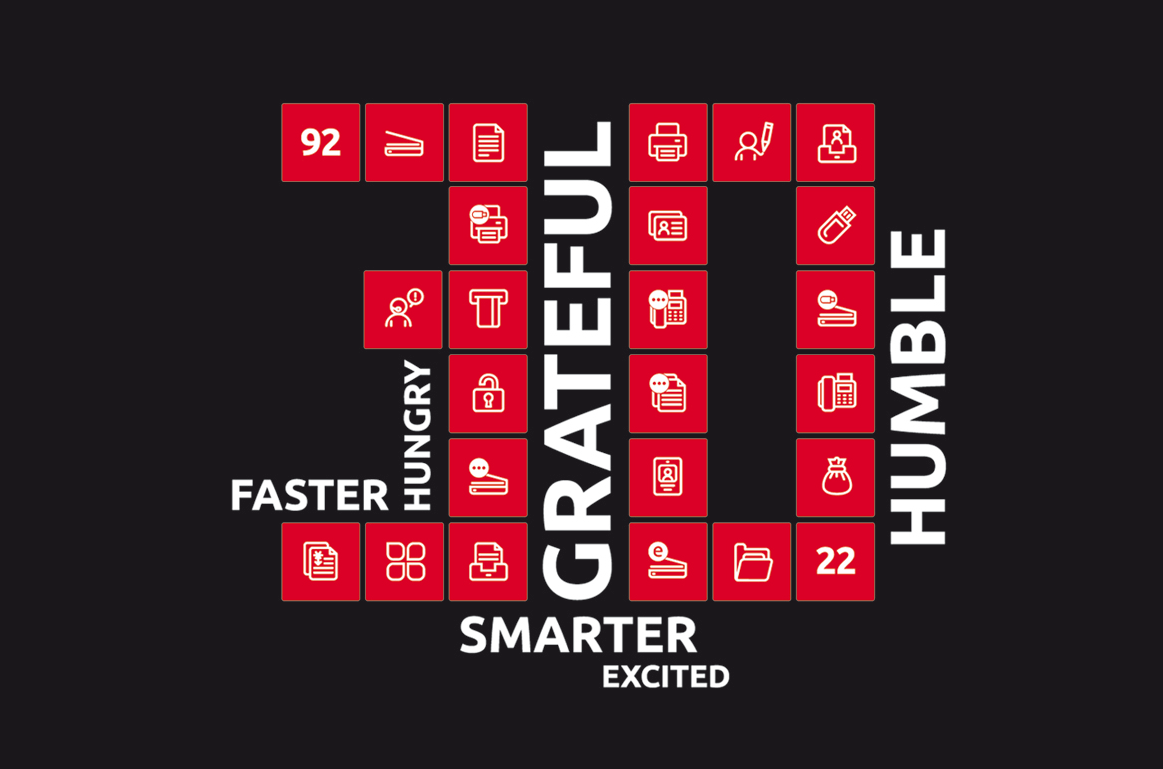 MyQ's company values.
Knowledge First: Workshops for Partners
Prior to the MyQ Showtime, MyQ partners had the opportunity to gain up-to-date insights from industry experts through three informative workshops: Working More Efficiently with Data, Security in the Print Industry, and MyQ Professional Services. These workshops aimed to demonstrate how MyQ could help partners advance their customers' print environments securely and sustainably.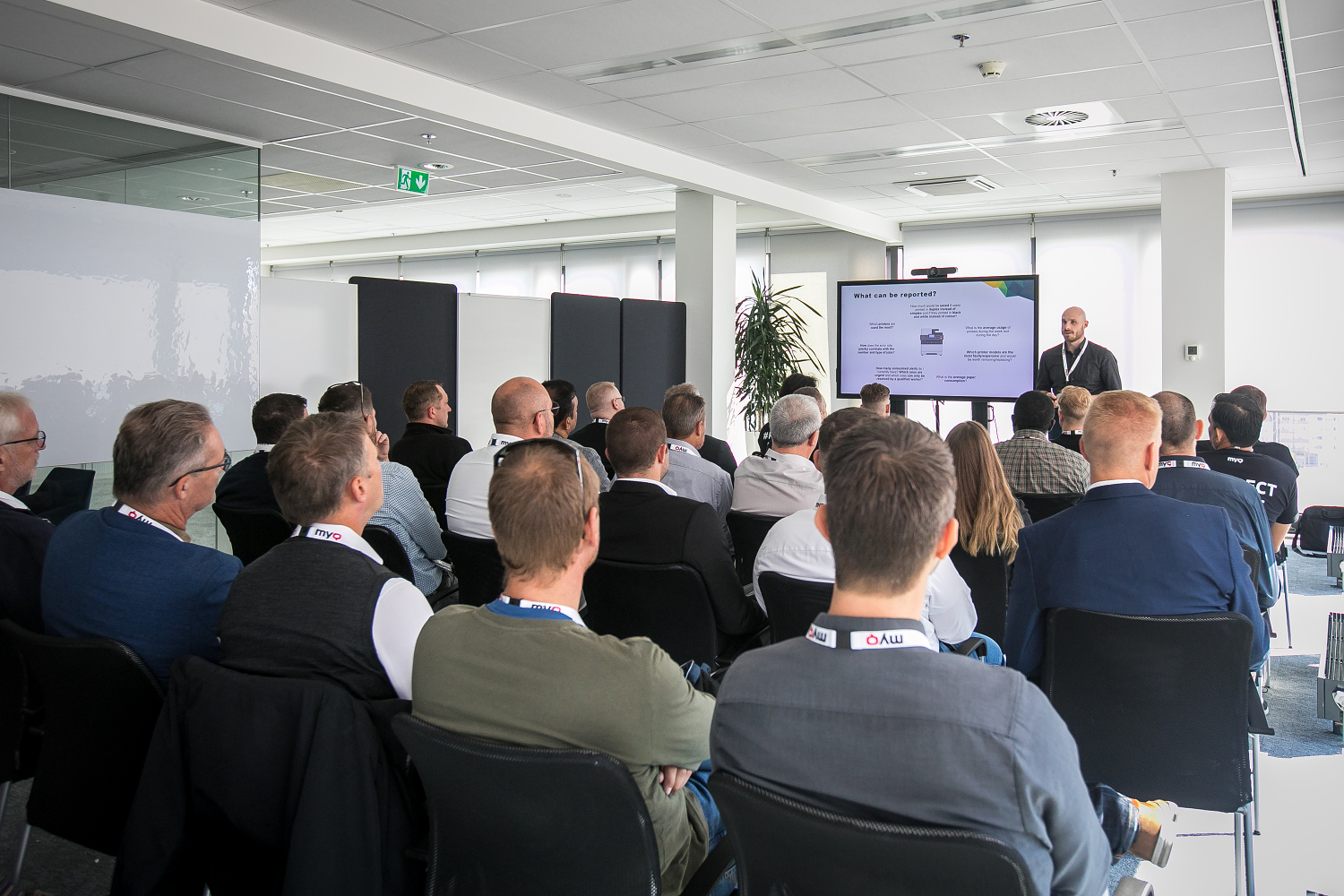 Tomáš Zelinka from DataBrothers hosting an expert workshop on working more efficiently with data.
Exploring MyQ's Multi-vendor Solutions
Showtime attendees also had the opportunity to explore MyQ's flagship solutions, MyQ X and MyQ Roger, in a multi-vendor showroom. This experience reaffirmed the versatility and compatibility of MyQ's offerings, as attendees were able to witness the software running on a range of devices from various multifunction printer vendors. In addition to the showroom, guests were able to tour the MyQ HQ office and engage with the R&D and other teams. This provided insight into the company's development processes and allowed for valuable interactions with the staff.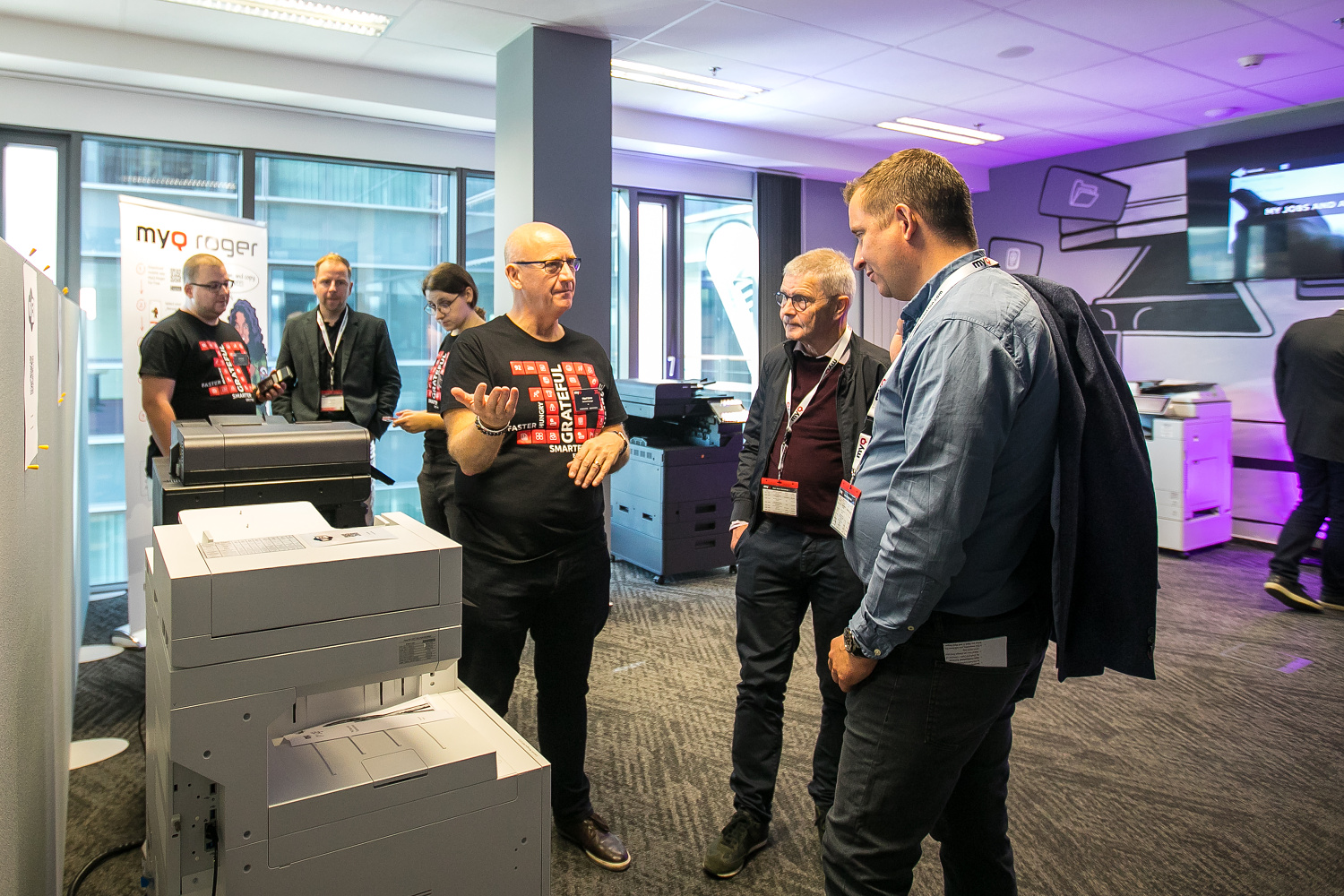 Nigel Eaton, the General Manager of MyQ UK, offers insights into MyQ's multi-vendor printing solutions.
From Past to Present: MyQ's Evolution
The MyQ Showtime unfolded within a cinema in the heart of Prague, taking attendees on a captivating journey through MyQ's history, its vibrant present, and the exciting vision of the future. MyQ's founders shared their enthusiastic journey from the 90s, a time when they were youthful and passionate programmers, to their eventual entry into the print industry.
Martin, MyQ CEO, delved into the early 2000s, highlighting the challenges faced during MyQ's inception. He emphasized MyQ's core values of humility, gratitude, intelligence, efficiency, hunger, and excitement. These values guide MyQ's work philosophy, focusing on user-centric solutions and a mission to respect people and help them focus on what they do best.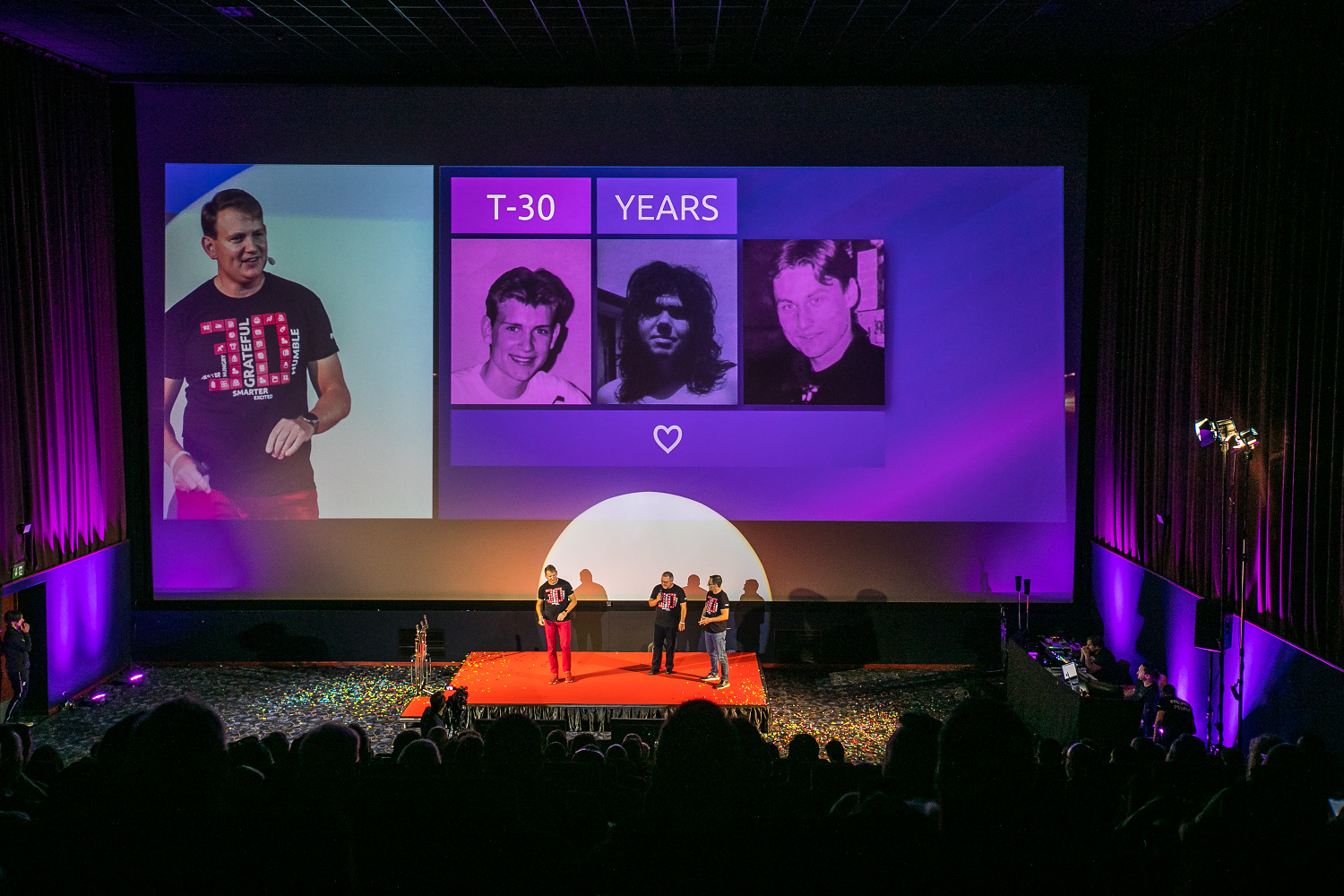 MyQ founders; CEO Martin Januš (left), CTIO Jakub Ahmayadar (middle), CTO Radek Tetík (right)
What's neXt?
With development at full throttle, MyQ unveiled its latest innovations. Radek, MyQ CTO, introduced MyQ X (version 10.1), featuring a revamped web user interface and an array of fresh features. Among them, the ability to browse cloud storage directories and preview jobs from the embedded terminal stood out, designed to benefit both IT administrators and users.

Petr Hacmac, MyQ CPO, unveiled MyQ neXt, a new product line designed for flexible and customizable solutions to support emerging hybrid workplaces. This vision aligns with the evolving needs of modern workplaces, as highlighted in the keynote speech by Mick Heys, VP of IDC Future of Workplace and Imaging in Europe.

The product trio was completed with MyQ Roger, the cloud-based smart digital workplace assistant, which boasts impressive achievements and future enhancements, including a focus on the younger generation and diverse hybrid workplaces.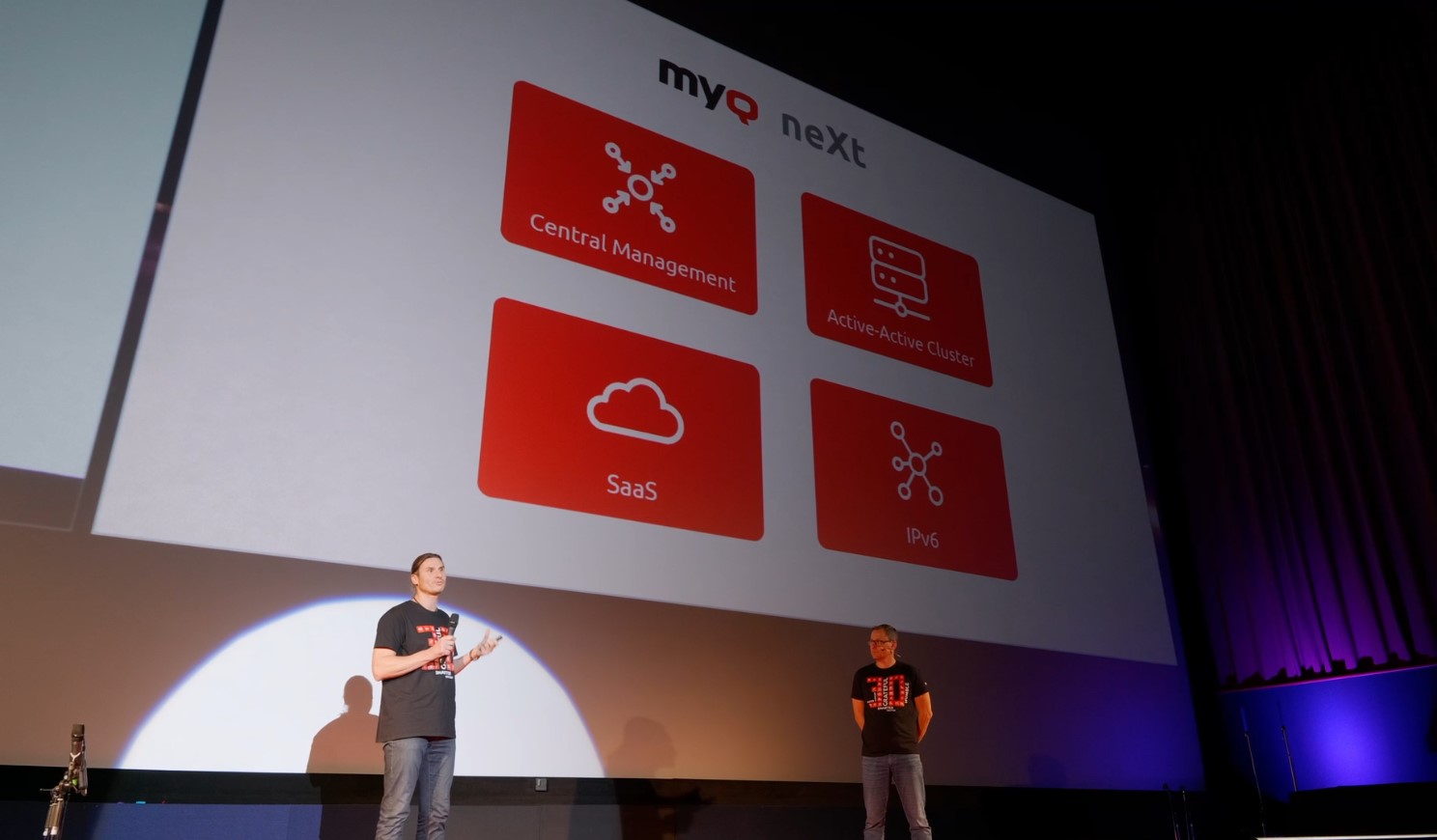 CPO, Petr Hacmac gives attendees a glimpse into MyQ neXt.
Recognized Excellence
One of the highlights of the evening was the announcement that both MyQ X and MyQ Roger received the Platinum Seal Tested Solution 2022 from Buyers Lab, reaffirming MyQ's commitment to excellence and user satisfaction.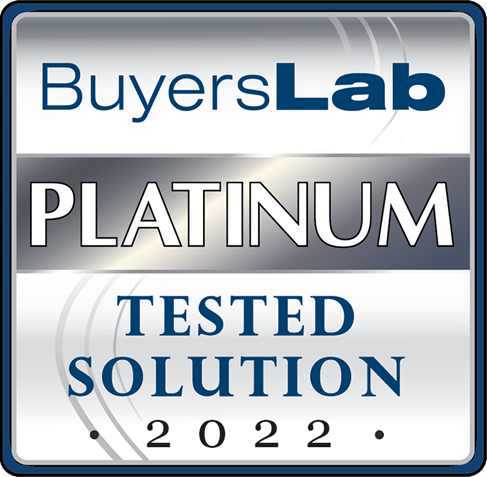 A Night to Remember
A grand celebration calls for a grand party. MyQ ensured the evening was nothing short of magical, hosting the celebration on a boat cruise along the enchanting Vltava River. Delectable food and captivating entertainment, including mesmerizing dancing, light, and fire shows, cast a spell on all in attendance. As the evening continued, the party moved to Duplex, a city-center club – a fitting end to a remarkable celebration.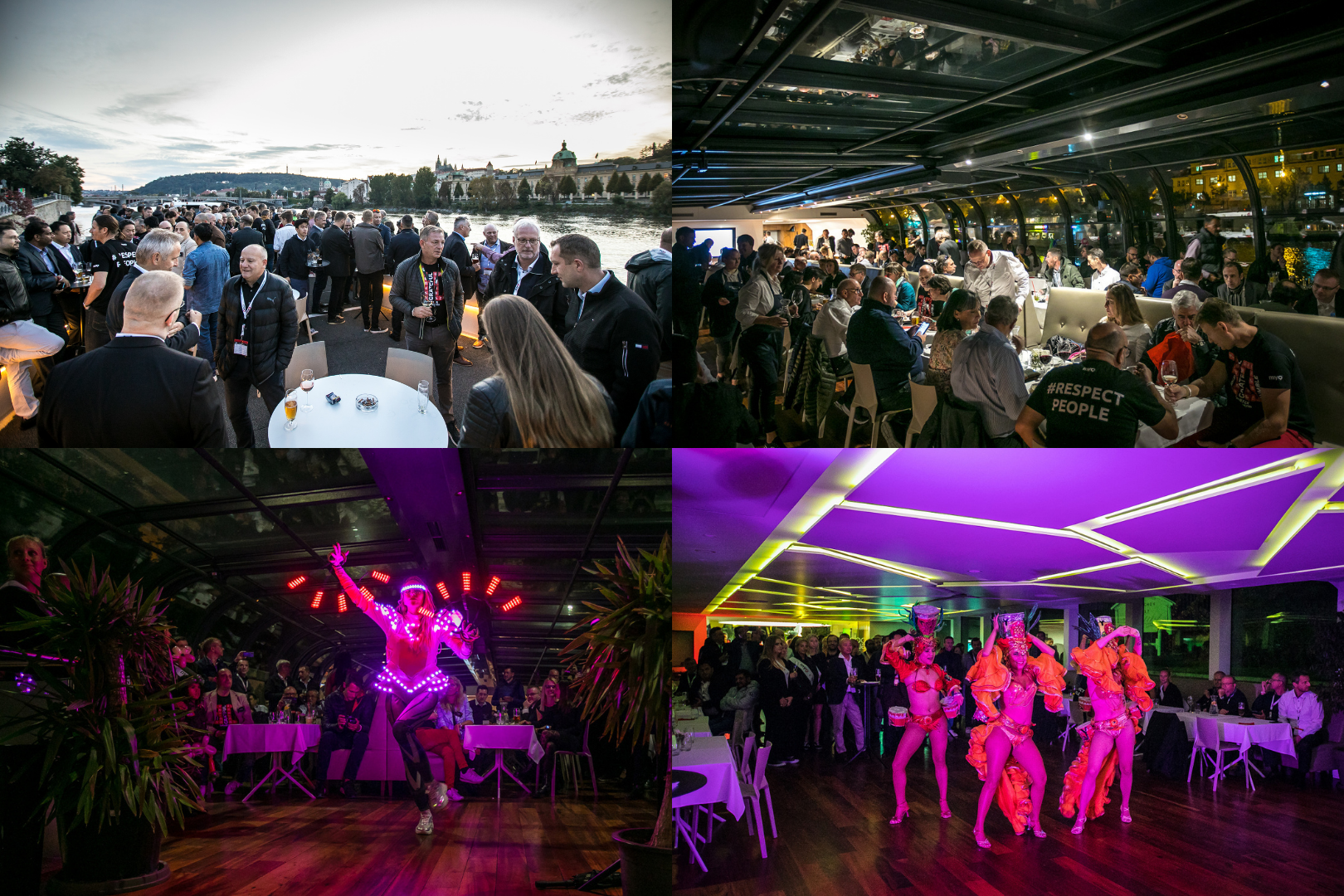 A few highlights from the 11th Showtime boat cruise.
Anticipating the Next Chapter
In closing, MyQ's 30th Anniversary Showtime served as a vivid testament to the company's steadfast commitment to innovation, values, and partnership. As we reflect on this unforgettable event from the past year, we can't help but feel the anticipation building for the neXt Giga party, set to launch MyQ's revolutionary new global platform, MyQ neXt, in spring 2024. MyQ's journey is far from over, and it promises even more innovation, partnership, and success. Stay tuned for the next chapter in the MyQ story – it's bound to be even more magical than before.
24/07/2023
Meet the upgraded MyQ X embedded terminal 8.2 for Ricoh multifunction print devices (MFPs). This version significantly improves job accounting, expands job property options, and introduces new features, all while preserving the functions customers are accustomed to.