Award-Winning
Print Management Solution
Trusted by millions of users
Scan, print or process docs with one click
Personalize the printer panel
Secure your print environment
Get more flexible with mobile and BYOD printing
Deploy remotely within minutes on-premise, in edge, or cloud
Manage and monitor devices, costs and create reports
Explore MyQ X Plans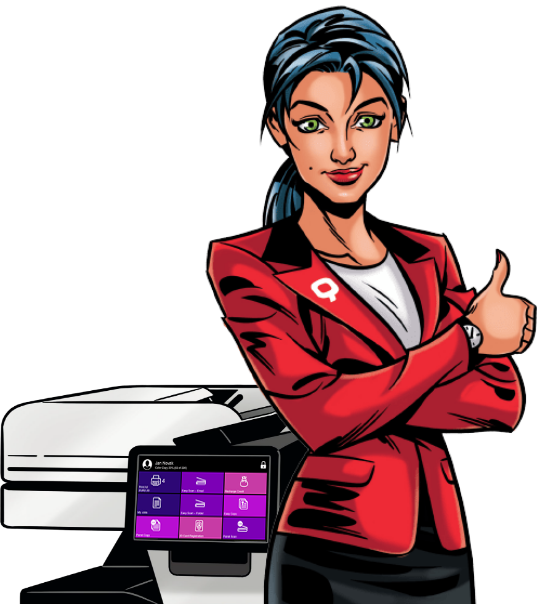 "MyQ X user interface is certainly one of the best that Buyers Lab's solutions analysts have used. Navigation is a breeze, side panels let users perform tasks quickly and easily, and the good use of graphics and icons makes it easy to understand what is expected of the users."
Stop wasting time with inefficient printing, copying, and scanning. Become a document superhero with MyQ X!
The Fantastic Four
that Deliver the MyQ X Solution
Personalized Printer Panel UI
You have better things to do than digging through a printer panel for the right button. Set up MyQ X Embedded Terminal to display only the functions you need and save time with personalized one-click actions.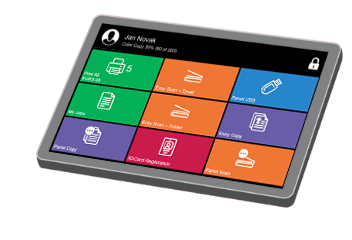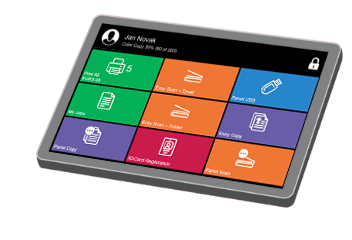 Admin Web UI
Manage and monitor your printer fleet from a single dashboard. In MyQ X's Admin Web UI, you can easily deploy MyQ X to new printers, manage and monitor connected printers, view print reports, and define user profiles or print policies.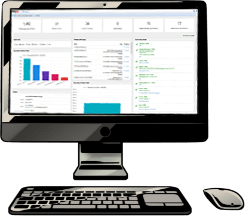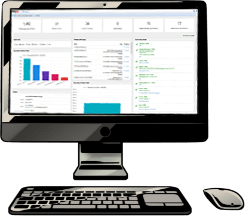 MyQ X Mobile Client
Take a phone, launch the free MyQ X app, and print anywhere in the office! Use your mobile device for a touchless printer login via a QR code, queue up documents, tweak print settings, and recharge credit.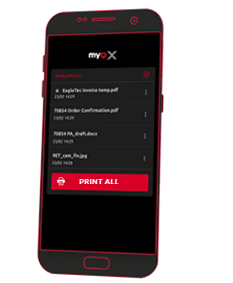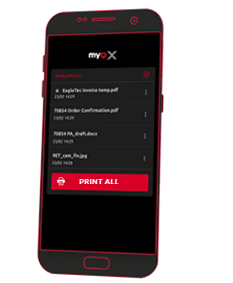 MyQ X Desktop Client
Equip your computer with a handy client that helps you efficiently handle documents outside the office. The client can help substitute for a print server and provides you with secure pull printing and detailed accounting of print activities.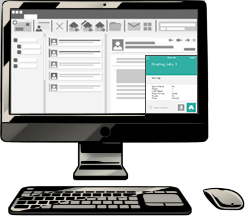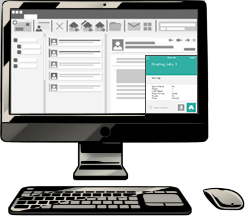 Software Assurance
You'll always keep your print environment up-to-date. You get free updates, security patches, and skilled support.
End-of-Life Policy
If any MyQ product gets discontinued, you'll know about it well in advance. Of course, we'll offer you an alternative solution.
End User License Agreement (EULA)
As every service does, MyQ X has its rules of use. They contain the details on how we process data, the definition of provided services, and more.