MyQ Roger Scores a Victory at Print IT Awards 2021
08/12/2021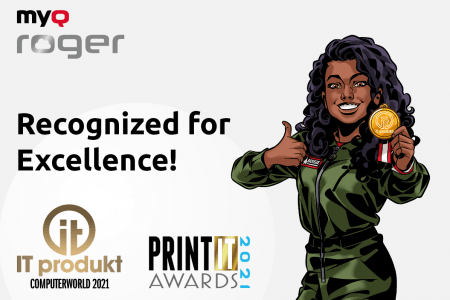 MyQ Roger collects another award that attests to its superior qualities as a cloud Mobile Print Solution.
On 12 December 2020, MyQ launched its revolutionary cloud product, MyQ Roger and sent it straight to the digital skyline in a special online event that was streamed across the globe.
Almost exactly one year later, yesterday on 7 December 2021 at the Royal Lancaster Hotel in London, everyone held their breath at the Print IT Awards 2021 ceremony as the moderator got ready to announce the winner in the category Mobile Print Solution of the Year.
And then it happened. MyQ Roger became the winning Mobile Print Solution in Print IT Awards 2021.
The
award recognizes the best and most intuitive mobile printing solution that gives end users the flexibility to work with their documents anytime, anywhere and from any device they choose – whether it's a tablet, mobile phone or laptop.
The ceremony was an exceptional occasion, and MyQ
was humbled and honoured to have both products, MyQ Roger and MyQ X, nominated in 5 categories – in the illustrious company of other outstanding solutions, no less.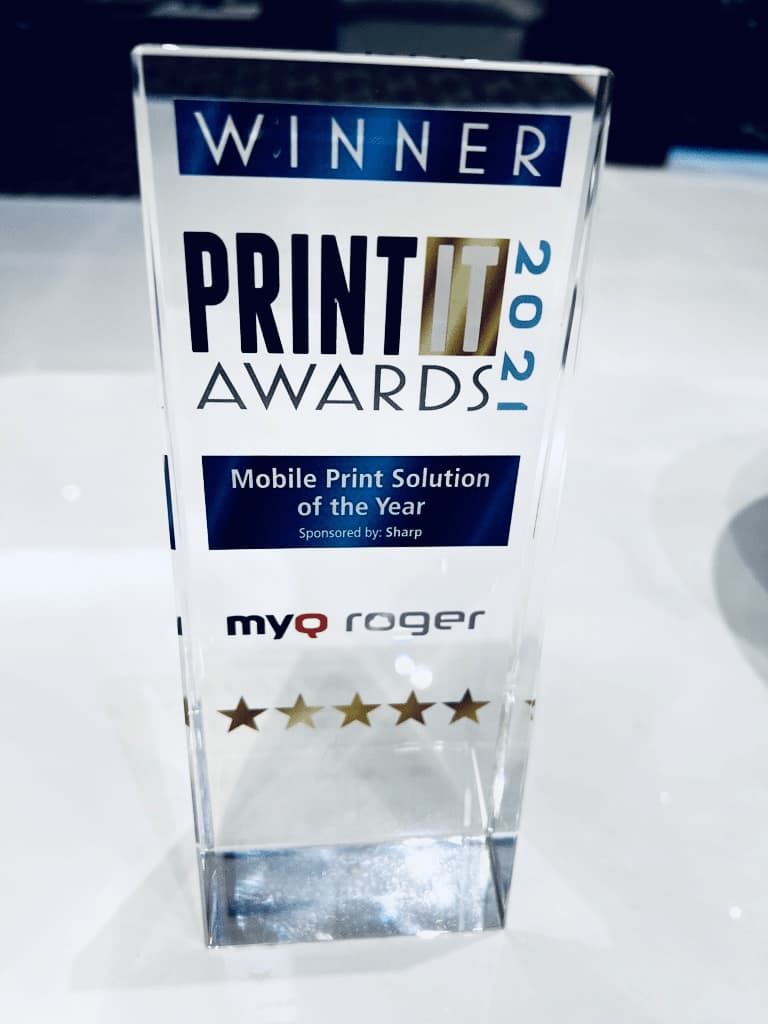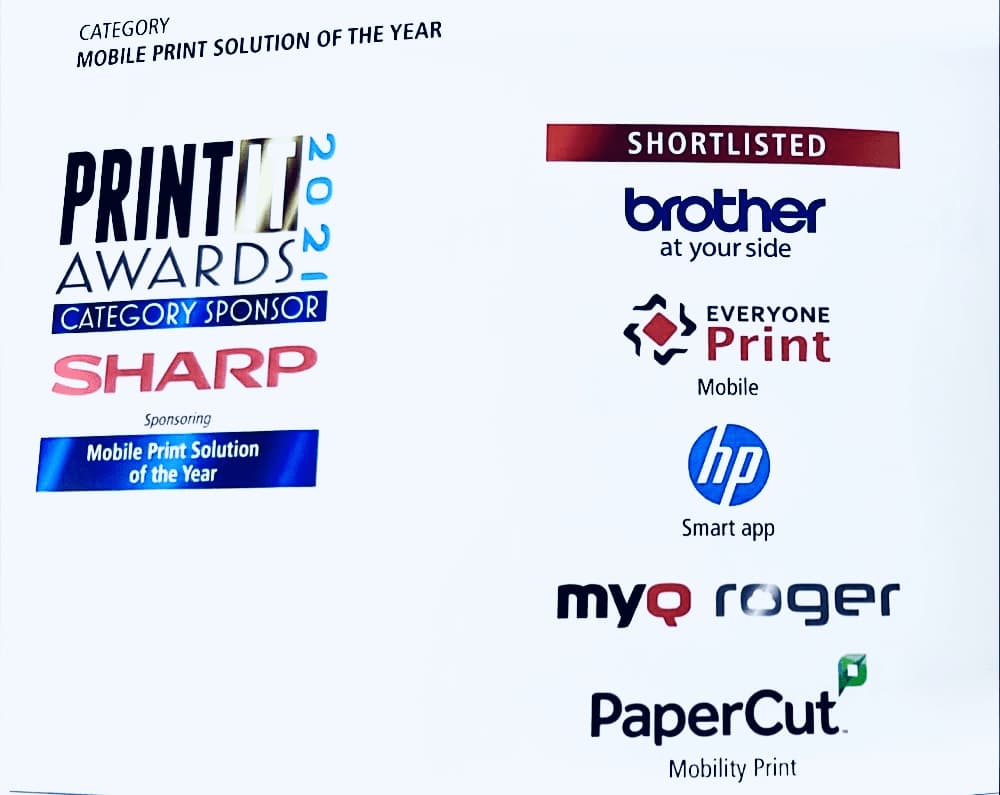 "After last year's event was held online, it was refreshing to see 450 of the industry's best and brightest in one place to celebrate the achievements of the nominees, and ultimately the award winners. The entire ceremony was a testament to the resilience of the industry coming out of one of its most difficult periods," said Nigel Eaton, general manager of MyQ UK, who was there to take over the prize in person.
MyQ Roger received this award in the wake of the
IT Product of the Year
, and both of these accolades go a long way to confirm that the
Smart Digital Workplace Assistant is generally recognized as the portable, flexible true-cloud office it is designed to be.
We thank the judges for singling MyQ Roger out as a testament to entrepreneurial thinking, long hours and a dedicated team. It inspires us to push on and continue to develop those solutions that our customers need so they can focus on what they do best.
14/11/2021
MyQ has won 1st place in the prestigious Computerworld 2021 IT Product of the Year competition with its smart assistant for the digital workplace, MyQ Roger.