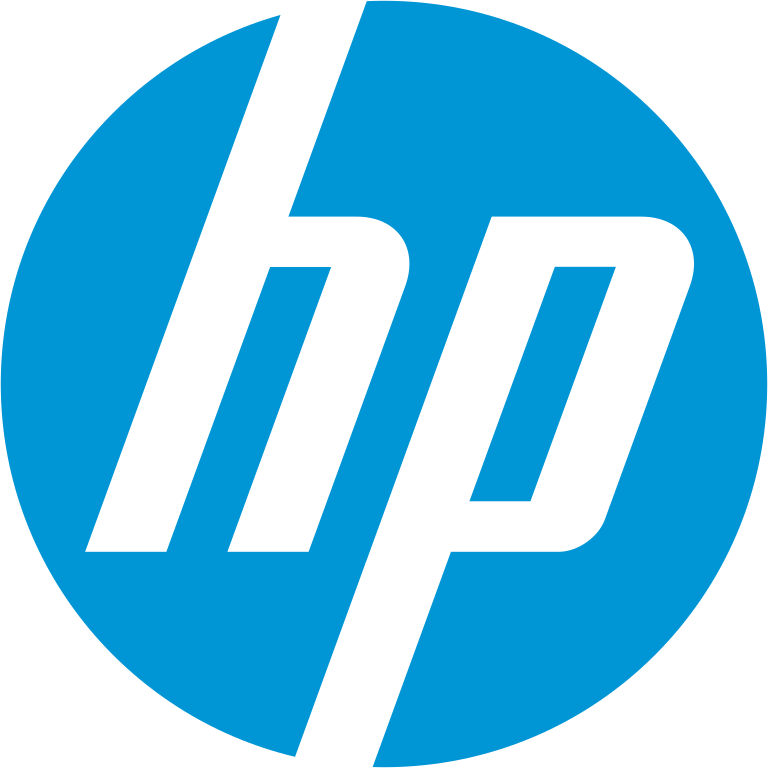 HP Multifunction Printers
& MyQ X 8.2
Union of Efficiency & Ease of Use
MyQ X 8.2 is 100% ready to be installed on your HP multifunction printers. It supports HP on its path towards sustainable printing, seamless printer operation, and efficient workflows. It also adds advanced document processing capabilities that allow you to automate the extraction of data from paper files.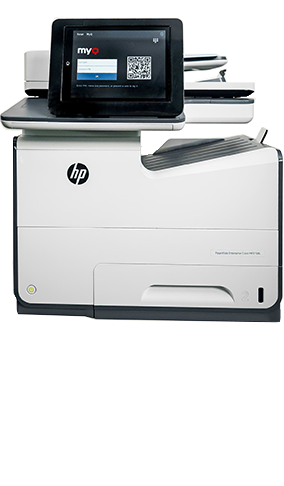 Install MyQ X in a Flash
Quick Installation
Getting MyQ X on HP printers is quick and easy. You plug in the devices, connect them to the local network, and that's it. The system finds new printers on its own and installs all the drivers necessary as well as the print solution. As an IT cherry on top, you can do all this remotely.
Manage Your Fleet from One Place
(Remote) Printer Management & Monitoring
Keep an eye on your HP devices anywhere you work from in the MyQ X Admin Dashboard. From there, you will have a complete overview of all your connected printers (even the remote ones) in one place. You can manage their settings, check their status, and prevent issues with preset actions. If something goes wrong – be it a printer error or jammed paper – you'll be the first one to know thanks to automatic notifications. All this in a user-friendly web UI.
Raise Your Team's Productivity
Personalized workflows
Help your colleagues be quick and efficient about their print/scan/copy tasks and create personalized workflows. Find out what the specific document processing needs of different departments are and adjust their workflows accordingly. Create one-click buttons with specific output properties (format, resolution, etc.), and destination – local storage, email, or cloud folder and assign them to a user or user group.
Be in Charge of Print Spending
Advanced Accounting & Reporting
With MyQ X, you never lose track of the number of print jobs processed during a given period. The system accounts for every page, and you will be able to see the entire print activity in print reports. These can be extensively customized as well as connected to the BI tools used at your firm. You can let users account for their print jobs under project, group, or cost center to see the print costs across the company in more detail. To promote responsible print behavior, you can also set up MyQ X Quota to set a maximal limit of printed pages or use Credit to charge users per printed page.
Set up Print Rules
Print policies
"All-you-can-print" may not be the most economical way to set up printing at your company. Using MyQ X print policies ensures that every user follows the same rules. You can create default B&W printing – and allow color only for management – or mandatory two-sided printing. This helps your company save on printing and control the use of print consumables.
Explore All the MyQ X
Features of HP MFPs
Features of HP Terminal 8.2. *
Deployment & Administration
Automated printer discovery and remote installation
Authentication
ID card / user name & password / PIN with two-factor login
QR code login with MyQ X Mobile Client
ID card registration (unknown user)
Accounting
Print accounting incl. critical fallover accounting
Device jobs accounting (Panel jobs)
Accounting on USB devices (MDC)
Credit & quota accounting
Job Submission
Email / Web upload / Host folder
AirPrint / Mopria / Mobile app
Universal Print by Microsoft
My Jobs
Job select / Delete / Favourite / Printed
Client Print Spooling (MyQ Desktop Client)
Scanning
Device Scan to Me (email, folder)
Scan to email / Folder / FTP / Secure link / Cloud storage
Advaced scanning incl. custom paramteres, Codebooks and metadata
Advanced workflows & document processing (SV)
Personalization
Easy functions (Scan, Copy, Fax)
MyQ UI & themes (color, icons)
Extra Features
Skip blank pages (Easy copy and Easy Scan)
* As we are constantly improving our software, please contact your MyQ Certified Partner / Account Manager for latest information about version capability.